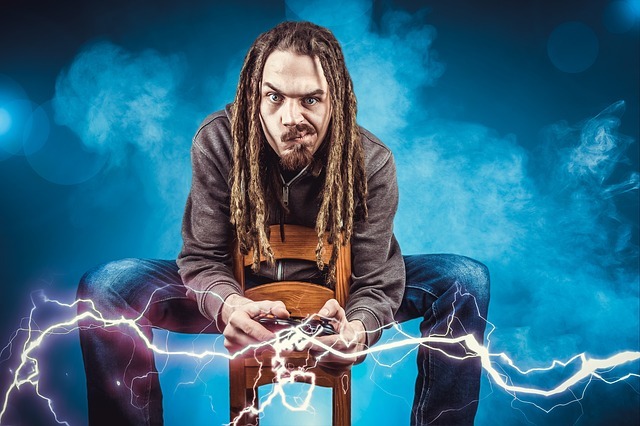 Running your own server is probably what one of things you have been thinking. And it is especially true to avid gamers like you. After all, you want to know what it feels like to set up your own rules and become an administrator. This kind of thing really appeals to anyone who has ever played any type of online game.
What you probably do not know is that setting up your own server is not that difficult. In fact, the entire experience is not as daunting as you think. Of course, there are a number of things that you need to accomplish in order to get things started. But as soon as you sort them all out, you are well on your way to success.
Here are tips worth checking out!
Understand What You Really Want To Accomplish
Before you even do anything else, you want to make sure that you have nailed down exactly what you are about to do. Are you trying to set up a server that is exclusive for a certain video game? And is this server only meant to be used by a group of friends? Or perhaps you want to cater a variety of players across the world in order to monetize it?
Whatever your goal is, you must know what you plan to do prior to even making plans for your upcoming service. If not, then you will be in for some troubles. Everything will just fall apart way before you even start something interesting.
Get Every Resource Ready
Setting up your own game server needs other aspects and/or resources. For instance, you want to make sure that someone outside your circle knows about it. Perhaps your best move is to set up a website so you can keep all of the people using your server updated. And if this is the case, you want to make sure that this website is kept up and running for as long as you like.
So how are you going to guarantee that this will really happen? Start by selecting the best WordPress hosting, tools, content, and a whole lot more. The idea of the website is to support your journey to building and keeping a game server.
Find Out If Developer Already Offers Server Software
A great number of game developers out there always understand what players are complaining and liking about the video games they develop. And one of the ways to actually address these areas is to set up and equip users or gamers with the necessary administrative tools. Mind you, these tools are all there to actually help run a server.
If this is the case, your ultimate goal is to simply provide a host. This is where you want to carefully check with the game developer or studio of which video games you want to host prior to implementing your own set of controls.
Implement Anti-Cheating Mechanisms
It holds true that the gaming world – despite being virtually existent – is plagued with exploits and cheaters, the ones you can also see in real world.  In reality, there are lots individuals online who are all an absolute chore to a video game or two. They can be quite toxic, which is a characteristic for people who want nothing but their own entertainment. There are also players who would do everything they can to win even if it means cheating. This is where you want to consider every possibility, so you can have better chances of fighting these exploitations. And one way to do this is setting up certain anti-cheating mechanism. This is you only way to protect the gamers utilizing your game server. More importantly, it makes sure that they get the best gaming experience out there.
Do Not Be Afraid To Go All The Way
Many gamers are optimistic at first when trying to set up a gamer server. It is like they know everything will go perfectly as plan. But no matter what you do, problems will occur – and there is nothing that you can do about it. Instead of feeling bummed out, do not be discouraged by it. You should not be afraid to go all the way, especially now that you have finally set up your own game server. Trust the potential but never forget the fundamentals. At the end of the day, it is only you that you can bring your gaming website to greater heights – believe in that!
It Is Time To Get Gaming
It cannot be denied that hosting your own game server can be quite worrisome. But it can also be a rewarding, fun experience. As long as you know what you are doing, there is no doubt that you will not overcome it. Remember to keep all of the above-mentioned tips in mind. You will never know just how helpful they can be in one way or another.