Have you ever wondered how in the world is it possible to make Minecraft skins? While playing the game in multiplayer, you will suddenly see that every player has a different skin, yet you have no idea how to change yours. Now everything you want is your own customized skin and you are getting quite antsy with every single day. Does that look common to you? Well, this article is exactly for you then! Follow these rules and become the coolest player the world of Minecraft has ever seen! This instruction will suffice both PC and Mac users, by the way.
So, how do you make a Minecraft skin then?
Firstly, you have to purchase the game. All those dodgy downloads and bootlegged illegal copies won't do you any justice. They do not support a skin change – you either have to upload the skin change to or change your skin from your Profile page.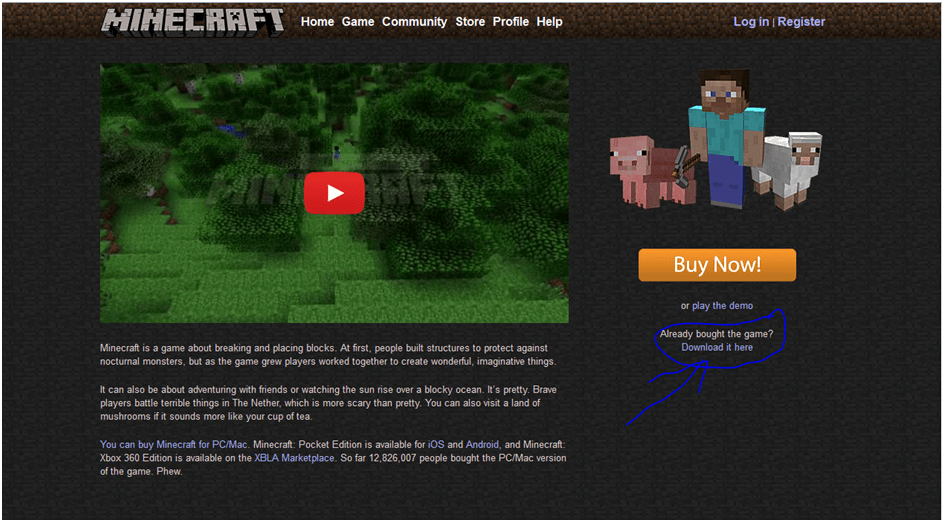 Once you have made sure you have the legal version of the game, you can proceed to the next steps.
One of the options on how to make your own Minecraft skin would be to create your own in a skin editor! You can find it online, just type 'Minecraft skin editor' in the search bar of your browser. Many players use Skincraft – for it is easy to use and versatile, but it is not necessary to choose this exact one.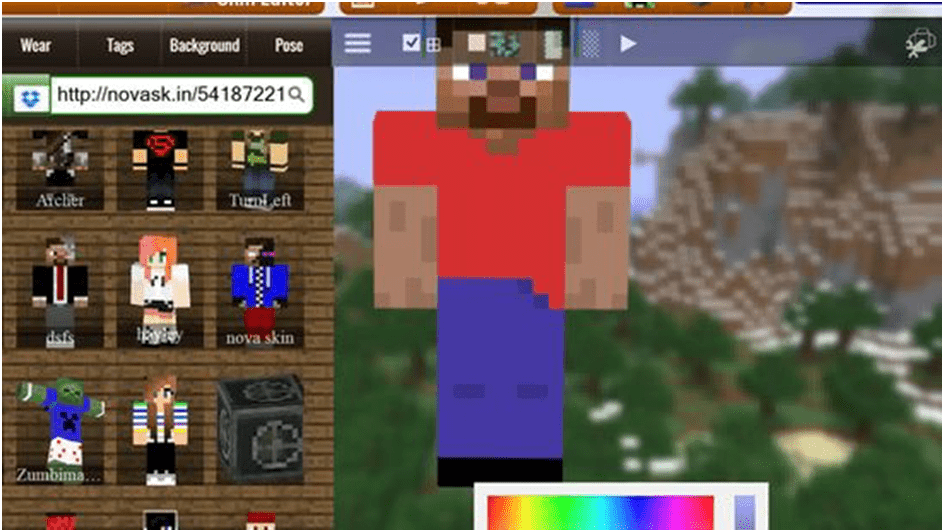 When you go to a skin editor, you will see that you can color in practically any body part of your character! However, you can only do one body part at a time. You will get different tools that will give you the power to change the current skin of your character bit by bit, or to even give your character a full makeover!
Once you have finished creating your skin, proceed to save it (it should be a .png file) on to your computer. Locate it where you think it will live its life to the fullest and you are done!
In order to start paying as your new character, you should install it. Go to your Profile page on the Minecraft website for the changes to take effect. After that, you can run the app itself and play as someone else – not as the plain boring Steve!
Another way to make your Minecraft skin, which, to be honest, is a lot easier is to download a premade one
Think of the one you want and search for a downloadable version of it. Websites like skins4minecraft.com have a huge library which you will never get tired of scrolling through! Many players use characters like Santa Claus or Slender Man, but with that library you are sure to find something even more extravagant!
Search for the desired skin and download it from the page on to your computer, as you would download the one you made yourself.
Once you have saved the skin you want your character to have, you should upload it to your profile page on the Minecraft website (mentioned above). Go to your Profile page.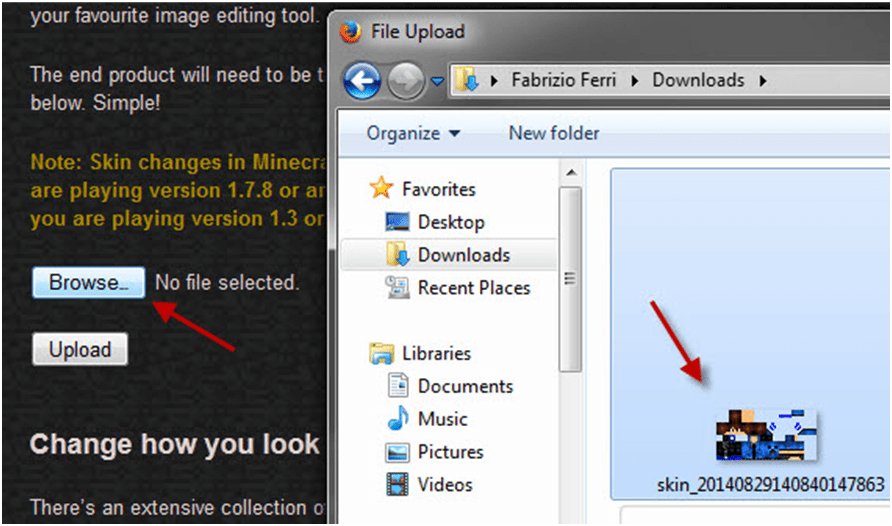 There, you should click the 'Browse' button (Choose File) that will take you to your computer files. Choose the .png file you downloaded earlier and click 'Open'. Then click the 'Upload' button on the website. After uploading, the next time you join the Minecraft server, your character will have its new skin on!
Congrats with giving your Minecraft character a makeover! Now, hopefully, your game will get even more interesting and all the other players will be SO jealous of your new look!