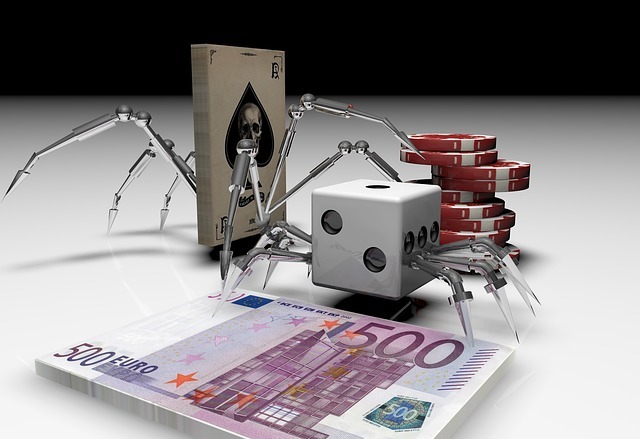 Computer games have become firmly established in people's lives. To someone, they are just a waste of time, some people rely on them to escape from the daily routine and problems, becoming utterly absorbed in the virtual world. It is necessary to single out a group of people who make money on the side with games (it is even possible in free games).
To start making money on online games, you need first to create an electronic wallet to withdraw money. You need to invest some amount of money for further profit. If games offer to earn without investment, it means that the profit will be meagre. If you don't have start-up capital, you can use the partner program offered in some games, accumulate daily bonuses or earn on a third-party site. The last step is registration in the chosen game.
It also makes sense to consider online poker as an alternative to cyber games. Playing poker, you can earn easier and with less effort. The other advantage of poker is that you can get free starting capital in one of the top poker room 888 Poker. More information about this offer can be found on pokerglobal.info. By the way, poker is considered a sport game in some countries.
Selling attributes is one way to make money. It is mainly about role-playing games with the characters having a set of specific items: clothes, weapons, magic artifacts, etc. This is not a quick option to get real money, since expensive attributes are rare, and the usual ones are cheap. Sometimes people form groups to get an expensive artifact, dividing the whole cost. Selling inventory is the easiest way to make a profit and even young mothers can resort to it on maternity leave.
The second way is the upgrading of the game character for its further sale. The price depends on the hero level, his achievements and the accumulated artifacts. A character is sold with all the passwords, and the seller does not have any rights to the hero after that. The character can be also sold at auctions. Buyers are mostly Japanese, Americans and Chinese, who are ready to shell out thousands of dollars for a high-skilled hero. Of course, the upgrading of the character takes a lot of time, but the potential profit covers the time costs.
The upgrading of the hero for other people's accounts is one of the varieties of the described method. In this case, people pay to ensure that their game characters are upgraded to the required level, as they do not have time for this. The person who upgrades another's account is called the "driver" in the game jargon. To earn money, you need to spend from several hours to several months, but the total amount paid for the character is worth such time costs.
Another option is to attract new players to the game. Many gaming portals offer affiliate programs and pay good fees to players who engage new people into the game. As a rule, the less a game platform is known, the more it is interested in the attracting of new people. After registering new members, the referral gets a certain percentage on his account. The profit also depends on the activity of the person involved.
If the user has a long-term game experience, he can sell it to other players. In other words, you can earn on online consultations. Many gaming portals provide an opportunity to offer paid consultations to beginners or help them to complete complex missions. Such an activity can't contradict the rules of the game. Oddly enough, but many people want to pay for the invaluable experience of their playmates.
Experienced players can also make money by selling guides to complex tasks. It is related to the previous method and can be presented in a textual description of level completion or a video. You can upload video on how to pass game to any portal and get money for the number of views.
Cyber-tournaments (like World Cyber Games) have become the most popular way to get money from computer games. Winners get amounts with five or six zeros, which is encouraging. There are even some schools for teaching playing game and preparation for tournaments. Participants of the competitions (most often teams) are working hard to win the championship or at least take a prize. Game manufacturers actively support such tournaments. It's not surprising, because it contributes to their promotion.
So, you can earn on any online game: role-playing, shooter, poker, strategy, etc. If you don't know how to play poker, first learn its combinations, which are only 10. Go to pokerglobal.info for more information.
As the rule, each game has its own community, where players communicate, gather in teams, share experience. Choosing a game is better with the consideration of your skills and preferences. New game is always easier to develop, but you can make money on the old one with a little effort. Experienced gamers advise to use MMORPG-games to earn money, because they have the highest demand for services or artifacts.