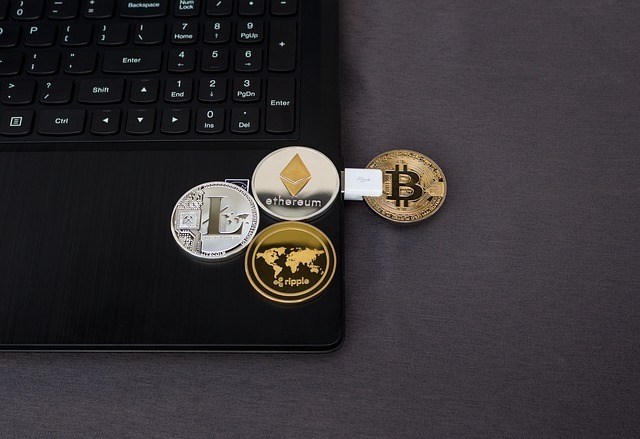 Cryptocurrency is the next big thing sweeping the video game community. For those who are unsure of what it is there will be a short explanation in the next section of this article. After that, there will be a list of cryptocurrencies being used in the gaming community today. So without further ado, what is cryptocurrency?
A Short Explanation of Cryptocurrency
The term has two parts: "crypto" and "currency". The prefix "crypto" relates to being hidden, and "currency" is a system of money used by a group of people. Putting these together as "cryptocurrency" would mean a hidden or concealed system of money used by a group of people.
Now, it could be argued that bitcoins, a popular form of cryptocurrency, is not exactly a secret and anybody can buy it. The hidden or concealed part comes from the currency being regulated with cryptograms only miners can solve. It means that encryption techniques are used to generate and verify the transfer of the digital currency, which makes it secure.
Since it can also be said that banks oversee the transfer of money, there must be someone (or something) overseeing the transfer of cryptocurrency. The answer to that is: everyone can see the transactions. Cryptocurrencies operate without a central bank, which results in everybody knowing how much money is in circulation and who gave how much to whom. As for transactions, these can only be confirmed by miners. Once it is confirmed, it is final with absolutely no refunds. It will become a part of the blockchain, which is the record of all transactions done within the system.
For more information about this, here is a good article to read.
Cryptocurrencies Used in Gaming
There are three big cryptocurrencies to watch out for. The first is Enjin, the second Chimera, and the third Ethbet.
Enjin coins are Ethereum-based tokens accompanied by a platform where members of the community can create, distribute, trade, or manage virtual goods. These virtual goods are easily converted to coins at the owner's convenience, and the transfer of goods or coins is secure and trustworthy. The community for this project has already grown to 18 million, with support for games such as Minecraft.
Chimera, on the other hand, is still in development but aims to provide a platform for building games that will not need a central server. The system will focus on scalability, using trustless (third parties unnecessary) off-chain interactions, as well as ephemeral timestamps. These two things allow the blockchain to remain small so as to not strain resource requirements. They also provide undeniable proof of transactions done by players. In short, the final product will probably be similar to Steam but will be blockchain based.
Lastly, Ethbet is a decentralized Ethereum-based fair dicing game. Fair in the sense that there is no 'house' (it has no governing body). This means players cannot lose their money to the dealer. The blockchain provides an accurate list of the bets and winners so it cannot be manipulated to have an advantage over others. Players are also not required to register or make deposits, winnings are directly sent to their digital wallets. It is a great look to the future of digital gambling.
In Summary
Cryptocurrencies are money systems regulated by encryption techniques. Transactions are confirmed by miners, after which they are completely 100% final and irrevocable. They're decentralized, meaning no one person has a monopoly on the records, and are open to anyone who uses them. As for the three cryptocurrencies for gaming, they are Enjin Coins, Chimera, and Ethbet.
Thanks for reading this article. For any further clarification, please search for more official channels about these topics.
Summary: An explanation of cryptocurrencies and some that are used in gaming. At the time of writing these systems may not be fully functional yet.