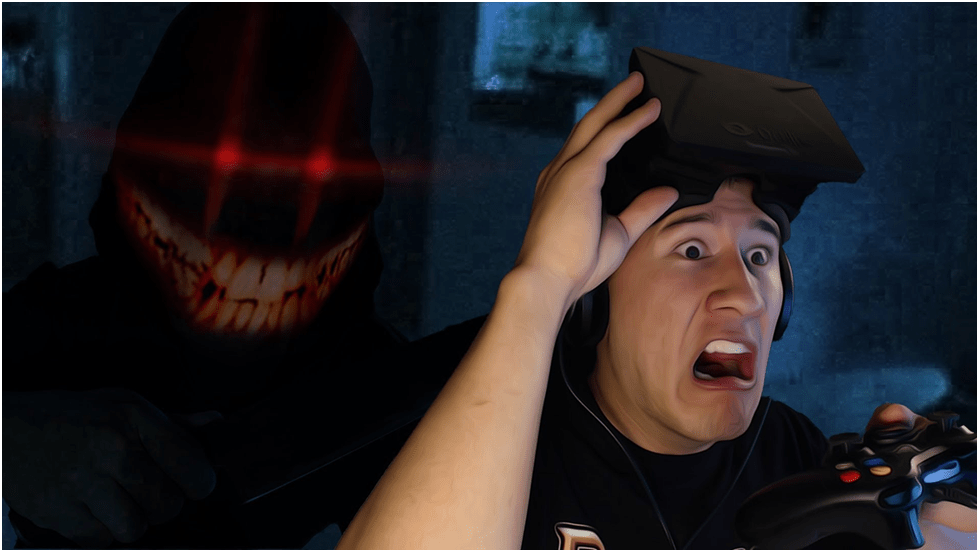 When you are afraid of your own shadow, it can be challenging to play horror games. However, there are ways to overcome your fear. Of course, it will not be easy, but if you set your mind to it, you will accomplish your goal. Facing your fears will require patience and time because it is hardly likely that you will be able to reach the completion of the game on the first attempt. Below, you will discover several tips to help you overcome your fears.
Play With Others
One of the best ways for people with overcoming their fears is to share their experiences with others. For example, if you truly want to play a video game with gory details, you should invite someone else to play with you. It never hurts to be surrounded by brave people, when you are playing horror games. In fact, it will make the task more pleasant, if not in fact enjoyable.
Play On Easy Mode
Flip on the lights, turn on some music and switch to the easy mode. Repeat this routine as often as needed until you sum of the courage to play Scary Maze game. Most video games offer players several modes to choose from, including easy, moderate and difficult. Selecting the easy mode will help you soar through the game without too much difficulty. Once you make it through multiple levels, you will be able to start offer and complete the game in difficult mode.
Leave The Lights On
There is no doubt that some games are absolutely frightening. They'll leave you feeling creeped out from start to finish. Nevertheless, you'll want to beat those games, so you can brag about it to your buddies. One way to make them a little less scary is by leaving the lights on. By leaving the lights on, you'll be able to give yourself a little extra confidence.
Play During The Day
Those terrifying games just seem to get worse at night. This is undoubtedly true for a wimp. There is a good chance that you cannot even stand watching horror movies at night. When you get sleepy, you'll scare much easier. This is why you'll want to avoid playing those scary games after the sun goes down. Play during the day and you'll find that the game is a little more tolerable.
Using Walkthroughs
If you really cannot stand it, you should consider giving yourself the upper hand. One way to do that is by using walkthroughs. Walkthroughs are definitely a form of cheating, but they can make a huge difference. They'll guide you through the game from start to finish. You can find walkthroughs that do not give spoilers. This is a good way to get an advantage, without spoiling the game's story.
Play With Your Dog
Canines are one of the most loyal pets in the world. You can guarantee that your dog would do anything to protect you. This is why you should consider playing these games with your dog by your side. This will make things a little more tolerable and slightly less scary.