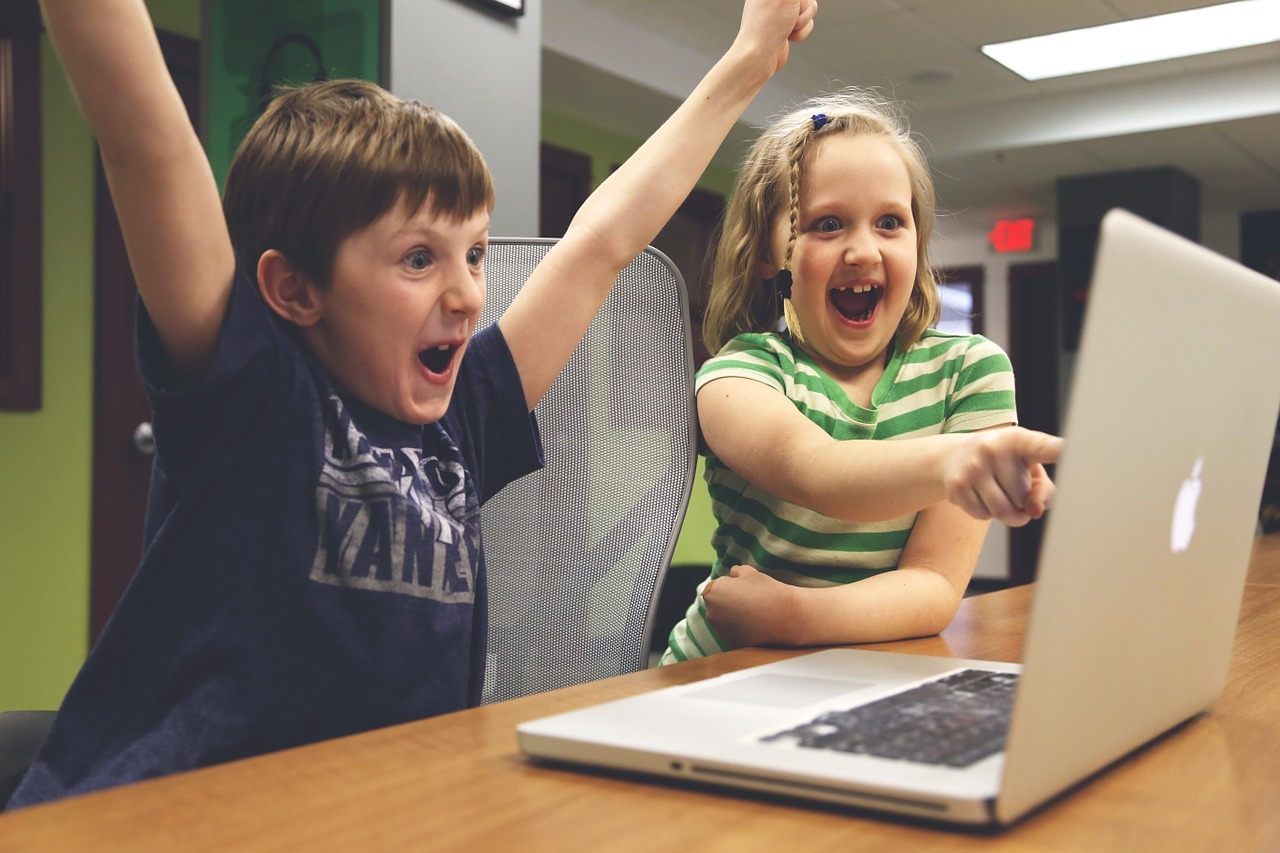 In the parenting world, it's generally believed that computer games have a bad influence on children.   Even so, there are research studies that prove otherwise.  In fact, research recommends the use of computer games to improve the cognitive abilities of teenagers, and in turn, the overall quality of their lives.
Sure, that doesn't mean children should be allowed to play games on an everyday basis. Everything should be in moderation.
Here are some eight ways computer games enhance children's routine skills and their overall happiness.
#1. Social Skills
As conventional wisdom goes "Humans are social animals."  And, without the social skills, it's almost impossible to function in a society. Interestingly, many of these social skills have been grounded in us during our early years, specifically while playing games with other kids.
For instance, if there are five players playing Nintendo's "Mario Kart", they will have to share their controllers at any rate, which, in turn, teaches them the value of sharing and taking turns.
Then there are other computer games as well that focuses a great deal on teamwork and goal-setting. For instance, MMORPG games have over thousands of players, from all across the world, at any given point of time. So, in that sense, the game encourages the formation of virtual teams that work together to achieve common goals. And, because every individual player's game plan has a direct impact on the team, the players need to collaborate and work together as a team and deal with their successes and failures.
#2. Endurance
Endurance as a life skill is something that millennial and Gen Z are oblivious too. Instant gratification is their mantra of success.
But the fact is, enduring the routine and repetitive work is what leads you to success. Be it your school or college or your work years, you need to painstakingly endure the routine to reach your goals.
Put another way; suffer now to enjoy a brighter and better future.
So, there are endurance-centric games as well that prepares children for the "long haul." Games such as Space Invaders, Rampage and other role-playing games had repetitive monster fights to make you grow stronger.
#3. Therapeutic
Believe it or not, video games help treat depression among teenagers. Check out a game called SPARX that has been tailor-made to treat depression among kids. Introduced by a research team in New Zealand to study 168 teenagers struggling from depression, about half of the kids were given to play SPARX and the rest were offered conventional treatment. The result: Among those that played SPARX, almost 46% of the teenagers recovered from depression, while only 26% of the conventional group responded to the treatment. If you plan to develop such therapeutic game apps, consult top mobile app development companies.
#4. Boosts Grey Matter
When a German research team conducted a study on the effect of videos games like Super Mario on 23 adult players it found that players' experienced significant increase in grey matter
(right hippocampus, right prefrontal cortex, and cerebellum) as opposed to non-players. The grey matter areas are primarily responsible for strategy, memory, fine motor skills, among others.
#5. Problem-Solving Skills
Computer games push kids to think on your toes and design strategies in no time. They learn to search, negotiate, plan and even figure out different approaches to challenging situations. In fact, there are games such as Bakugan: Defenders of the Core, which allow gamers to change gamer characters' appearance and even create new levels of the game.
Then there are Games like "Portal 2" that keeps the mind sharp and alert because of the kind of hours you put in puzzle solving. The gamer not only has to navigate a new environment but has to make optimum utilization of the available resources. These problem-solving video games force kids to use their cognitive skills to master a challenge.
#6. Exercising Abilities

There have been incidences when boys have borrowed new basketball and skateboards moves from video games. Kids have been influenced to the point that they have even taken up new sports after seeing certain video games.  In fact, research has proven that kids that take up realistic video games tend to spend more time on courts playing sports and exercising in real life.  
#7. Better Leadership Qualities
Video games are played in groups. Meaning, different players take turns leading, following depending on their skill sets. According to a research by the Palo Alto Research Center, teenagers that played video games are good at leadership skills because they learn to persuade and motivate others.
There are multi-player games as well that gives teens a chance to be part of a diverse, mixed-age team. And nobody really cares about your age if you can lead the team to victory. To develop user-friendly apps, consult top mobile app design companies.
#8. Bonding between Parents and Kids

When parents join their kids for a video game session, they could expect some role reversals happening. For a change, it would be kids who'd be mentoring their parents regarding the gaming skills. And, with some easy to play video games available in the market for novices, it would be easier to share some game time together.
More than anything else, playing video games side-by-side with your child will encourage your child to talk to you more openly, and even share their problems and triumphs.
Wrapping up
Undoubtedly there are downsides to video games. And, it's not something that your kid will gain more by playing more video games rather than playing football with friends. But then, the fact is, there are proven benefits of gaming, only that the child needs to maintain a healthy balance between real life and the virtual world.
Author bio: This is Jennifer Warren, staff writer at GoodFirms – a review and research platform for top e-commerce development companies, digital marketing companies, among others. The company publishes different research reports on a timely basis, the recent report being on PPC Campaign Management.