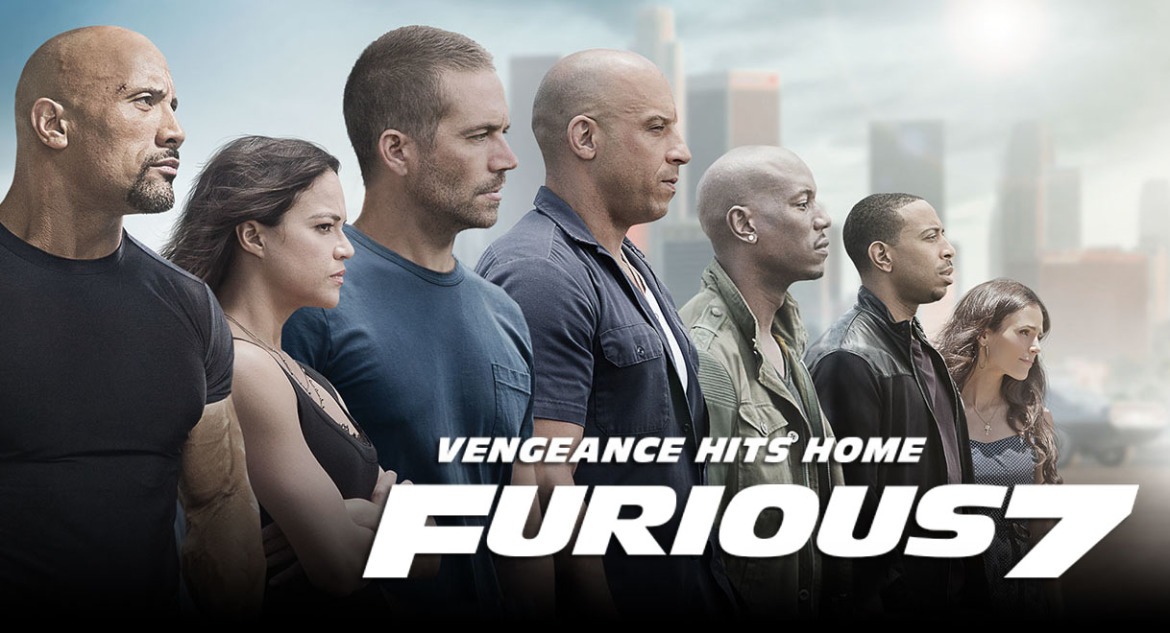 They say cornering perfectly is like bringing a woman to climax and 'Fast and Furious 7' manages to do more than that along with upping the ante for outrageously brilliant action and stunt work. Diesel, Walker, Johnson and the rest of the crew reprise their roles in this one along with new addition to the cast like Jason Statham who reminded me of his role from the Transporter series and Death Race; yester year action veteran Kurt Russell whom I thoroughly enjoyed watching holding a gun in his hand and taking out the bad guys after so many years; and surprise-surprise Thai actor Tony Jaa (Ong Bak; Born to Fight) who is very famous for doing all his stunts. I wish director James Wan had used him in more scenes in the movie.
You know it is a visual treat when you see Dwayne 'The Rock' Johnson give one of his finishing WWE moves 'Rock-bottom' to Statham or when Statham and Vin go fist fighting or when cars skydive from a plane…no literally they do! F&F series has always been a high voltage drama involving heists and car chases and it doesn't need to do more than that as long as the action and stunt work are over the top excellent as they are.
Coming to the cars you get to see a Dodge Charger collide with an Aston Martin DB9; the Plymouth Barracuda collide with a Maserati Ghibli; 'The Lykan Supersport' which made us believe that cars can fly; and the Jeep Wrangler with Dodge Challenger skydiving from a plane. Also somewhere in the desert of Abu Dhabi you get to see the fastest production car in the world Bugatti Veyron, the Ferrari 458 with others.
Paul Walker in the movie sticks to his love for Japanese cars be it driving a Subaru Impreza or his ever favourite the Nissan Skyline GTR. The final ten minutes of the movie where Dom gives a touching nod to friendship and brotherly love and has the last ride with his brother in their respective cars moved everyone to tears and was the most emotional and sensitively handled send-off I have ever seen on screen.
To sum it up this time it ain't just about bein fast…this is the one last ride for Paul Walker which you have to definitely 'Catch-It'!