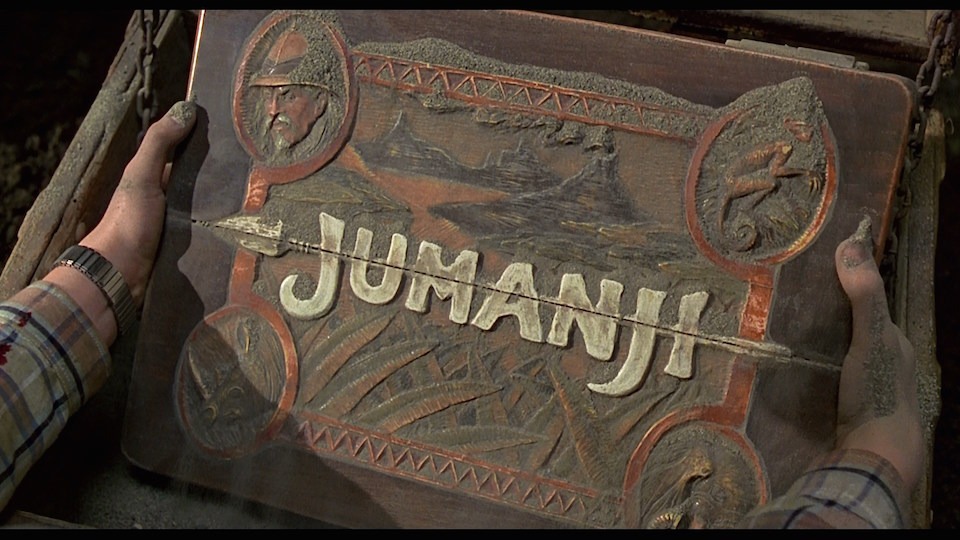 Jumanji Anniversary Edition starring Robin Williams is a remake of the super hit Jumanji (1995). The original version showed a board game where the animal characters in the game become real. The anniversary edition is also on similar lines where two kids let loose this board game and are exposed to animals and other dangers. In order to bring everything to normal, it was important for the players to finish the game.
Two kids (Dunst and Bradley), bored on a wet afternoon, discover an ancient board game and being to play. By magic, the game unleashes jugle beasts and flora into their New England home, along with a man who has been trapped inside the game for a quarter of a century (Williams).
All the actors have given excellent performances. The use of animations and other effects have added an extra ordinary vibe to the movie which any generation would love to watch. The fun element of the movie is the little stars. The way both the kids go through all the adventures in order to finish the game is a motivation in itself along with many funny moments here and there which makes it a "family like" movie.
The underlying structure of the film seems inspired by – or limited by – interactive video games. There is little attempt to construct a coherent story. Instead, the characters face one threat after another, as new and grotesque dangers jump at them. It's like those video games where you achieve one level after another by killing and not getting killed. The ultimate level for young viewers will be being able to sit all the way through the movie.
Overall, the way the game is set up in the movie with all the rules and creatures, I would say it was well thought of and very creatively done. All the characters whether animated or real have been rightly used to add special elements to the movie. It might the take the kids to a fantasy world while bringing some humor for the adults.