Whenever a new set of the cast is chosen and revealed to the beloved fans of a well-known superhero franchise, especially when the franchise has received an amazing set of movies that had become instant classics on their releases, it's impossible for the directors to not expect a backlash. But the directors stay positive and more often than not deliver something that fans end up appreciating.
A new Batman film is in the making. Director Matt Reeves recently shared the new Batmobile on his official twitter account and it looks stunning.
In these pictures, we can see the make of this particular Batmobile and quickly find the resemblance of many other signature depictions of this ultimate Batman gadget. The new Batmobile is a muscle car and it's the VERY muscle car that you wouldn't want to see if you're one of Penguin's goons, busy breaking in a jewelry store, grabbing all you can before the Bat comes and crushes you into the ground.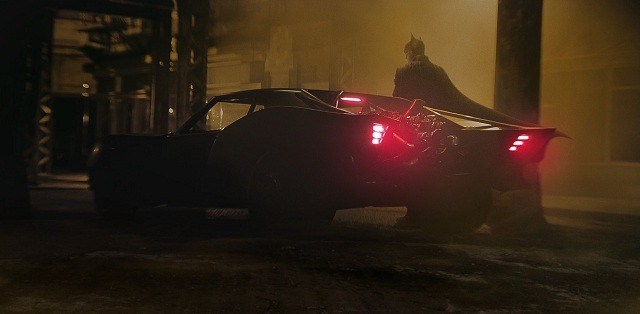 The new design speaks a lot about our billionaire Bruce Wayne. He must not have built the Batmobile from scratch but instead must have started building it on a base model, here it appears to be closer to a muscle car like The Dodge Challenger.
The strong built, the ferocious sound, the speed, and the overall design provides a good starting point for Bruce to work on. Pouring resources and gadgets manufactured at Wayne Enterprises is only going to make this beast a roaring nightmare for thugs terrorizing the nights and city of Gotham.
Christian Bale is the best Batman to have ever been portrayed in a Batman movie. A well-written character with Batmanesque motivations that stay faithful to the source material and yet bring a very realistic and grounded version of the Knight on the big screen. It's near impossible to top such a solid portrayal, but things can change as they do when it comes to superhero franchise reboots.
Let's be honest, Ben Affleck wasn't the best choice for the role of Batman in Batman v Superman. But Ben isn't to be blamed here as a lot of the fault lies in bad writing. Batman v Superman's Batman was poorly written. He didn't seem to possess the wisdom our vigilante is supposed to have. He lacked the depth in his thought process and in his conscience as a whole.
Robert Pattinson's casting as Bruce Wayne AKA Batman has been met with some hate and criticism and a lot can be said about the wisdom behind the casting. But it's too soon to say anything as we've only seen some costume reveals and now this Batmobile, which is far from disappointing. So fans should wait for a few more reveals before jumping on the hate wagon.