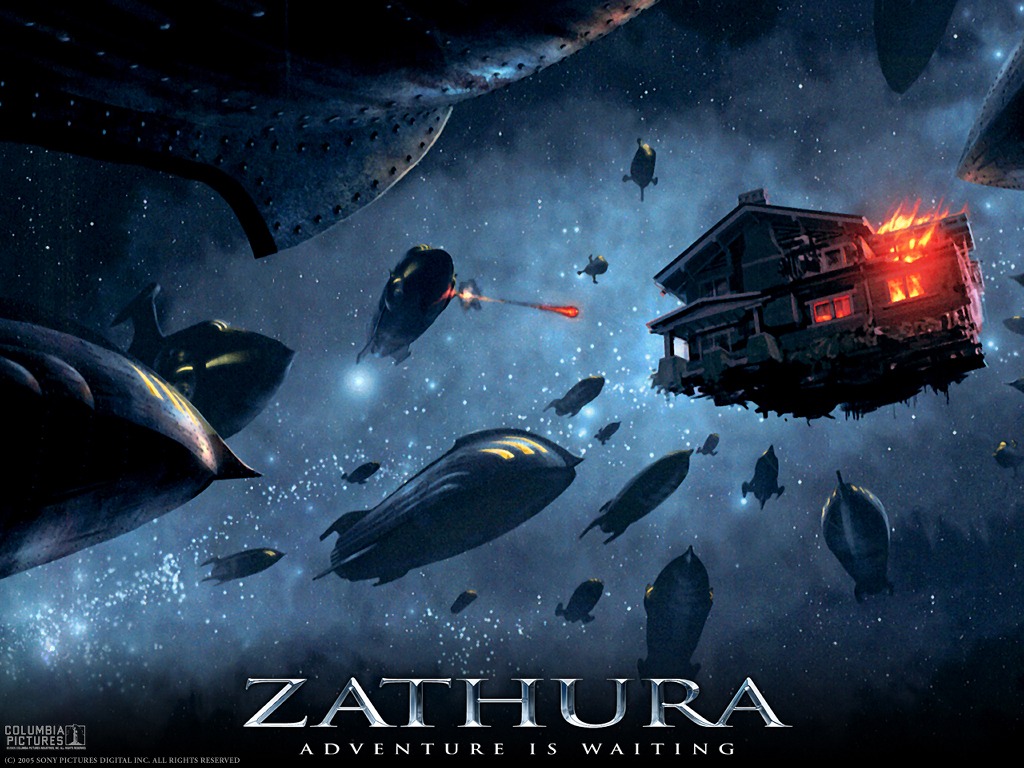 Zathura is a space fiction around the concept of Jumanji. This movie is about the two brothers who are at home taking care of their little sister while the father is at work. The brothers do not really get along and come across this hidden game in the basement. The game is a doorway to an alternative universe of astonishing adventures. The game is an ingenious metal contraption; you wind it up and push a button, and your little car moves around a track, and the game emits a card for you to read. Although the concept is very similar like Jumanji, where the game characters become a reality and you need to finish the games to be able to fix everything. The fact that the theme is outer space adds a little excitement to the movie. The young actors, Hutcherson and Bobo, bring an unaffected enthusiasm to their roles, fighting with each other like brothers even when threatened by a solar furnace.
There is a lot of action and which will be liked by the young boys. This movie also leaves a message for the siblings about how to value each other. The movie goes to another level during the meteor shower: The living room is crushed, but the siblings are untouched. They run around as if escaping meteors.
Parents need to know that the movie begins with typical tensions, resentments, and competitions between two brothers, aged six and 10. Their father is divorced and their teenaged sister is distracted by her interest in boys and parties. The film includes scary music, scary sound effects (crashes, explosions, alien-monster growls), and some images of space-aliens and a big robot attacking the boys that might be frightening for young viewers.
The young actors bring a very exciting level of enthusiasm in their characters. The use of visuals add and animation add a very fun element to the movie. Parents might want to watch out for the amount of action and at times the language being used in the movie.