If they didn't have one last season, this year will see the Cleveland Cavaliers with a huge target on their back. Having upset the odds and won the NBA Finals for the first time, the Cavs will now be expected to make the finals for a third season running, where they will be hoping to defend their crown and further enhance their place as the dominant force in the NBA. As well as tying down some of their key players, Cleveland have also managed to add a couple of very interesting names to their roster – and it's no surprise that many see the Cavs as the firm favourites to win the East.
While the Golden State Warriors will start the season as favourites for the NBA Championship after adding prized free agent Kevin Durant to their already intimidating line-up, the Cavs won't pay any attention to the markets, knowing all that talent couldn't help them win the title last season. Cleveland have done a great job of keeping their main players this summer; most notably agreeing a new three-year deal with LeBron James. Point guard Matthew Dellavedova and centre Timofey Mozgov did leave Cleveland at the end of last season, but generally the Cavs held onto every player they wanted to. Priced at 18/5 with the early Bet365 NBA odds to defend their title, it's clear many feel they didn't need to do much to have a decent chance this season.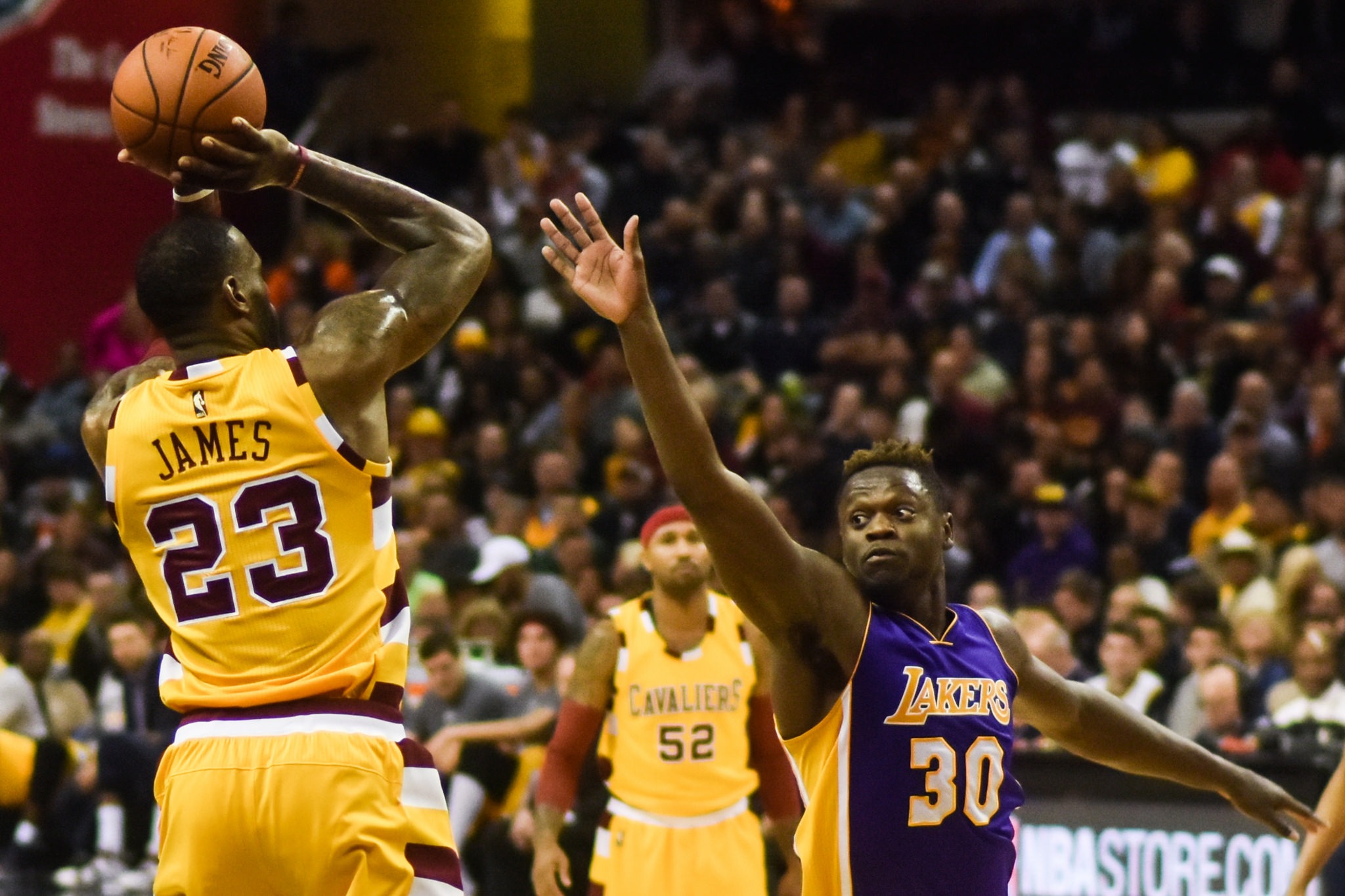 "LeBron James" (CC BY 2.0) by EDrost88
In terms of recruitment, the Cavs were restricted to what they could bring in this summer due to their bulging salary cap. That said, they were able to sign veteran big man Chris Anderson and shooting guard Mike Dunleavy. At 38 and 35 respectively, neither player has been signed with the long-term future in mind, but both could have big roles to play next season. While Anderson will do plenty of the dirty work coming off the bench, Dunleavy is still a 37.6 percent shooter from deep, averaging double-digits in four of his past six seasons in the NBA. Without a draft pick this year, the franchise may add another couple of faces to their roster, but generally they will be happy with their options.
Whenever a team has LeBron James in it, it's going to be challenging for the championship. While Golden State will almost certainly be strong again this season, it remains to be seen just how much of an impact their loss to Cleveland in last year's NBA Finals will have on Stephen Curry et al. For the Cavs, with their captain on a new long-term deal, everything is in place for LeBron and his team to go on and defend their title. While King James is still instrumental to Cleveland's chances, that's not to say this is a one-man team, and players like Kyrie Irving and Kevin Love will again be crucial to the Cavs' chances of retaining their title.
It's certainly looking good for the defending champions at this stage of the year.