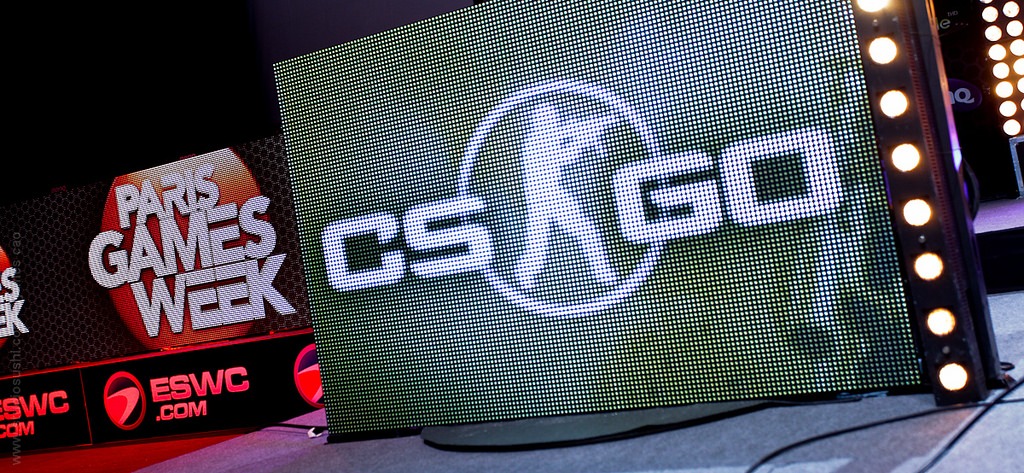 The world's greatest CS:GO teams will converge upon Marseille to compete for a $250,000 prize purse at the Dreamhack Masters on April 18. Defending Major champions Cloud9 will bid for a first tournament victory since beating the FaZe Clan to land the ELEAGUE Major: Boston grand finals last month. The mighty FaZe have since gained revenge and consolidated their position at the top of the world rankings, and they will go into the Dreamhack Masters as hot favourites. But an extremely strong group of teams will gather for the tournament, including Fnatic, Liquid and SK, and it should be an exciting and unpredictable event.
This is one of the biggest eSports tournaments to ever be held in France and it is sure to generate a huge amount of attention on betting sites. Fnatic should go into Dreamhack with the wind in their sails after producing a superb performance to beat FaZe in the final of the IEM Katowice earlier this month. The Swedes were huge underdogs heading into the final, despite beating the FaZe Clan in the group stage. The series got underway on Cache and FaZe raced into an early lead thanks to strong performances from NiKo and GuardiaN, taking the map. FaZe also dominated Inferno, but then poor trades in the second half from FaZe players allowed their opponents back into the contest. Fnatic took the lead but FaZe forced overtime, which turned into an aggressive and exciting battle. Golden's stunning triple kill gave them victory.
Then Fnatic pulled off a surprise by dominating Overpass, which they won via Lekro's quad-kill. Lekro was brilliant once again on the penultimate map, Mirage, but he could not stop FaZe taking a 16-11 victory. It went down to the final map, which descended into chaos, with the lead changing hands with alarming regularity. It went into overtime and in the end Fnatic kept their cool to secure a dramatic 19-17 victory and land the prize, completing a shock win that nobody expected after several gruelling hours.
Team Liquid have also tasted success recently as they won the cs_summit 2 in Los Angeles on February 12. FaZe and Fnatic did not take part, and the Grand Final was contested by Team Liquid and Cloud9, who got the better of SK Gaming in the previous round. It was another thriller and Liquid took a 3-2 win after eight hours of play. Liquid dictated the pace early on in the contest and took Train 19-17 in overtime. Cloud9 opponents raced into a 5-0 lead on Mirage, but then Liquid overwhelmed them and took a 16-8 victory thanks to strong performances from NAK and tarik.
Cloud9 upped the ante on Cache and led 13-2 at half-time, but Liquid soon pulled it back to 14-11, only to see RUSH win a decisive 1V1 to take the final into a fourth map. It all came down to Overpass and it was extremely tense at 9-9, but eventually the quality of RUSH and NAF told as Liquid edged a gripping battle.
That was Cloud9's second tournament without a win, but the manner of their victory over FaZe to take the ELEAGUE Major: Boston at the start of February should still spark optimism among the team. They lost 14-16 on Mirage, but rebounded in style with a 16-10 win on Overpass and a 22-19 win on Inferno to win the first Major of 2018. North American teams are in great form, with Cloud9 now ranked second in the world and Liquid fourth. But FaZe still enjoy a comfortable lead in the world rankings and you never want to write them off, while the Brazilians at SK Gaming will be a massive threat. The likes of Astralis and Mousesports are also in the mix, and it should be a fascinating tournament, with millions watching on around the world.
Defending Major champions Cloud9 look like an interesting option for victory as they won DreamHack Denver in October 2017 and they have pulled off famous wins over all the big teams in recent months. They could only finish 5th-6th at Katovice after losing to FaZe, but they will be back with a vengeance in the south of France next month. The $250,000 tournament takes place from April 18-22 at Le Dome de Marseille and the excitement is reaching a fever pitch among CS:GO fans. All the big tournaments in recent weeks have lived up to their billing thanks to some epic finals, and this one should be no different.