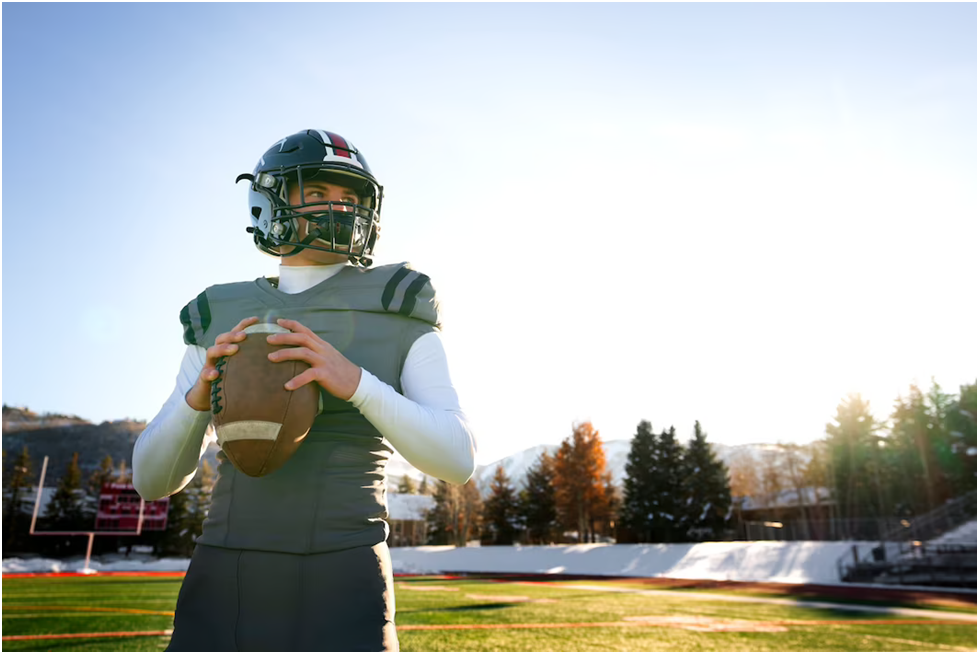 Ah, training camp. That magical time of year when optimism is high, and every team begins its journey toward the ultimate goal of winning a Super Bowl. It's no secret that the NFL season is long and arduous, but beginning with a sound-minded approach in training camp not only sets teams up for success during the regular season but also provides an invaluable opportunity to develop chemistry both on and off the field.
Whether you're new to football or have been watching since childhood, there's nothing like getting inside access to an NFL Training Camp experience! From what goes on behind closed doors through position battles leading up to official cuts and ultimately ending in roster construction, this blog post will provide insight into all aspects of what makes it so special.
Overview of NFL Training Camps and What to Expect
NFL Training Camps are essential for every NFL team in helping to build chemistry, assess talent, and create a game plan for the upcoming season. Teams will typically arrive at their training camp facility several weeks before the start of the regular season, allowing them time to get acquainted with their new teammates and begin acclimatizing to the training environment.
At an NFL Training Camp, players can access state-of-the-art training equipment and facilities, allowing them to work on their skills under the watchful eye of coaches and medical staff. Daily practice sessions include on-field activities such as drills, team scrimmages, and strength and conditioning.
Players must also attend meetings with coaches to discuss upcoming opponents, new plays, and offensive and defensive strategies or review films from past games. Training Camp is also the time for position battles where players compete for coveted spots on the roster. Coaches look closely at each player's abilities and performance during practice sessions and preseason games to decide which players should remain on the team.
After that evaluation period, official cuts are made to finalize each team's roster ahead of the regular season.
Training Strategies Used by NFL Teams
Teams work with strength and conditioning coaches to create tailored workout regimens focusing on specific goals, such as increasing muscle mass, speed, agility, or endurance.
Many teams also use sports science methods like GPS tracking to monitor players' performance during practice sessions. This allows coaches to adjust training schedules accordingly to provide an optimal mix of rest and activity while preventing injuries.
Additionally, teams often hire nutritionists who specialize in meal plans specifically designed for athletes' needs; this ensures they can perform at their best while maximizing recovery time between games.
Off-Field Activities During Training Camp
NFL Training Camp isn't all about hard work and preparation – players also have time to relax and enjoy some of the more social aspects of being an NFL athlete. Team bonding activities such as paintball, mini golf, volleyball, or movie nights often occur during training camp to unite everyone.
Training camp is also a great time for team-building exercises like charity initiatives or community outreach programs, which help foster a sense of unity amongst squad members. This can be critical in developing on-field and off-field relationships between personnel.
The Role of Nutrition in NFL Training Camps
The importance of proper nutrition cannot be overstated, as it plays a major role in any player's success. Teams are always aware of the types and amounts of food their athletes consume, which is paramount to ensuring they perform at their best during games.
NFL teams typically provide professional meal plans with nutrient-rich foods such as lean proteins, fruits, vegetables, grains, and healthy fats. Players can also access sports drinks and supplements to help replenish lost electrolytes or boost energy levels before practices or games.
The Bottom Line
Training camps are essential for any NFL team looking to make a deep postseason run. While the practices may be grueling and the competition fierce, it's a great opportunity for players to learn from each other and build relationships on and off the field.
With so much uncertainty heading into each new season, NFL popular bets, such as who will win the Super Bowl or which teams will make the playoffs, can be a great way to get involved in wagering on NFL games.