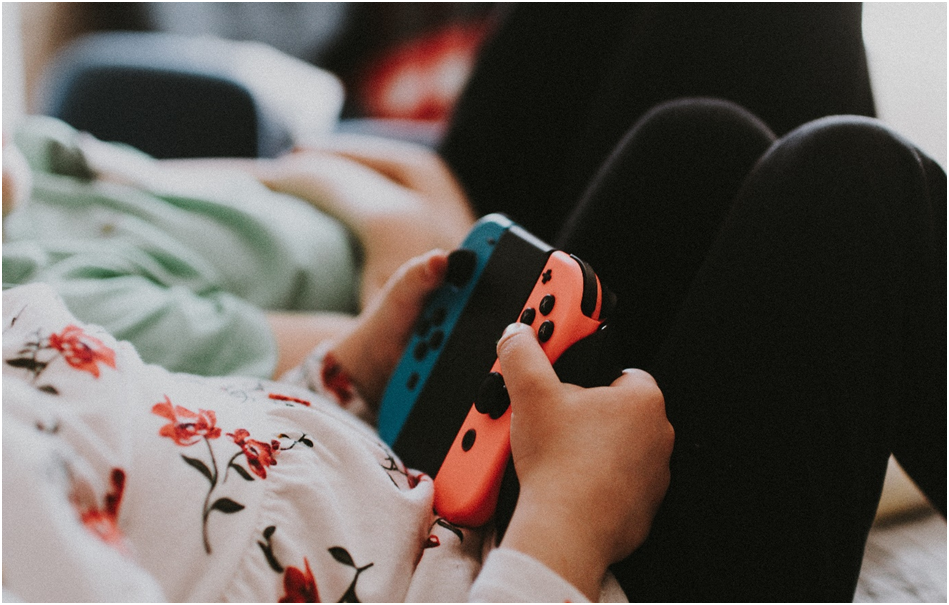 Sometimes, life comes at you fast. Before you have time to pull yourself together, things have already spiraled out of control. Juggling between a taxing job and an equally demanding personal life can leave you exhausted, too. And you get to thinking that some good old gaming escapism would be just what you need to let off steam and keep you afloat.
With its endless catalog of relaxing games, the Nintendo Switch is a go-to platform to take a break. But Nintendo's flagship handheld console also boasts its fair share of life sims to play for things to finally go your way.
So, do you want to take back control and have fun all the while? Or perhaps you're looking for some distraction away from your everyday routine? Let's check out three life sims to fire up on the Switch.
Graveyard Keeper
Have you ever wanted to look after a cemetery? Chances are, being a graveyard keeper has never made it to your list of dream jobs. No matter, as Graveyard Keeper makes receiving and burying corpses much more exciting than it sounds.
This one-of-a-kind management sim puts you in the shoes of a medieval grave digger seeking to expand his business. Aided by a talking donkey who drops off dead bodies in front of your morgue every other day, you strive to be the best in your line of work.
Exploring the surrounding areas, gather valuable resources to craft handy items. Powerful alchemy ingredients might even be lurking around mysterious dungeons. You may also make a buck removing the skins and organs of the corpses waiting to be put to the ground and selling them to your local butcher, provided you're comfortable with this ethical dilemma. Weirdly engaging and laid-back despite its pretty funereal theme, this gothic tale meets farming sim is well worth the countless hours you'll inevitably burn through playing it.
Cozy Grove
Cozy Grove is all about that sweet camping life. Only this one campsite sits on a haunted island that may change at a moment's notice. Playing as a Spirit Scout, your goal is to soothe the local ghosts. Each spirit has a unique story to share and unravel as you befriend them. Whenever you go out of your way to support a ghost in need, Cozy Grove comes alive a little more.
So, wander the forest to pick up resources and craft new items, unless you'd rather redecorate your surroundings instead. Uncovering some hidden secrets may also help you bring joy back to the island. New quests even pop up each day, as this chill life sim is synced to real-world time.
Spanning months of playtime, Cozy Grove feels like Animal Crossing with more story and a slightly more melancholic tone. This wholesome game's cute visual art style and adorable set of characters make it more endearing still.
Littlewood
Most role-playing games have you rescue your friends from the clutches of evil villains, if not save the world entirely. If you're tired of playing the knight in shining armor, Littlewood turns that trope on its head to offer a fresh spin on the standard RPG formula. In this charming indie life sim, your arch-enemy has already lost out. With the Dark Wizard off the picture, the world of Solemn is now at peace.
What's for you to do, then? Put your weapons away and explore the world at your own pace. Chop wood in the Enchanted Forests and befriend your townsfolk before going fishing in Port City Deluca. You may even hit this coastal city's casino to earn exclusive items.
Of course, the game features no real gambling. If you feel like putting your luck to the test, though, online casinos are a click away. Top platforms even grant you juicy rewards, such as casino no deposit bonus. These offers allow you to win real prizes without depositing any money. They often consist of free spins to use on slot machines. Newcomers can therefore play around with fun pokies and tabletop games risk-free.
As cozy as they're satisfying, the life sims above offer a welcome virtual respite to all gamers looking to unwind. And the good news is, the Nintendo Switch has many more casual life sims in store. From the iconic farming simulation Stardew Valley to the surprisingly pleasant post-apocalyptic flick My Time at Portia, you won't run out of options to leave the hassles of your daily life behind.