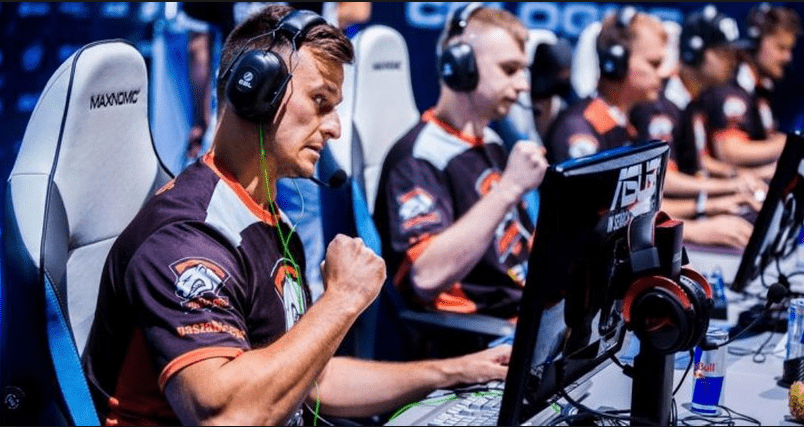 eSports is a type of competition based on video games which started in the early 1970s. From arcade games in the 1970s via online video games in the 1990s and finally, the global tournaments introduced in the 2000s, this is a form of sports that keeps growing, expanding and changing. If you take a close look at the numbers, you will notice that the popularity of eSports is growing rapidly. Now let's see what we can expect from eSports in 2019.
More video games will qualify as eSports
So far, we have a few dozens of video games that are classified as eSports. These games include fighting games, real-time strategy, sports games, first-person shooters, multiplayer online battle arenas, racing, and other games. Some of the most popular titles include League of Legends, Dota 2, Smite, FIFA series, StarCraft, Counter-Strike: GO, Team Fortress 2, OverWatch etc. in 2019, a few games are expected to become eSports too. What's interesting is that many of them are mobile games like Arena of Valor, PUBG, Clash of Titans and Clash Royale. Smash Ultimate and Artifact are two other titles that players may expect to see on tournaments around the globe.
More gaming arenas
In the past, the global eSports tournaments were held in arenas that were adjusted to the needs of this specific kind of events. But, things will change because more and more investors are interested in building permanent eSports arenas. Additionally, besides the existing leagues, it's very likely that we will witness the rise of new leagues which means continuous competition throughout the year. All these things suggest that specialized eSports arenas are needed more than ever.
Increased popularity of eSports betting
Another interesting trend that we are already witnessing is the increased popularity of eSports betting. This is quite natural because the interest in this specific type of betting is growing too. There are many well-established bookmakers that have created eSports sections. In addition, there are specialized online bookies focused on eSports only. In fact, the number of these bookmakers is so high that people have started using review websites like EsportsBettingExperts.co.uk to search for the best eSports betting sites in the UK in 2019. Bettors can place bets on almost any event and on any video game they find interesting. The best bookmakers are offering decent odds and special bonuses to new and existing players. These are just some of the reasons why this market will grow in 2019 too.
More streaming options
As a result of the increased interested in this form of sports/video games, people will have more streaming options. According to the latest statistics, YouTube streaming channels focused on eSports are becoming more popular. Additionally, many cable TV channels like AXN, for example, are adding these events to their TV program. They have special shows where experts are analyzing upcoming tournaments and matches and predicting the outcome of these events.
These are just some of the top eSports trends in 2019. In any case, eSports fans will definitely have another exciting year ahead.