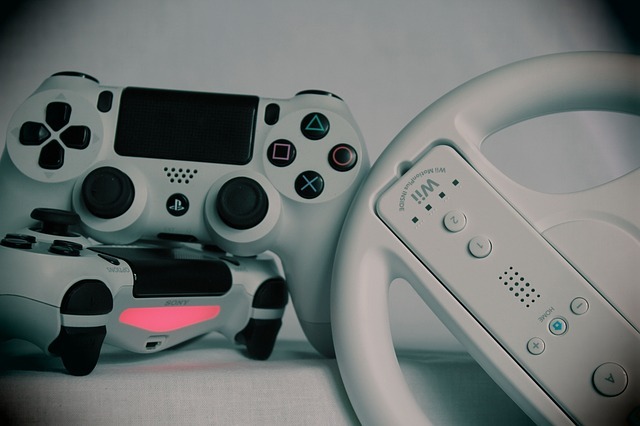 From kids to adults there is no such person who has not played video games yet though there might be exceptions but it is one in hundreds of ratios. Here are the best PS4 games which you must play at least once. All these games are unique in one or the other ways. ​People sell video games online so you can probably find some great deals. 
Starting with number 10
Doom
ID software published a first person shooting game known as Doom. This series focuses on exploiting an anonymous space marine which is operating under a suspicious Union Aerospace Corporation who fights demons and undead in order to survive. The latest upgrades and double-jump has made this game one of the most amazing shooting game of all time.
Titanfall 2
This Respawn Entertainment development was one of the biggest shocks of 2016. This first person shooter game created a lot of buzz in the town. This game has been awarded as the best online multiplayer game in the year 2016.
Bloodborne
This action role-playing game is From Software development. This game was released in 2015. The game has unique enemy-design, good boss battles and over the top soundtrack. The game has got favorable reviews. This game got many awards like Best Original Game and PlayStation Game of the Year in 2015 and was even awarded for Game Design, Original Action and Original Dramatic score.
Destiny 2
This is again a first person shooter video game which was published by Activism and was developed by Bungie. It was released in 2017. The game has good graphics. The games plot to defeat Ghaul and regaining the light back. Almost 50000 copies of PS4 were sold within one week.This game has even been the number one game in sales in UK sales chart.
The WItcher 3: Wild Hunt
This action role playing game was released in 2015. It is developed by CD Projekt RED. In this game you have to battle all the dangers with the use of weapons and magic. You can play some side quest which will help you acquire gold and this gold will help you increase the abilities of the players.
Fallout 4
This is again a role playing game which has won Most Wanted Game Award in the year 2015. The game is developed by Bethesda Game Studios and is the fifth major installment of the Fallout series. It is a single player game. The game has a very good story-line and graphics.
Uncharted 4: A Thief's End
The May 10, 2016 released game is developed by Naughty Dog. This is an adventure game which has a lots of action plots in it. The game received amazing reviews from review aggregator Metacritic. The game was awarded as the Best Action/Adventure Game of all time.
Grand Theft Auto 5
Grand Theft Auto 5 commonly known as GTA5 was released on 17 September, 2013. This action-adventure game is a single player game which is set in a fictional state known as San Andreas which is based on Southern California. In this game the player roams in San Andreas' open countryside and the fictional city known as Los Santos. The game was critical reclaimed. The concept of multi lead character formula makes the game more interesting.
Metal Gear Solid 5: The Phantom Pain
This game was released in September 1, 2015. It is an again an adventure-action game.this game also received great response. This game won a lot of awards like Best PS4 Game of 2015, Best PC Game of 2015, Best Xbox One Game of 2015 etc. It received Game of the Year award from Hobby Consolas, Panorama, PC Gamers, and Game Revolution.
Horizon: Zero Down
This action role playing game has amazing graphics. It was released in early 2017. The character uses weapons which are used to combat the mechanized creatures. New abilities and bonuses will be received by the player from a skill tree. You should play this game at least to experience its amazing graphics and action.
Visit best slots sites