You've fled your home, only to find yourself lost in space with a damaged ship. Your only option is to beam down to the planet below. Gather the resources you need to repair your ship and set off to explore the vast, infinite universe…  Sounds familiar, huh? Yes, this is what happens in the very popular game – Starbound.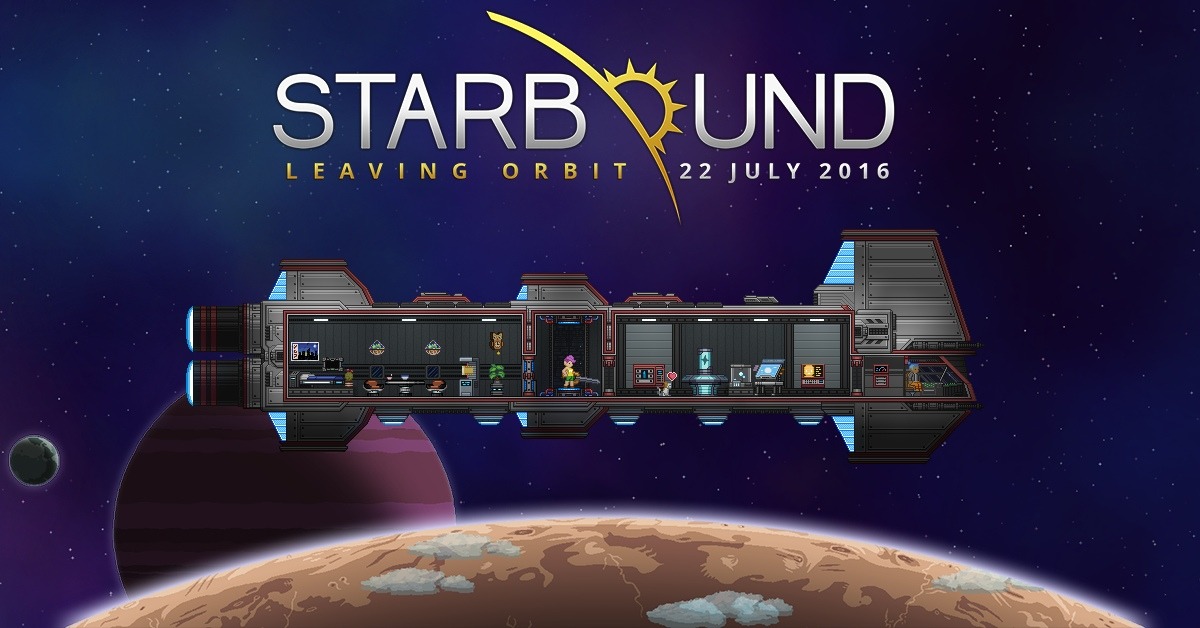 Going Starbound!
Starbound is an extraterrestrial sandbox action – adventure video game designed and published by Chucklefish Games for Microsoft Windows, OS X, and Linux. Starbound takes place in a two-dimensional, procedurally generated universe. The player is able to explore in order to obtain new weapons, armor, and miscellaneous items. In Starbound, you create your own story – there's no wrong way to play! You may choose to save the universe from the forces that destroyed your home, uncovering greater galactic mysteries in the process. Or you may wish to forego a heroic journey entirely in favor of colonizing uncharted planets. Hence, it is undoubtedly interesting.
Starbound was released out of early access in July 2016 and is also in development for Xbox One, PlayStation 4, and PlayStation Vita. With two awards to its credit, the older version of the game released in 2012 has already sold millions of copies by January 2014. Therefore, it is no surprise that its popularity is continuously increasing, currently with a rating of four stars out of five.
AND… it's a winner!
With popularity, the number of players increases and with the increase in the number of players, varied opinions increase. This has led to the game being reviewed several times by several players worldwide. While most of the reviews are all praise and admiration, a few also point out the deficiencies and negative nuances of it.
The reviews in favor speak about the awesomeness of the game and the creativity used. Where you can have a hoard of entertainment. Some players are also enthusiastic about it as there is an indie team behind its creation. Players are also fascinated with the game's randomly generated worlds, the vibrant color palettes, the stunning parallax, the different alien cultures to interact with and the overall "feel" of the game. That the game is very engaging is an experience very much appreciated by pleasure-seeking game players. Users also confirm the game to contain a lot of possibilities. "Starbound offers a lot of freedom, diversity and a love for details. An amazingly good game if you love 2D pixel worlds."  – is a statement written in the review of a player.
But, the game tends to have a downside to it too, which is aptly noted in its reviews. This is what is mentioned by a user in his review – "This game had a lot of potential but it seems to be effectively abandoned by its developers (save for an occasional blog post about their "progress"). Avoid this one and save your money". Next is the fact that it is a BETA game and may change from time to time, which is disturbing for the players.
Overall, though, the game is very popular and mostly loved. And in order to know it properly and rate it, one of course got to play it.