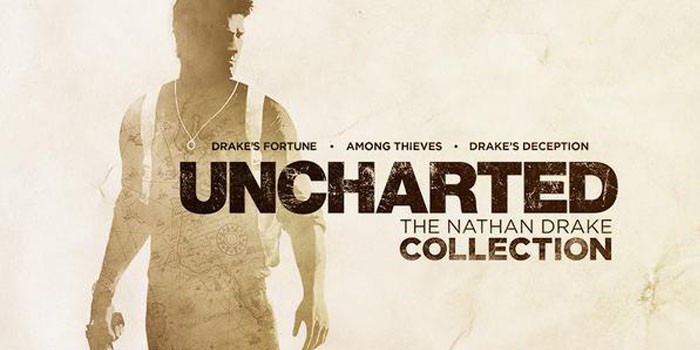 If you have ever owned a PS3, you know what the Uncharted series is. This trilogy of action adventure games was made exclusively for PS3, and soon became one of the biggest names in the gaming industry. Made by Naughty Dog, these games won awards over and over again for their compelling storyline, stunning visuals, and the very lovable main character, Nathan Drake. All three of the games won Game of the Year when they released, and they all occurred in different exotic locations around the globe.
Remastered and a whole lot better
Now, Sony is releasing a remastered version of the classic trilogy for the PS4. These games, which won critical acclaim for many years, are finally going to be coming to the PlayStation 4, along with the amazing graphics quality the next-gen console supports. The three original standalone games are to be bundled together in one disc or digital download known as Uncharted: The Nathan Drake Collection. All of the newly made games will be released with updated graphics and 60fps gameplay; which is a huge boost from the 30fps gameplay we saw on PS3.
Early access features
The collection is due to release on the 9th of October, although it appeared on the PlayStation store a little earlier than the planned preorder due to a slip up on the part of Naughty Dog. It was taken down almost immediately, of course. Creative Director Nick Druckmann apologized for the mishap, and teased fans by not revealing anything more.  The game bundle releases before the next Uncharted game, the highly anticipated 4th title in the series, A Thief's End. This is scheduled to release in Q1 2016, and fans all over the world are looking forward to seeing where their favorite sassy explorer will go next.
With the Uncharted series promising to look amazing on the new consoles, there is only one thing that makes it even sweeter. Naughty Dog is also offering early access to the Uncharted 4 multiplayer beta for anyone who buys the collection. Last year, the Last of Us, which was Naughty Dog's take on a post-apocalyptic zombie adventure, hit the bestseller list for being one of the most fun to play and well-made zombie video games of all time. With levels of quality that can only be described as amazing, it will be no surprise when the Nathan Drake Collection hits #1 again.