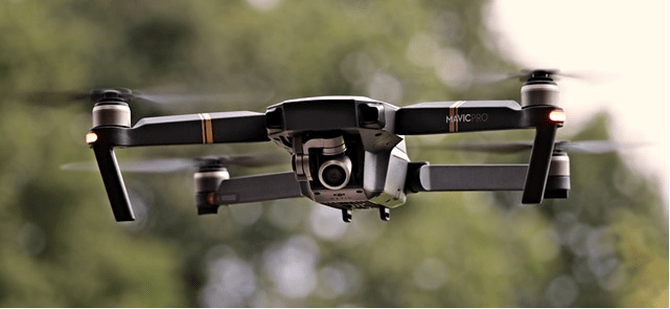 High quality drones have taken the internet by storm, making practically anyone capable of bringing an extra 'oomph' to their videos. Whether you're a casual videographer interested in drones for some advanced shots or if you're using a drone to bump-up your security, this trend has given rise to a huge number of brands taking their hand in developing their own professional drones to supply the increasing demand of the market. Here are a few professional drones that range from not so expensive to definitely expensive with specs that you can be sure to look forward to.
UDI U818A
According to BuybestQuadcopter's recommendations, the UDI U818A is the best drone to buy in the market if you're looking for something simple and easy to handle, great for newcomers. Though it is made of plastic, the lightweight material of the copter has a standard 2 MP HD camera and is also VR compatible, meaning that you can experience the view from your drone when linked up with a VR headset. With the camera's resolution at 1280 x 720 and recording at 30 frames per second, this beginner's copter is great for a $30 price tag.
Hubsan H107D X4 First Person View
This drone is a step up from the previous one which matches its price tag. As it's a relatively cheap drone, with prices starting from about $100+, the Hubsan H107D with its compact size of 4.7 x 4.7 x 2.4, is small enough to be a good starter drone or a gift to give. One of its many features is its First Person View (FPV) mode which makes it easy to handle flight with its remote control. Another is its plastic propellers which are lightweight and in less danger of needing to be replaced any time soon. Though it only has a relatively short flight time of a little under 8 minutes, the Hubsan H107D can be fitted with a lot of mods available; you can ask around for your drone to be bumped up in quality while spending roughly under $150.
DJI Phantom 4
If you've had more experience in using drones, the DJI Phantom 4 has a number of features that you'll be glad to tinker with. An upgrade from the previous Phantom 3 version, it has an Obstacle Avoidance feature, GPS, stabilisation software, longer flight time, a max speed of over 20 m/sec, and camera recording at 1080p at 120 fps and 4k recording at 30 fps. Not only do the added features make it simpler to record shots, it lets more advanced users modify their shots to their personal liking. This is definitely one of the best drones with a camera and additional features available in the market make it worth its whopping price of over $800+.