Aspiring entrepreneurs are always on the lookout for lucrative business opportunities. Thanks to the vaping industry's exponential growth over the past few years, opening a vape shop is a smart move that could help you realize your dreams as a business owner. Even if you don't know much about the industry, it's easy to understand the benefits of starting your own vape shop.
Vape Shops Are in High Demand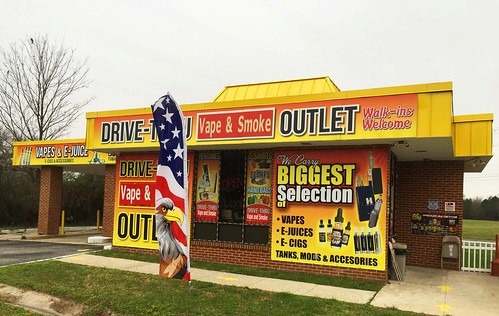 Vaping has become massively popular for several reasons. For starters, vaping is less harmful than smoking cigarettes, which is good news for our increasingly health-conscious society.
Vape devices also have a reputation as smoking cessation aids. While vaping isn't without risks, having the ability to gradually lower the dosage of nicotine in e-cig devices gives people an essential benefit over tobacco cigarettes. Many smokers have found that relying on vapes reduces or eliminates their urge to smoke.
And while vaping doesn't always involve marijuana, many vaporizers are made specifically for legalized marijuana, resulting in an increased demand for vape shops.
You Can Build the Business Your Way
There are two options for starting a vape shop: building your own from the ground up or opening a franchise. Vape shop franchises give you everything you need to open a ready-made business, including marketing assistance, inventory, customer loyalty, and brand recognition. On the downside, franchises are expensive to invest in and you'll need sufficient financing.
Building your own vape shop is more difficult, but it comes with its own benefits. You can choose your brand and product inventory, decide how to market your shop, and even sell your own franchises once you're successful enough.
You Can Capitalize on the Community
Vaping has created its own subculture of hobbyists and competitors, which has only increased the demand for vape shops. Cloud chasing refers to the activity of exhaling massive clouds of vapor from an e-cig. Competitive vapers participate in local contests and annual competitions across the world, and they're always shopping for new builds and modifications to help improve their clouds.
Owning a vape shop allows you to provide a gathering place for local vapers. You can host events such as book signings, movie nights, and cloud chasing contests. Hosting events also means branching out and selling merchandise, food, and beverages provided by local vendors and artisans, further expanding your profits.
You Can Enjoy a Huge Profit Margin
Where you purchase your inventory affects your bottom line, but fortunately, wholesale prices for vaping items are usually quite low. For example, let's say you score blister packs of 100 e-cigarettes for around $350. If you sell them for $19.99 each, you earn almost $2,000. That's a lot of cha-ching!
Of course, you can't always buy rock-bottom wholesale products. It's important to carry a variety of product to cater to each customer's personal tastes, and that includes stocking the best-known e-liquid brands. Buying all that inventory up front is a big investment, to be sure, but the payoff potential is huge.
With so many benefits of opening a vape shop, why not give it a shot? You'd be doing a service for your local vaping community while reaping your own financial rewards.