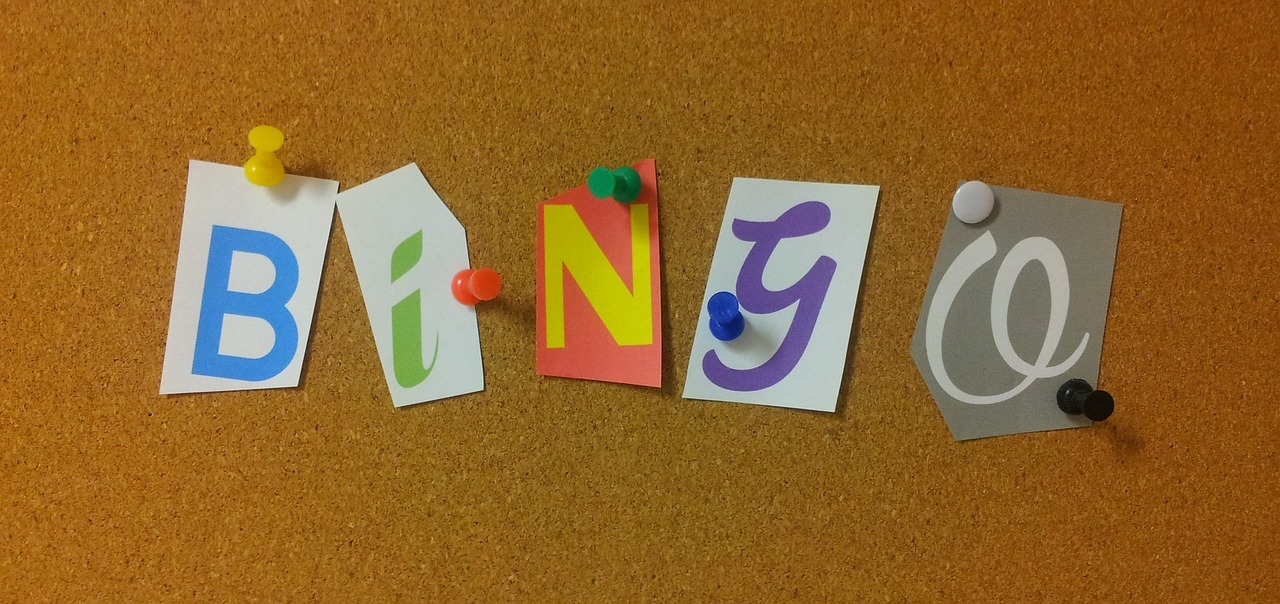 Born in sixteenth century Italy and often viewed as a hobby for elderly women and the middle classes bingo is currently experiencing something of a renaissance; from stuffy bingo halls and pensioners' clubs to computer screens and cell phones, bingo has quickly overtaken many online games that have been popular for far longer. So, why is this?
The simple truth is that the evolution of the Internet and mobile gaming, and the rebirth of bingo that it has brought with it, has reminded the masses of this pleasant pursuit at a time when they're looking for a distraction from the news and a way out of the monotony of life. Rather than being left behind in the crumbling bingo halls of yesterday the game has been dragged willingly into the modern day and given something of a makeover – and an incredible one at that. In addition its new ties to technology and the world of online gaming have introduced bingo to a completely new audience. Perhaps intrigued by the rising popularity of this 'old person's' game, or looking for a new way to meet people and have fun with very little effort, more and more gamers under the age of 45 are heading into the bright lights and fanfare of online bingo – and they're loving it.
Bingo is a social event, an occasion not to be missed, and the great thing is that participants don't need to leave their homes, or even get dressed, to join in the fun. It's a game that can be played while making dinner, during a quiet afternoon on the sofa, or even in the bath, and its bingo's unending adaptability that has made it this century's 'must play'. More than that, though, technology has enabled bingo to become, and provide, so much more. Away from the traditions and restrictions of the bingo hall the game has flashing colors, bright lights, bonus games and levels, unrestricted prizes, and so much more; bingo can be anything a player wants it to be, and there are choices of games, themes, and chatrooms to ensure nobody ever gets bored. More than that, though, bingo's staying power can be attributed to the fact that it grows with its audience. While many online games are outgrown and left behind, bingo, the simplicity of its gameplay, and the social element it encourages, will never get old. Indeed bingo's demographic, women between 18 and 45 years of age, is a wide one not easily left behind, and new players are being introduced all the time. Rather than putting the online gaming world to shame, though, bingo is introducing a wholly new demographic to the joys of playing online and via cell phones. The appeal of just one game has opened the door to so many new possibilities for gamers.
The future of bingo: Heading into an intergalactic gaming world
If current trends are anything to go by bingo isn't going anywhere, and its fan base will only increase as the game finds new ways to interact with its audience. Online bingo has a knack for engaging with those who come to play, encouraging them to spend just that little bit longer than they were originally going to; it's a game that knows its players inside and out, and can speak to them in a way that no other platform, or form of entertainment, can. The social element of online bingo is perhaps its biggest draw, and while there are like-minded individuals willing to chat and get to know one another there will be a game during which they can meet. Similarly, bingo's ability to adapt has seen it thus far, and there's no reason why it can't continue to evolve alongside the very technology supporting it; as technological innovations are introduced so too are new ways to game, as explored in this 888Ladies guide. The game's audience isn't getting older, but younger, and the trend for wanting things in the here and now works incredibly well for bingo on mobile platforms. Bingo is destined to stay a constant in the world of online gaming simply because it's willing and able to change, and today's society is one that embraces newness, applauds fresh ideas, and desires technology that can keep up. If Bingo can adapt from a game played by gentlemen in 1530s Italy into a worldwide phenomenon played on screens no bigger than the palm of a person's hand, then it's in it for the long-haul.
Bingo, and its increasing popularity has taken the world by storm thanks to a multitude of technological innovations that have brought it into the fore; from PCs and laptops, and the revolution that was online gaming, to the handheld devices and smartphones of today, the modern world has been re-introduced to a pastime it'd long forgotten about. Nobody can say for sure what the future holds for bingo, but it's likely to be phenomenally popular.