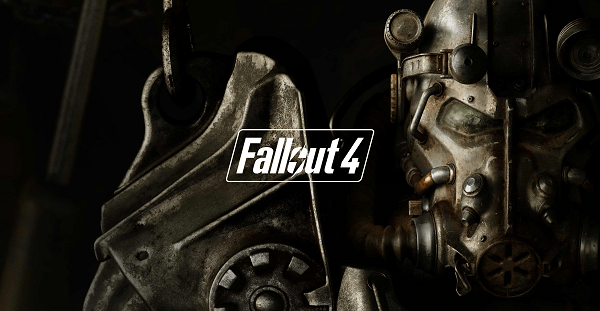 "Fallout 4 takes place in the year 2287, ten years after the events of Fallout 3 and 210 years after a Third World War over natural resources that ended in a nuclear holocaust in 2077. The setting is a post-apocalyptic retro-future, covering a region that includes Boston, Massachusetts and other parts of New England known as "The Commonwealth". Unlike the previous titles, Fallout 4's story begins on the day the bombs dropped: October 23, 2077. The player's character (voiced by either Brian T. Delaney or Courtenay Taylor) takes shelter in Vault 111, emerging exactly 210 years later, on October 23, 2287." – Wikipedia
Fallout 4, like its predecessors, promises adventure, this time in the setting of a post-apocalyptic world known as The Commonwealth. It's one of the most anticipated PS games of the year and it definitely does not disappoint.
It starts off peacefully enough until a scary announcement on the television heralds bad news which forces you and your family underground where you live for over 200 years with the help of cryogenic technology. You're in for a rude shock when you wake up in the year 2287 because the world has changed drastically because of nuclear warfare and its effects on natural life. Your city is site of destruction and your son is missing; the fun starts now when you have to go on a quest to find him while dealing with various obstacles on the way.
Like any good video, Fallout 4 completely sucks you into the world you inhabit in it. It's engrossing and captivating in the best way possible. The game requires a great deal of attention and commitment as there are surprises – good and bad – lurking behind every turn you take. It's important to be able to juggle more than one thing at once, or glory will not be what your path leads you to. Your transformation into a battle hardened warrior happens over time, as you face dangerous enemies scavenging the land and trying obstacles you have to defeat in the course of the game. None of it feels inorganic or forced, and that's one of the best things about the game.
Fallout 4 pushes the boundaries of usual gaming as is expected of it. You're forced to make seemingly impossible choices, and take decisions that though get you out of a tight spot bear down heavily on your conscience later.
The storytelling in Fallout 4 is mind blowing in the sense that there are so many little details to be noticed all over the place. From personal effects strewn across the games, to destroyed artifacts – it all leaves a mark on you. The building of the world of Fallout 4 is brilliant and palpably done with care.
That is not to say that it's without its share of shortcomings. But whatever issues it has, can be overlooked in the face of the overwhelming genius of the game. You can immerse yourself in the world of Fallout 4 for hours, resisting any allure of distraction. It's a must-have for RPG fans of any age.