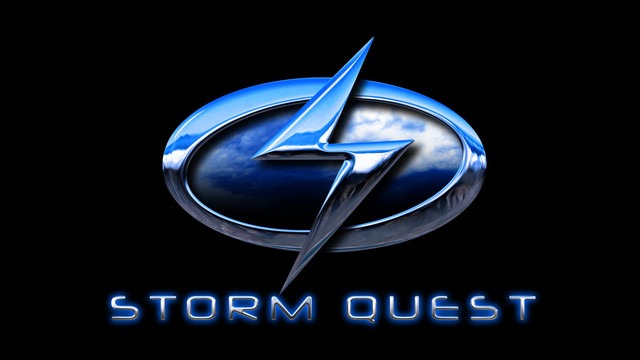 Have you ever wondered how it is to find yourself in the middle of a ravaging storm? Now you have the real experience with the simulation game called Storm Quest. This game has been made with the collaboration of Xtreme Meteorologist, Storm Chasers from the show of the same name from the Discovery Channel, and Reed Timmer. In this storm chasing game, you may compete as a single player or you can be part of a multi-player arena where you will battle to upgrade and purchase new equipment while facing real world challenges. This game will give you the chance to coordinate with other virtual storm chasers to make the game even more realistic.
You may act as the coordinator and hire storm chasers and place your team in specific positions while providing them funds so that they can forecast event accurately, thus granting them money gain based on their experience point, lives saved and accurate forecast. Storm Quest Game will also provide you with real time events and communication regarding the weather from the virtual storm chasers. You will be able to inspect satellite updates and the most recent radar to issue your orders to other storm chasers. Make use of the most appropriate strategy as a single player or work as a team where other experience storm chasers might assist you to get a higher rank in the storm chasing world.
If you find that storm chasing simulation requires too much of coordination or strategy when you just want to have some gaming fun, you may try Tornado: Farm Escape Slots at Magical Vegas, the popular online casino. This game is themed on a powerful tornado hitting a farm and taking all its animals. This slots game is quite funny where you will find all the animals enjoying being blown away inside a tornado. The background of Tornado Farm Escape Slots is an aerial view from the top of the spinning tornado on the farm. Symbols that you will discover on this game are a TV set, Hot Air, Cold Air, Cow, Horse, Pig, Sheep, Chicken, Suitcase, Settee, Radio, Boot, and a Stool.
On this 5 reels 20 pay line online video slots, coin values range from £0.01 to £1.00, and you may choose up to 10 levels to increase your stake amount. The TV set represents the Wild symbol which substitutes for all other symbols, except the Hot and Cold symbols when comprising a winning combination. The Tornado Feature is triggered when a Hot symbol appears on any position on reel 1, and a Cold symbol appear on any position on reel 5 at the same time. During this feature, the symbol on the second row of the centre reel will become active, and these active symbols along with wilds will be collected by the tornado. Wild symbols will then substitute for the active symbols. Tornado: Farm Escape Slots has a Storm Feature which is triggered at random when the reels start spinning, starting from the outermost positions of the reels. The storm will move to different directions on the reels while generating wild symbols until it moves outside the reel area.
So if you want to chase the realistic storms you can play Storm Quest and if you just want to have fun while spinning, you can opt for Tornado: Farm Escape slots at Magical Vegas.