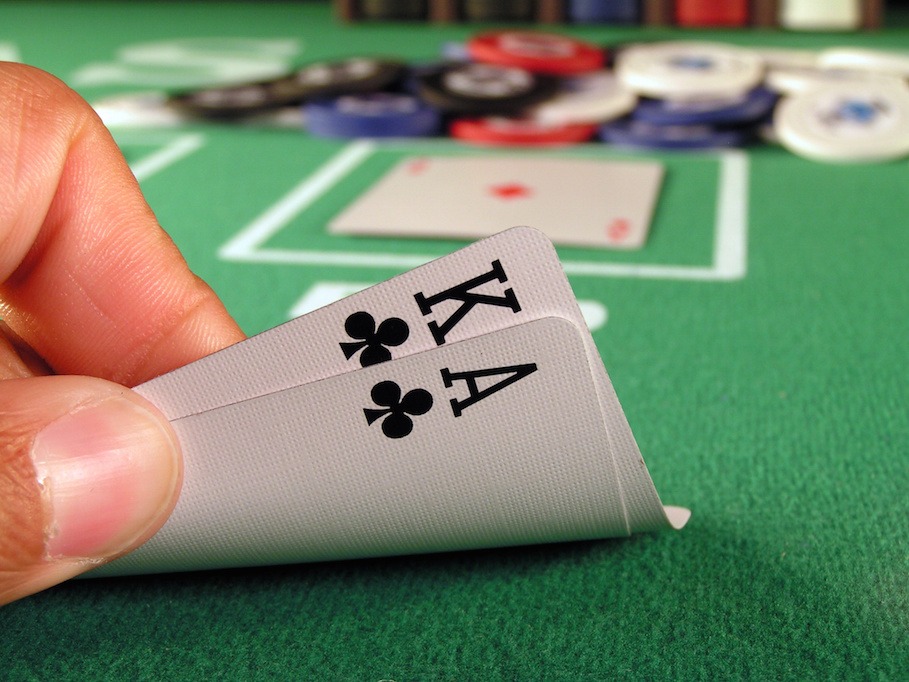 Sodapoppin' will probably not be a social media username that you are familiar with, unless of course you have subscribed to his YouTube channel. However, should you be blissfully unaware who he is but you have something of a passion for playing blackjack, then one of his latest videos is certainly worth watching.
Chance Morris is the young man behind the Sodapoppin alias, and to entertain and certainly amuse his YouTube and Social Media followers he recently filmed himself playing a single $5000 high stakes game of blackjack that is offered at an online casino site he regularly plays at.
Filming yourself playing online blackjack for real money with high stake amounts is of course a risky business, for if things do not go as you had planned, you do run the risk of becoming something of a laughing stock with your followers and subscribers.
Well the scene was set, and having made a deposit of a very large $5000 into the casino site, he then fired up his screen capture video editing suite and launched the live blackjack game. He ended up sitting at position number five on the table, which is as good a position as any we presume.
He then waits patiently for his initial two card hand to be dealt out and the first card he receives is an Ace, and you can hear the excitement in his voice as he then waits for the next card to be dealt out to his hand.
Alas, that second card turns out to be a five, meaning he is now faced with a 16 valued hand, and you can hear and see his reaction to being dealt out that card which should have you smiling if not laughing out loud.
When the dealer then turns his attention to Chance's hand he decides to hit that 16 valued hand, and as Lady Luck has obviously deserted him, he is then dealt out a Jack, once again young Chances' face and reaction to that card being dealt out is hilarious.
However, as the dealers up facing card is a 6 he is still in with a chance of doubling his money if the dealer manages to bust his hand by taking it over 21 in value, when he then deals out his remaining cards to his hand.
Once the other players have all made their respective playing and betting moves the time arrives when the dealer then has to service his hand, and as such he then proceeds to deal out a second card to his initial 6 card and that second card turns out to be another 6.
Faced with a 12 valued hand the dealer has no other choice but to draw another card to his hand, and the suspense in both Chances' voice and facial expression is one you really should see! Another card is then slowly pulled out of the deck and added to the dealers hand and that card turns out to be another 6.
At this point Chances' hand is a losing one and he can take the agony no longer, and gives out a huge scream, throws his headphones down onto the ground and runs wailing and screaming out of the room. That 666 dealers' devil hand proved to be a costly one for Sodapoppin and will be one he does not forget in a hurry.