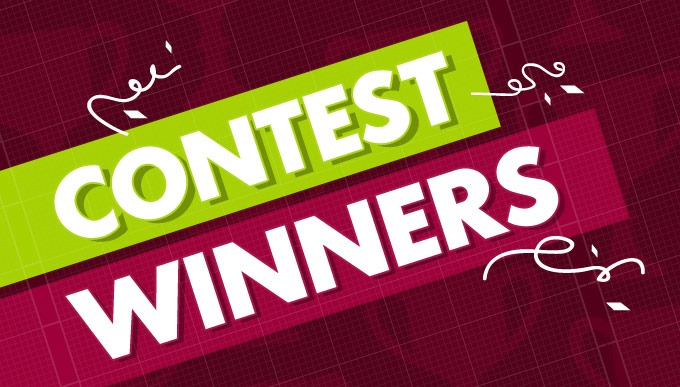 Let me start by thanking each one of you for the great support and involvement in our contests. The amount of entries submitted was incredible. Special shout out to all those in the community who have been active on social media. By sending good vibes and giving feedback, you have all made our contests a terrific experience.
Man, you guys sent a lot of entries our way. But in the end, there could be only a few winners. Do not worry if you did not win any of the prizes, few contests are still running and we have more coming up. Please note you must be 13 years or older to be in with a chance of winning some goodies. As always, you can enter the contest as many times as you want, but before you inevitably click away, just make sure you leaf through the rules real quick, would ya?
Back in February, we hosted a contest for Kindle Fire HDX 8.9. The lucky winner of that tablet giveaway was Shane J., from Salt Lake City, Utah.
We launched a number of contests in March as well. Glenn B., from Vancouver, Canada walked away with a latest copy of I, Zombie for Windows. Best of luck taking over the world, Zombie pal! A week later, we ran a contest to give away Project Spark for PC or Xbox One, and Jerry M., from Aurora, Illinois grabbed it with both hands. Good catch that! The same week we decided to wow our Xbox gaming friends with a free copy of Dying Light, and Sisun K., from Corpus Christi, Texas scooped it. Good luck slaying zombies after sundown buddy.
It had been a while since we ran a contest exclusively for Apple aficionados and we came up with a couple of giveaway contests in April. Annie H., from Atlantic City, New Jersey won an iPhone plus and Samantha B., from Santa Fe, New Mexico took home a brand new Apple watch.
In subsequent contests, Tom G., from New York City, New York grabbed a Playstation 4 Batman Arkham Knight Limited Edition console and Brock K., from Orlando, Florida hit the jackpot with a cool Kindle Voyage reader.
Steven D., from London, UK, the lucky winner of the first June contest, is sitting pretty with the brand new Macbook Gold. And, Rohit S., from Melbourne, Australia snared a rugged scout UAG iPhone 6 case that was up for grabs in the other contest in June.
Congratulations to all our contest winners! If you would like to feature on the winner's list next time, enter any or all of our free giveaway contests. Head down to our contest pages and see if there's something you don't want to miss. See what's in store for you!
The winners of all contests have been notified via email. If you are a winner and did not receive a mail from us, please let us know by emailing us at news at dailygame.net.