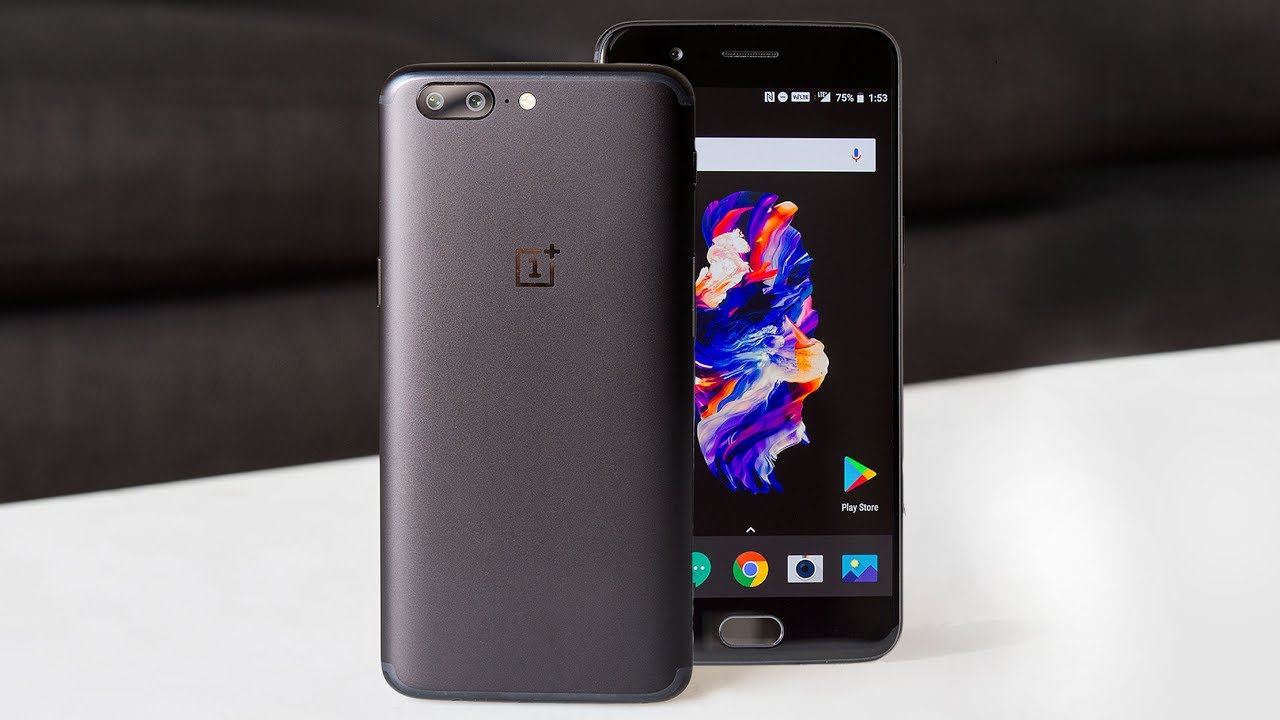 Do you dream of owning a high-end smartphone that costs more than $100? Then enter our contest to win your own unlocked OnePlus 5 smartphone that retails starting from $500. The OnePlus 5 is hailed as one of the best smartphones to own in 2018. It's not as expensive as the iPhone X, but it retails at mid-range prices most budget users can't afford. With this contest, you can win a brand new OnePlus 5 smartphone by January next year.
Entering our contest is easy. Simply fill out the form you see below and enter. You will win an unlocked smartphone that you can use in any country with any carrier.
OnePlus 5 is the latest release from the Chinese startup OnePlus. The company initially made budget-minded phones but has transitioned to high-end devices. The OnePlus 5 is a non-Apple smartphone that eerily resembled an Apple phone. It's not just a copycat, however. Professional testing has shown the OnePlus 5 to be speedier and perform better than some iPhones. Here are some of the cool features of OnePlus 5 to get excited over:
Fingerprint Support – Are you one of those people disappointed by Apple's transition from TouchID to FaceID? OnePlus 5 retains the much-beloved fingerprint security technology so you don't have to bother with scanning your face. It's as accurate as ever and just as convenient.
Highly Detailed Camera – The OnePlus 5 comes with a dual-lens camera, much like the iPhone X. The camera is boosted by 16 megapixels that allow users to shoot highly detailed photographs much like a proper DSLR.
Super Slim and Curvy Design – The OnePlus 5 stands out for its uniquely curvy design, which makes the overall phone slimmer. Even the display with a Gorilla Glass 5 screen is curvy. It's great for displaying 3D images. Also, the curvy design is very compact and neatly fits in the palm or a pocket.
Vivid Screen Colors – The OnePlus 5 display supports DCI-P3 color gamut, just like the iPhone 7 and Samsung Galaxy S8. The advantage is that you can see colors more vividly with less saturation and more accuracy. Shades are also displayed much better on this type of screens.
Latest Android Version – OnePlus 5 runs on Android Nougat, the latest version of the Android operating system. You can enjoy all the perks of Android Nougat with this smartphone seamlessly.
Multiple In-Built Sensors – The OnePlus 5 comes with a number of in-built sensors that enhance use. Users can benefit from an accelerometer, a gyro meter, aproximity sensor, and a compass.
GSM Carriers Supported – The OnePlus 5 smartphone works with all GSM carriers, regardless of where they are located in the world.
Rad New Colors – OnePlus 5 comes in three splendid new colors: Soft Gold, Midnight Black, and Slate Grey. All colors look very modern and make the exterior of the phone look very unique. The phone looks very incredible and very much like a high-end device.
Latest Snapdragon Processor – The OnePlus 5 has a Snapdragon 835 processor, one of the fastest on the market.
Bluetooth 5.0—Enjoy the latest Bluetooth technology that offers a better connection over distances.
The contest is open from December 1st to January 31st. So don't wait and hurry to get your hands on the newest OnePlus 5.