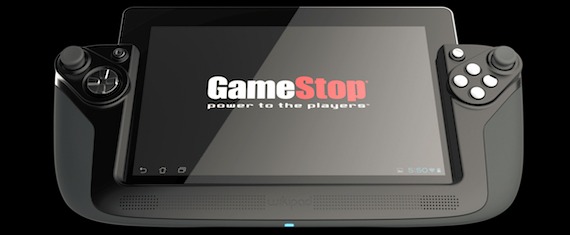 Just when you thought the tablet news was just for Amazon, Apple and the big OEMs focused on eBooks and apps, here's GameStop speaking up to announce to the world it plans to launch the Wikipad gaming tablet this Halloween. The wikipad is a 10-inch full Android tablet with an attached gamepad controller that allows you to play the Android-standard swipe-and-tap games but also full consoles titles via Gaikai, PlayStation Mobile and others.
Pre-orders for the Wikipad start today at GameStop. It is set to retail for $499.
Among the Wikipad's key specs, the most interesting are the attachable console-like gamepad controller, its 10.1-inch screen, its 1200 x 800 IPS LCD screen and the 1.45GHz NVIDIA Tegra 3 processor. Other speeds and feeds that you might want to know are that it's 8.6 mm thin, weighs less than 560 grams, has 1 GB of DDR2 RAM and has 16GB of storage with a microSD expansion slot.
A gaming tablet is only as good as its games, of course. Without those, it's just a tablet — and most people are going to choose between only one or two. So, the Wikipad's gaming partners are vital, and it seems to be on the right track. So far, the Wikipad will have confirmed titles from Gaikai, PlayStation Mobile, GameStop, Tegra Zone, Goolge +, and there are "many more software announcements coming up."
We hope to get our hands on the Wikipad in the near future and provide a hands-on update prior to or at the system's retail launch at GameStop. Until then, check out the official Wikipad website for more information.