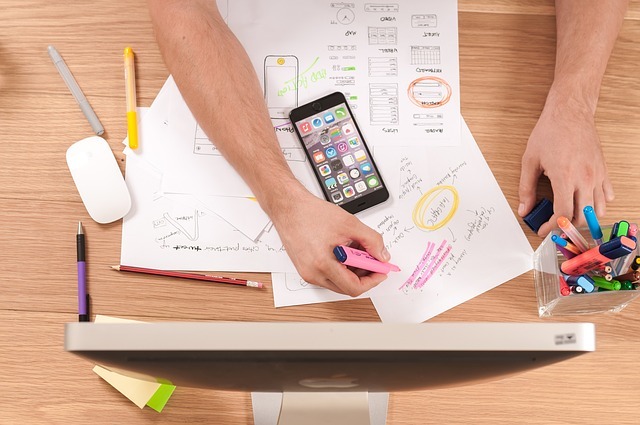 Reliable collaborative tool is invaluable when have own business and a team. Best solution to ensure great cooperation – using reliable assistant.
Benefits of reliable management tool
Every business requires strict management in order to be successful. Using service as Bitrix24 improves your productivity, makes your work more organized and keeps all important and business-related date safely stored at one place. With the help of this service employees can monitor and improve own productivity by creating to-do lists in the activity stream as well as making events and tasks for everyone's notice.
Bitrix24 service will be invaluable for any manager who deals with tons of information, hundreds of people, contractors and has to create own database to store emails, invoices, contact details regarding every contact. In this case anyone will appreciate small business CRM solution that will make any manager's life much easier.
What exactly Bitrix24 offers to its client? Here are few examples of what this service is capable of doing:
Provide and maintain communication among project members;
Upload, distribute, store documents, presentations, videos among employees, organizations;
Share pictures;
Monitor tasks status, and any more.
Managing tasks
A lot of attention is dedicated to monitoring tasks in order to improve overall productivity. Bitrix24 introduces impressive organizational features that allow to enhance efficiency of every employee as well as of the group.
If your company deals with projects you know that the whole group of specialists is engaged in operational process, therefore, Bitrix24 allows access to all files, discussions and other related documents to every group member. Everyone has a chance to monitor the time spent on every task as they are integrated into one calendar. Every working project can be created in the Extranet enabling partners and clients to participate in the process.
Current tasks can be monitored in a Gantt chart along with indication of responsible manager, status, indication of the deadline. Another useful project management tool provided by Bitrix24 is task dependencies. By means of this service allows forming logical relationships between tasks. After you have created a dependency – changing one task will automatically modify dates for other, dependable task.
Task counter feature allows responsible managers keeping track of assignments that require additional attention in case of any problems as overdue, no deadline indicated. This option makes supervisors' job easier as statuses of departments' and individual employees' tasks are closely monitored by Bitrix24 service.
Working with documents
With Bitrix24 it is so easy to upload, store and share business related documentation with employees.Service has three Drives to meet all clients' requirements: My Drive is a personal space to which no one has access. Group Drive has files uploaded inside a work group, and Company Drive contains documents that are available to all staff members. One of the best features document management section has is a change log. Now, when anyone uploads latest version of any file the previous one is saved and can be restored at any time. It is also possible to see who and when uploaded new document as well as "lock" it, preventing others from editing. Moreover, employees can upload documents from their personal Dropbox, Google Drive, OneDrive accounts or create and edit spreadsheets and presentations in web browser and later add them to a task in the Activity Stream.
Possibilities are endless when you have reliable project management tool by your side.