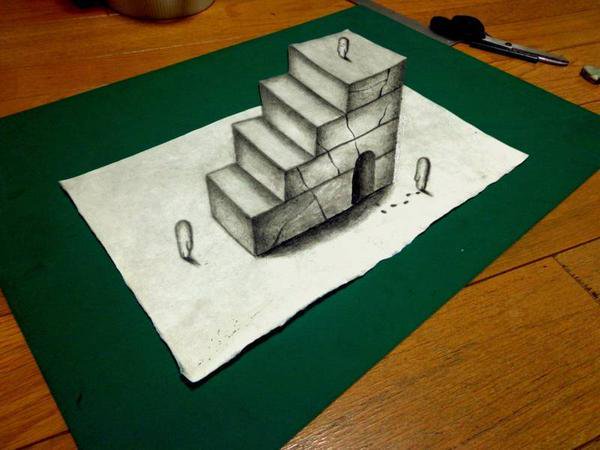 Different people learn in different ways and when it comes to parents, understanding their child's learning style could help them support them in their school work. For instance, for some children, drawing can significantly enhance their studying, which is called visual learning. They can be good at drawing, sketching, painting, graphing as well as creating three dimensional representations.
Visual learning can then be a way way for such children to get a better picture and a better understanding of concepts. For such kids, drawing is a part of learning and it actually makes the learning so much easier, more fun as well as more efficient. Listed below are some of the different ways drawing could help visual learners to study thus retaining a lot more information.
Expression– Kids do not have all the extensive vocabularies that adults tend to have, which means they usually find it more difficult to express themselves in thoughts and ideas and more so during stressful times. Drawing helps them come up with these expressions a lot easily.
Visualization– Drawing helps people visualize their learning. When it comes to kids, they can easily draw their lessons if it helps them to visualize the concept, the timeline, the event or even the people. For some children, a picture really does translate to a thousand words.
Math– In math, drawing easily helps the children learn shapes, patterns as well as angles. This could assist them in showing relationships, contrasts, comparisons as well as measurements. This makes learning a step-by-step process that is actually manageable, like long division.
Science– Drawing could help children in biology, physics, and astronomy and chemistry labs. Drawing helps them understand better to process and organize their knowledge. A parent could quiz their kid by asking them to illustrate what they learned about in their science labs, which will help them retain that knowledge.
History- Kids adore drawing battles, struggle, royalty, historical figures as well as scenes that help them spark their imagination. Once they combine words with pictures, it helps the history take roots in their young minds.
Reading– Kids require some help while they are reading long chapters. If kids draw the characters of the people they are reading about, as they read or discuss the books, they can visualize the characters doing the different things and it will help them understand a lot better. With drawings, they are a lot less likely to forget what they read as well.
Writing– Using drawings, youngsters can easily map out the ideas they have, visualize the characters, imagine the settings and create interesting plots. This way, they are able to spark their imagination, expand their vocabulary as well as trigger insights.
Art- Of course, regardless of whether they choose to paint, fold origami, doodle or sculpt, drawing will be the very first organization step. A parent could try asking their child about project planning by telling them to sketch designs for art projects before they get to the final piece.
Taking notes– Drawings normally bring organization to notes, it helps one to provide structure to the information and it allows the visual learners see what they are actually writing about. This makes the ephemeral concrete.
Research– This is more so for older kids who research different topics, either from their school work or for their own personal interests. When they supplement their notes with graphs, charts and drawings, it helps them to make sense of all that complicated information as well as come to reasonable conclusions.
How do you see the presence of visual expression in your brand, in your life? We would love to hear your thoughts on this topic ! Graphs and charts are now surprise in business presentation but how important are they really for deep learning and research on a personal level?