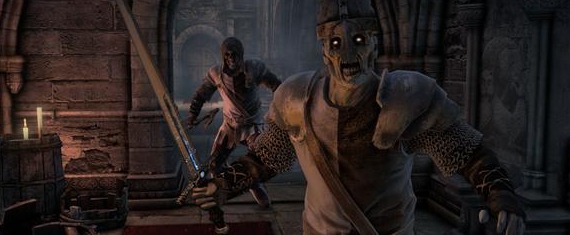 Techland, the developers for Dead Island and Call of Juarez, today announced their next big game is a co-cop slasher for Xbox 360, PS3 and PC called Hellraid. According to the developers, Hellraid features a story-driven hack-and-slash single-player campaign as well as a multiplayer mode "full of intense 'coopetition' [in which players] destroy the denizens of hell and compete with friends for points and rewards."
Hellraid was previously known by the codename "Project Hell."
The first-person co-op slasher offers two games in one: a single-player, story-driven campaign of hack & slash action; plus a unique, co-operative multiplayer mode that pits four players against the denizens of hell – and each other – in a battle for points and rewards. There's also a cool Game Master system that makes each game a different experience, placing loot and enemies while generating random online challenges.
In Hellraid, the armies of Hell have brought pain and destruction to the realm of humanity, and only a select few have the fighting skills necessary to confront the devilish monstrosities. Combining elements of hack & slash RPGs, first-person shooters and online multiplayer games, Hellraid has a combat system that uses melee, ranged and magical weapons.
Hellraid is slated to release later this year on PC, Xbox 360 and PlayStation 3.