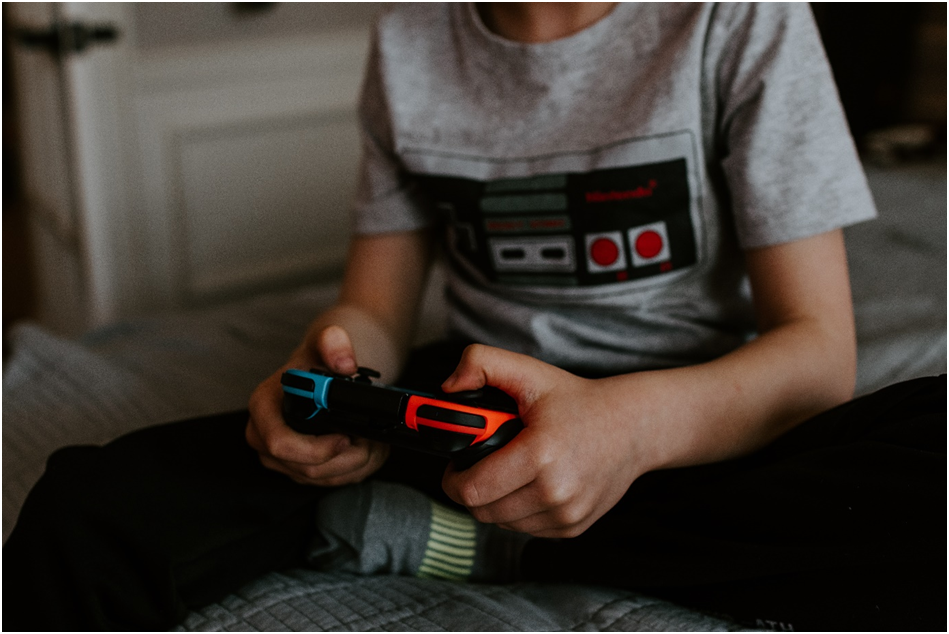 Movie tie-in games have a storied reputation for being mostly unplayable. Every so often, though, a fun adaptation comes out to prove that Hollywood and gaming can be a good match. And the same is true of TV series. While several games fail to recapture the magic of their televised counterparts, some titles bring a whole new level of immersion to gamers with a passion for the television medium. So, let's check out some top games based on TV shows.
Star Trek: Bridge Commander
Have you ever wanted to go where no man has gone before? If you're a Star Trek fan, this quote alone is enough to send shivers down your spine. And countless video games are exploring the lore of one of the most famous sci-fi TV shows ever.
Released in 2002, Star Trek: Bridge Commander is a space simulation game with more than enough combat to keep you on the edge of your seat. With cleverly implemented tactical space combat mechanics and an intriguing storyline, this vintage PC title does a superb job of translating the franchise into the gaming medium.
If you're not much of a retro gamer, modern entries have honored the series as well. Purchasable on https://store.steampowered.com/, Star Trek: Bridge Crew is a VR title allowing multiple players to cooperate in manning a starship's bridge. The 2018 strategy game Star Trek Fleet Command is also available on mobile devices.
South Park: The Fractured But Whole
This role-playing game may have a title you'll be slightly uncomfortable pronouncing at the store's cashier, but what else to expect from the most tongue-in-cheek animated sitcom around? A sequel to 2014's The Stick of Truth, South Park: The Fractured But Whole puts you in the shoes of a New Kid joining Cartman, Kyle, Kenny, and Stan in an RPG adventure.
Long story short, you're in for a wild ride as you and your irreverent friends set out to create a superhero media franchise. But as your gang argues over whose character will get a Netflix series or a film, you eventually split into two rival factions.
So, get ready to explore the crime-ridden underbelly of South Park and battle the forces of evil alongside your fellow superhero wannabes. A hilarious immersion into the show's universe, this game feels like watching a South Park episode – only this time, you're in control.
Doctor Who: The Lonely Assassins
Doctor Who has been delighting sci-fi fans for decades and counting. Die-hard fans of the iconic British show can even check https://www.doctorwho.tv/ to get updated on the franchise's latest news.
From films to spin-offs, the Doctor has long spanned multiple mediums. But most of the Doctor's incursions into the gaming territory proved downright atrocious, except for a few gems like Doctor Who: The Lonely Assassins.
Launched on Steam in 2021, this found footage mystery game expanding upon the "Blink" episode has you solve cryptic puzzles on the phone to unveil the darkest secrets of the Wester Drumlins manor. Expect to meet some familiar faces along your investigation, such as Petronella Osgood and Larry Nightingale.
Desperate Housewives: The Game
Desperate Housewives seems like a strange pick for a game adaptation. Surprisingly enough, Desperate Housewives: The Game is unironically good. This life sim builds upon familiar gameplay elements to avid The Sims players, only with a story-driven focus sprinkled on top.
This prequel to the TV show gets you to create a fully customizable new resident of Wisteria Lane. Predictably, drama unfolds in no time, and you get yourself tangled up in a murder case, leading you to collect clues and gather gossip to clear up the lies that plague your newfound home. Fun minigames also await, including gardening and playing poker.
Of course, these limited options aren't enough to satisfy gamers with a knack for tabletop games. Thankfully, platforms like https://casinobonusca.com/ feature reviews of curated online casinos. Gamers can easily pick safe and reputable websites to start playing with just a click. Prospective gamblers may sort through hundreds of profitable bonuses thanks to advanced filters. And regular updates keep casino offers fresh and relevant, from new casinos' welcome packages to free spins and first deposit bonuses.
Like movie tie-in titles, video games drawing inspiration from TV shows can sometimes be shallow cash grabs. But the games listed above stand out for both their engaging gameplay and reverence toward their source material. So, what if you switched the TV controller for a gamepad?