As video game developers continue to pursue different ways to simultaneously make money and entertain players, they frequently blur the line between fantasy and reality. However, players happy with those blurred lines may find themselves at odds with the law. Such is the case with Grand Theft Auto Online's recently-opened casino, where players can gamble real money for a chance at bathing in virtual cash.
Gambling in Grand Theft Auto Online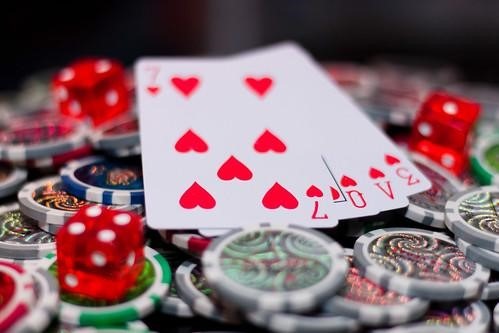 For years, the Diamond Casino and Resort was inaccessible to Grand Theft Auto Online players, taunting them with an "Opening Soon" banner. But developer Rockstar has finally opened the casino and GTA players are now being rewarded for their patience, and milked for all they're worth. While players can use in-game money to buy chips at the casino, those chips cost real-world money. Lucky players that win at blackjack, poker, roulette, slot machines, or even horse racing, can earn the GTA dollars back, but not their real-world money.
GTA and the Video Game Gambling Controversy
Grand Theft Auto Online is certainly not the first video game to introduce gambling mechanics. Other popular online games like Red Dead Online involve in-game gambling, and many argue that the loot box mechanics in games like Star Wars Battlefront 2 are gambling. The main problem with GTA Online's gambling is that it allows players to spend real money instead of only in-game money. Because of this, the fantasy money has a real-world monetary value, which means that many interpret players' interactions in the casino as a realistic gambling simulation akin to participating in online casinos. There are a large number of these online, but their very nature may be offputting to people who like the risks associated with gambling on casino games, but don't wish to play at proper casinos. GTA offers the perfect solution: it's not really a casino, but you can gamble. 
Banning GTA
Since participating in the Diamond Casino and Resort can involve spending real money, many governments classify it as gambling, and a large number of countries have banned gambling in the casino. Here's a list of countries where gambling at the Diamond Casino is banned:
Afghanistan
Algeria
American Samoa
Argentina
Azerbaijan
Bahamas
Bhutan
Bosnia and Herzegovina
Belarus
Brunei
Cambodia
Cayman Islands
China
Cuba
Cyprus
Czech Republic
Ecuador
Greece
Iceland
Indonesia
Iran
Iraq
Israel
Jordan
Kuwait
Lebanon
Libya
Liechtenstein
Luxembourg
Maldives
Mali
Mauritania
Malta
Malaysia
North Korea
Oman
Pakistan
Paraguay
Peru
Poland
Portugal
Qatar
Saudi Arabia
Somalia
South Africa
South Korea
Sri Lanka
Sudan
Syria
Taiwan
Thailand
Tuvalu
United Arab Emirates
Vietnam
Venezuela
As the gray area widens where the virtual world and real-world law meet, nations may have to reinterpret the interaction between fantasy and reality. But for now, many players in Grand Theft Auto Online will be happy to spend real cash in the virtual setting, even if they go broke both in the game and in real life.