Zombies are one of my favorites to have a story based around. The rising of the undead, their slow deliberate crawl, their hunger from brains – sounds like me. So, I thought to share some of my favorite zombie games with you guys.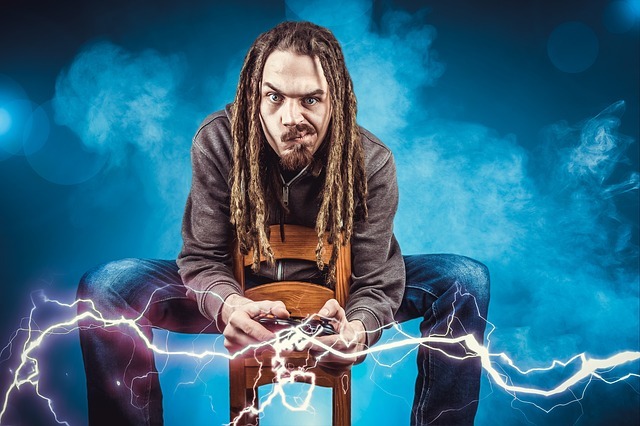 1. Plants vs. Zombies
I couldn't start my list without a mention of the classic Plants vs. Zombies. This game created by PopCap Games has to have been one of the first zombie-based games we all played.
The animation of colorful plants protecting your garden from zombies would feel soothing in the beginning and as the levels progressed, the intensity had us on the edge of our seats. It isn't complex or anything highly impressive when you think about it, still it is addictive and trying to protect your garden from fast approaching not-so-scary-zombies with various plant-based protectors has a different charm to it.
Available on: PC and Mobile
2. The Walking Dead: Season One
This franchise is dead in the center of storytelling, the story is what makes the game move forward. The Walking Dead: Season One by Telltale Games' follows an episodic format. It splits the impressive narrative into five chunks, each more consequential and revealing than the last, beginning with the breathtaking adventure of Lee and Clementine.
Available on: PS4, Xbox One, PC, mobile, and numerous legacy consoles
3. Red Dead Redemption: Undead Nightmare
Rockstar is one of the most popular game developers out there. At least, I have enjoyed most of what they have put out. It began as a serious open-world game known as Red Dead Redemption. Then the expansion came out – Red Dead Redemption: Undead Nightmare – that turned this western world game into a zombie apocalypse and to me, it was one of the most exciting expansions ever.
Available on: PS3, Xbox 360, and Xbox One through backwards compatibility
4. Call of Duty: Black Ops 3
Call of Duty: Black Ops 3 will have you work horde-style mode. The game tasks players with eliminating waves of zombies while repairing structures, gaining access to new areas, and unlocking new weapons and gear. There's so much more to it than just slaying the zombies.
Available on: PS4, Xbox One, and PC
5. Resident Evil 2
One of the most recent games released by Capcom, Resident Evil 2 quickly became one of my friends' favorite. I am yet to play it, but I have watched him play and boy, is it one of the greatest survival horror games (in both of our opinions).
The ravenous zombies make it so much worth your while, I will be starting it soon, so, I would love to know if anyone of you would like to know some tips if you have any.
Available on: PS4, Xbox One, and PC