As gaming systems go, the Nintendo Switch is as straightforward as it gets. While it's true just about anyone can get started on the Switch with minimal difficulties, everyone could stand to learn a little bit more about this user-friendly console. Whether you're a veteran Nintendo fan or a brand new player, here are five quick tips about the Switch.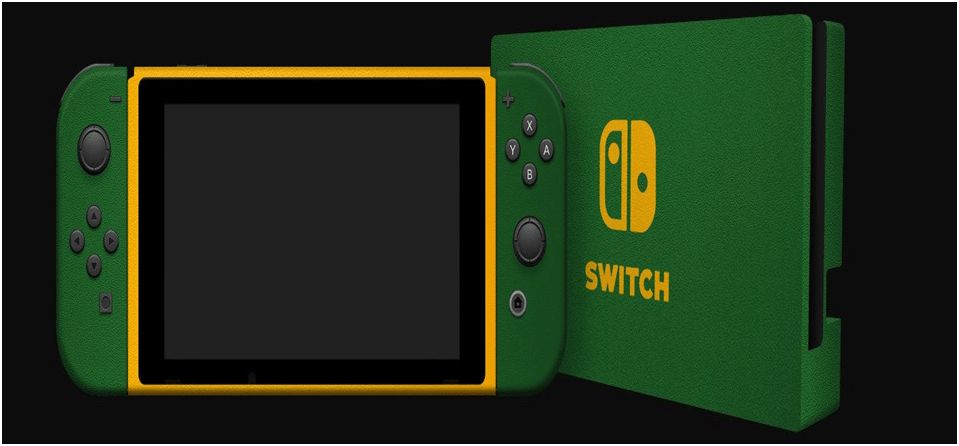 1. Make use of multiple profiles
Many of the Switch's biggest games offer only one save file. This can be a challenge for a multi-player household using the same console. It's all too easy for new players to overwrite all of the progress you've made in Hyrule.
Whether you're playing the family Switch or you just like keeping multiple files, you can get around this issue by taking advantage of multiple profile or user accounts. There's no limit on how many you make.When you're ready to make a new file, simply make a new profile. It's as easy as selecting the plus button when you're in your normal home screen.
2. Get a Micro SD card
The Switch has a surprisingly small internal hard drive. At 32 GB, it rivals that of the iPhone X. When you're playing expansive games like Dragon Quest Heroes (a title that takes up all 32 gigs), you'll need to outsource some of this storage to a Micro SD card. A 64 GB card should suffice the average gamer, and it's not too expensive. Gamespot has a helpful guide for purchasing your first Micro SD if you aren't sure what to look for in this added storage.
3. Stick with 3M vinyl decals
The world of decals is a fun way of customizing your Switch experience, but not all of these accessories are made with your Switch in mind. Due to the unique composition of the console, controllers, and dock, the average adhesive damages these surfaces when you remove or replace a decal. Only those made from 3M vinyl, like the ones offered by dbrand, avoid this issue. The adhesive these decals use is 100% safe for the Switch. Also known as skins, they leave behind absolutely zero residue or damage to the console, controller, or dock. Nintendo Switch Pro Controller skins from dbrand also come in their signature true colors and premium textures. This selection gives you the option of personalizing a Switch skin to look cool in Hyrule green, Mario red and blue, or exclusive carbon fiber skins.
4. Enable parental controls
If you're a parent worried about how long your child is on the Switch, Nintendo's parental controls can help you limit their screen time — even if you aren't in the house. You just have to get the Nintendo Switch Parental Controls app for your phone. Once you sync your app to the console, you'll be able to set the play time by profile or by the console entirely.
You can also control the type of content your children view while playing the Switch. No need for an app, you can adjust these settings straight from the console. Go to the System Settings to find the Parental Control Settings. Once there, you'll have the option of restricting gameplay by age or by levels (young child, child, and teen), so they can't play mature games. There are also more complex options that limit other features within the Switch, like your kids' ability to communicate with other players or purchase games from the Nintendo eShop.
5. Unlock different regions
In the olden days, consoles were locked by regions. Only those systems sold in North America could play the North American releases, and only those systems sold in Japan could play Japanese games. Any die-hard fans who wanted to taste how the other side played would have to purchase a special, region-specific console to unlock these location-specific games.
Things have changed a lot since those dark days. While Netflix will still ban your IP from watching another country's catalogue, Nintendo isn't so picky. They've made it possible to access previously region-specific games. You just have to go through Settings to System. There, you'll find a Region option where you can toggle from North America to Japanese games.
They may be quick and simple, but these tips are a great way to enhance your Switch experience. For a console that's as delightful as the Switch, it doesn't need much to be the best. Take a few minutes to see how these suggestions can optimize your gaming. You can thank us later.