There are many reasons to purchase a laptop however when you think of gaming, most folks raise an eyebrow at the suggestion of getting rid of the large desktop computer for a gaming laptop. They have several reasons for this, and one of the biggest reasons is that a desktop can be modified with ease while laptops are harder to add things to. The good news is with the costs of making laptops going down and the functionality of the smaller parts increasing, there's never been a better time for gaming laptops than today.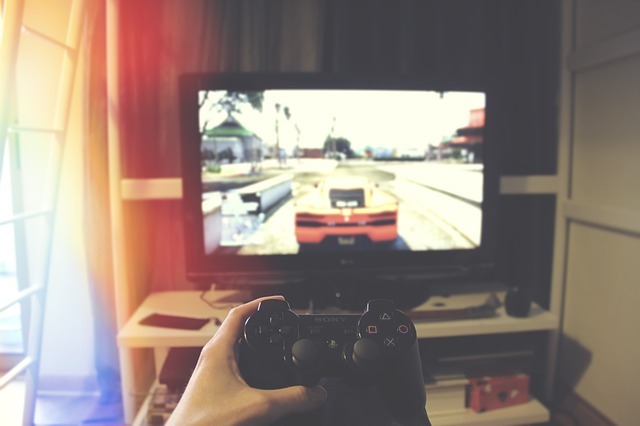 For some folks, there are very practical reasons to choose a gaming laptop or gaming desktop – people who love to build their own systems will prefer the desktop while those who don't have as much space find themselves enjoying the flexibility provided by the laptops. There are several reasons why a gaming laptop is a superior choice though. Taking nothing away from gaming desktops, there are several reasons why gaming laptops deliver top results for the most serious of gamers.
These Laptops Are Really Fast
Gaming laptops are designed to be efficient. Because the component parts are smaller, they must work more harmoniously. Gaming laptops are designed for the purpose to making gaming easy, so GPUs are some of the best in the world and you don't have to worry about the same lags that you would with desktops.
Performance at a Different Level
One of the best things about gaming laptops is how well they perform. The size again makes the difference as technology must adapt to the tight quarters. This is done in a variety of ways, and incredibly fast processors are just one way this gap is closed. Another is solid state hard drives. They cut the loading time drastically.
Take Your Gaming Laptop Wherever You Wish to Go
The reason why folks love laptops is you can take them wherever you want to go. Your gaming laptop isn't chained to your desk, instead it can go with you to a coffee shop or the park. You can take your gaming system to a friend's house and have some awesome parties where you spend the evenings gaming. The portability of gaming laptops is perhaps their most prominent feature. There is no hauling a giant tower, keyboard, mouse, and monitor. Just put your gaming laptop in a bag and go.
Lots of Quality in a Small Package
A gaming laptop is portable because of its size, but there's more about the size that should be said. The first is there's no wasted space with a gaming laptop. The parts must fit properly and function well. With everything inside a small piece of polycarbonate sheet plastic, you actually get a more responsive unit. While most folks won't be able to distinguish the speed, it is faster to type of a laptop than it is a desktop, for example.
Change Out Parts When You Need To
The advantage desktops have long had on gaming laptops is the ability to switch out parts when parts are past their sell-by date. Gaming laptops are designed to have parts swapped out when needed. This was something very important for gamers, and the manufacturers of gaming laptops worked hard to make it easy for gamers to be able to customize their laptop as they would like. An example of this working out would be changing a hard drive for a solid-state drive.
Find the Best Parts with Little Hassle
In terms of getting great parts, there is much on the market for gamers to sift through. The good news is with miniaturization along with advances in technology means you get equally good – or in many cases
better – parts that you would get with a desktop system.
Get a Great Design for Your Gaming Laptop
One of the things that made gaming laptops so cool was how the gaming desktop would have these awesome looking towers. Whether using neon lights or just having a really interesting shape, these towers were a big part of preserving the desktop. Laptop manufacturers noticed this and made sure that their gaming laptops were just as edgy and cool. Today you can get a gaming laptop that best reflects your personality while providing great performance.
Big Sound from Small Speakers
It used to be that laptops were known for tinny sound because the speakers were afterthoughts. Gaming laptops feature speakers that provide surround sound and get a proper sound profile, so you will feel immersed in whatever world you are spending time in. With many top brands getting into the computer sound game, you can get a gaming laptop with some utterly mind-blowing speakers. The other great advantage of gaming laptops is being able to plug in headphones when the people around you need you to keep it down. Bluetooth also allows you to have some great headphones connected right to your gaming laptop.
The Right Pricing
A desktop system that you fully customize can run a couple thousand dollars, so while gaming laptops are more expensive than regular laptops, they represent tremendous value. Getting a gaming laptop means you are essentially getting everything you need – and everything that you would buy for a customized desktop. There may be variance between some brands and components, but the reality is gaming laptops are tremendous value.
Conclusion
Laptops have come a long way in the last decade, especially in terms of gaming. What were once gaming wastelands are now devices that compete favorably against their desktop brethren. When you look at all the different things you get in a gaming laptop, it is easy to see why the choice to purchase one of these devices is a very wise decision. From being portable all the way to having great technology that allows for individuals to get a longer life out of their gaming computer, these laptops have shifted the landscape. There are many great gaming laptops that are available through a variety of retailers, so ditch the desktop and enjoy the convenience of a gaming laptop today.