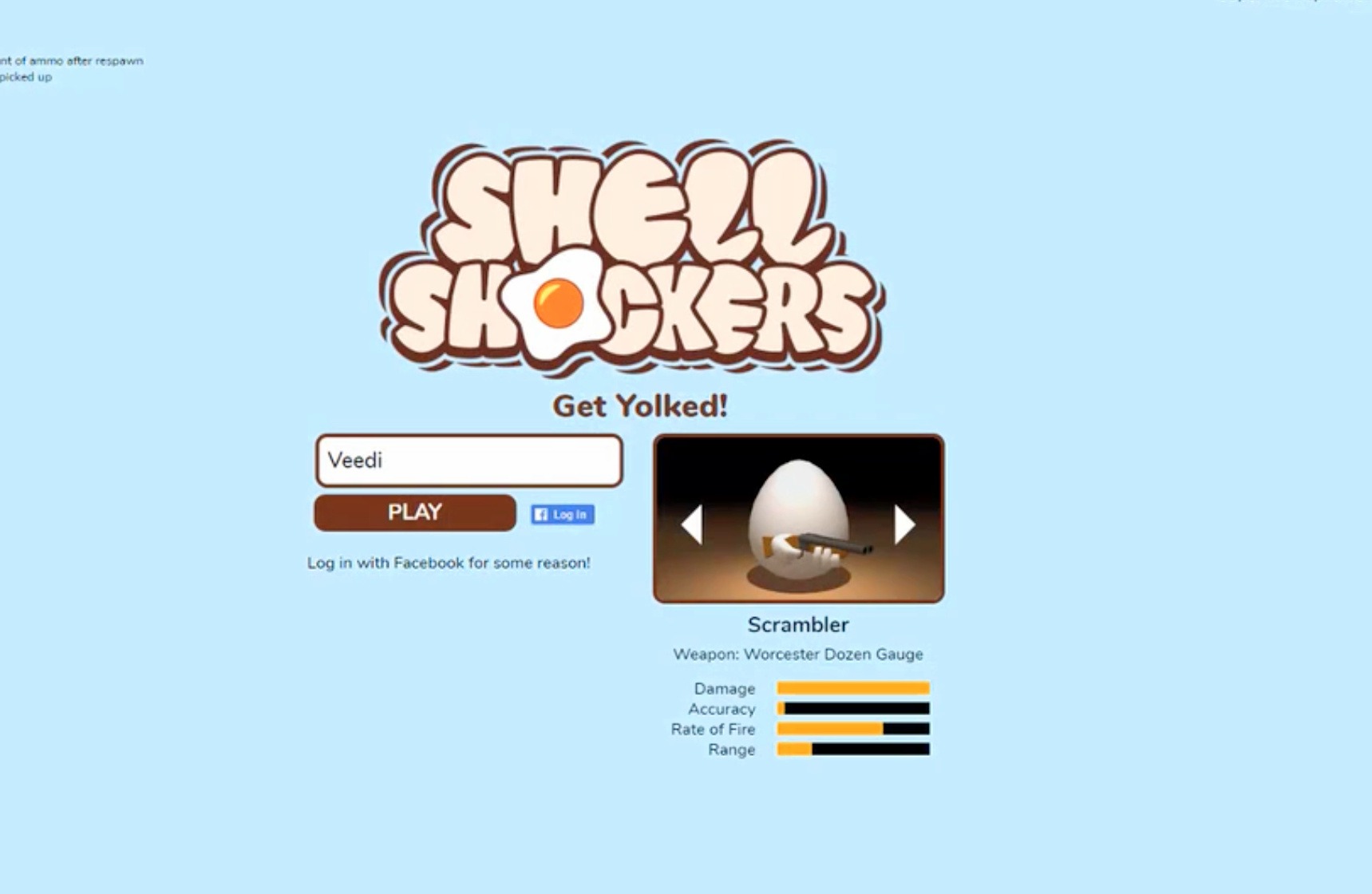 Fun, addictive, and oh-so eggy, Shell Shockers is a first-person shooter game…but person is used lightly. You're an egg. One of many in this scrambled multi-player universe. And your job is to whip up trouble with your weapon of choice. Blow your opponents to kingdom come with blasters that shatter their shells and make them question coming back for seconds.
What is the Gist of Shell Shockers Gameplay?
When you dive into the yolk of Shell Shockers gameplay, it's simple. Kill or be killed. Sure, there are hundreds of egg puns hanging around, but this game, in essence, is a battlefield of flying grenades, heavy machine guns, snipers, powerful shotguns, or close-range handguns. You are in a war zone, albeit an eggy one.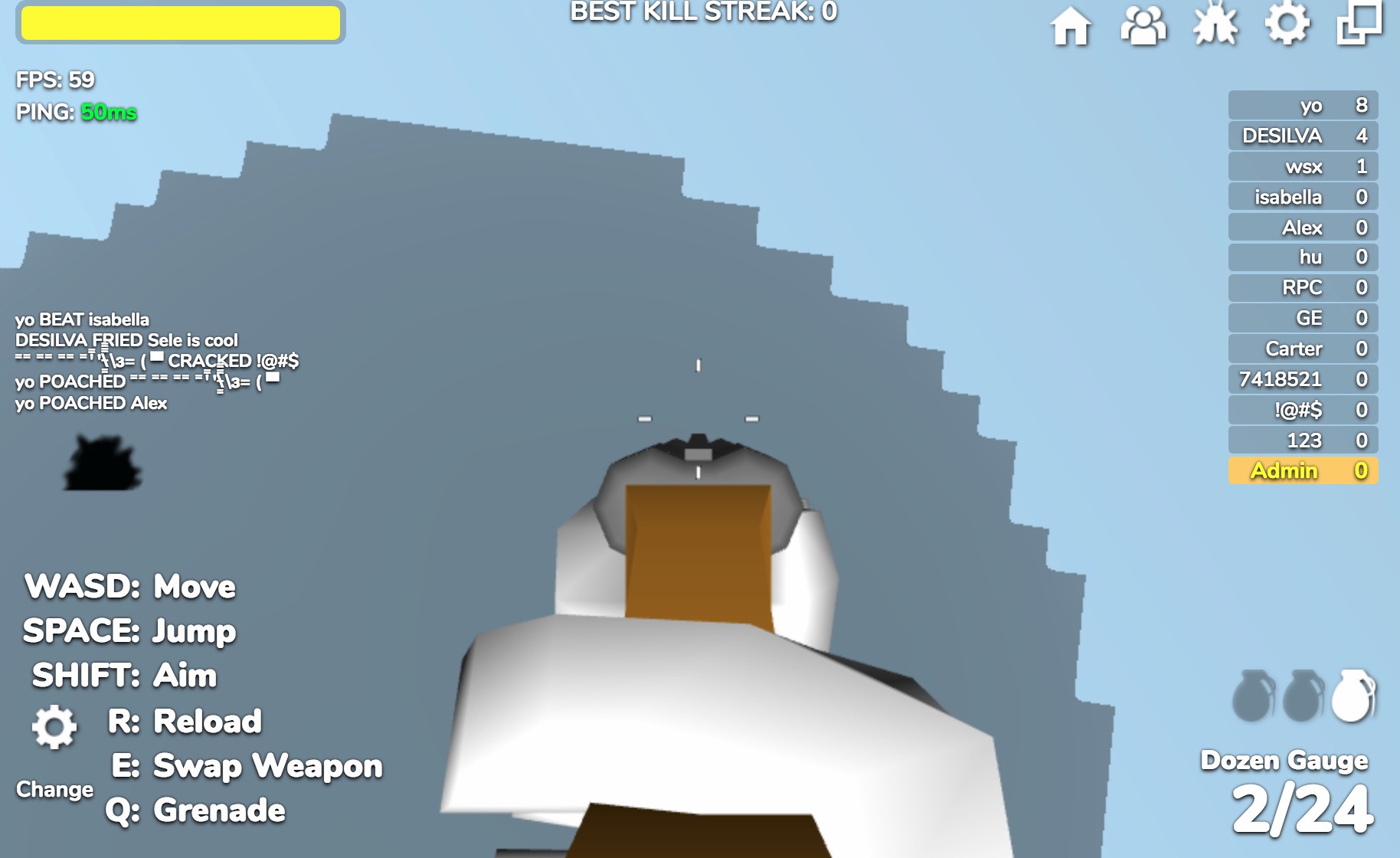 The controls are simple for optimum gameplay, so all ages are free to shoot some shells at their leisure. The rundown for controls are as follows: You can use your WASD keys to move forwards, backwards, and side to side. Use the spacebar to jump over obstacles or dodge opponents, the letter E changes your weapons, and the right mouse button shoots when lock onto a target. It might take a minute to master the controls and shoot at the same time, but you'll get there with practice.
Eggs on the Battlefield…Ha! How Dangerous Could They Be?
At first, players might underestimate the skill that goes into playing Shell Shockers. However, those armed eggs can be pretty dangerous, especially when a skilled gamer is behind the keyboard.
One of the best parts about this game are the egg puns. At the beginning of a game, you can pick your character. And, while all characters look the same in their white shells, each one carries a different weapon, boasts different skills and abilities, and has a "punny" name.
For instance, the Free Ranger is decked out with a high-powered CSG-1 with a low fire rate but good range and keen accuracy. Whereas, the Scrambler totes around a Dozen Gauge shotgun, but he makes up for lack of accuracy and range with a high fire rate and damage control.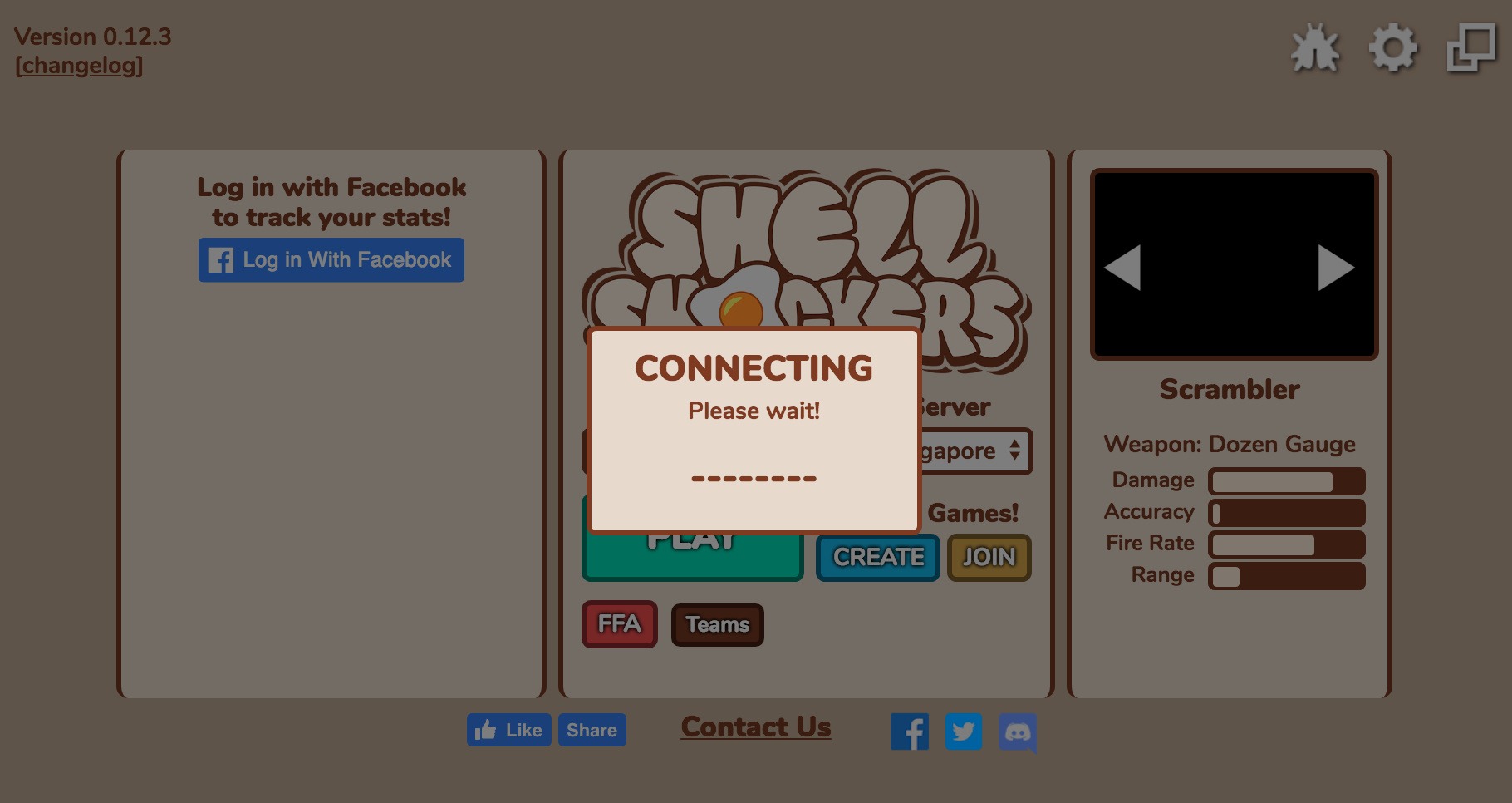 There are numerous platforms floating around throughout the game, some with extra ammo for the taking. Hop onto a platform and snag those weapon extras but watch your back for snipers. The cool thing about the in-game ammo is it's egg-shaped in cartons to keep up with the overall theme and fun of the game.
Are There Any Downsides to Playing This Game?
Shell Shockers is a popular web game that's simple in both design and graphics, but cool in concept and gameplay. That said, there are instances where you might experience lag from dozens of people playing at the same time. However, this usually clears up after a few rounds, as your computer works up the nerve to keep up with the high demands of your high-powered rounds.
Other downsides? None that we can think of. You might get a little addicted to this game, but we would hardly call that a downside.
Some players might even lose their patience once or twice, because shells are flying everywhere. Lots of the gamers you're pitted against consider themselves Shell Shockers pros, so it takes a little time to get to their egg-blasting levels. Just keep your cool, practice lots, and blow your shell-shocking adversaries to smithereens.
If you notice a major downside, then feel free to report it. There's a bug report button on the top-right of your screen. Fill out a brief complaint, explain the issue, and send it to be examined and fixed by the game experts. Easy-peasy.
Where Can You Play Shell Shockers?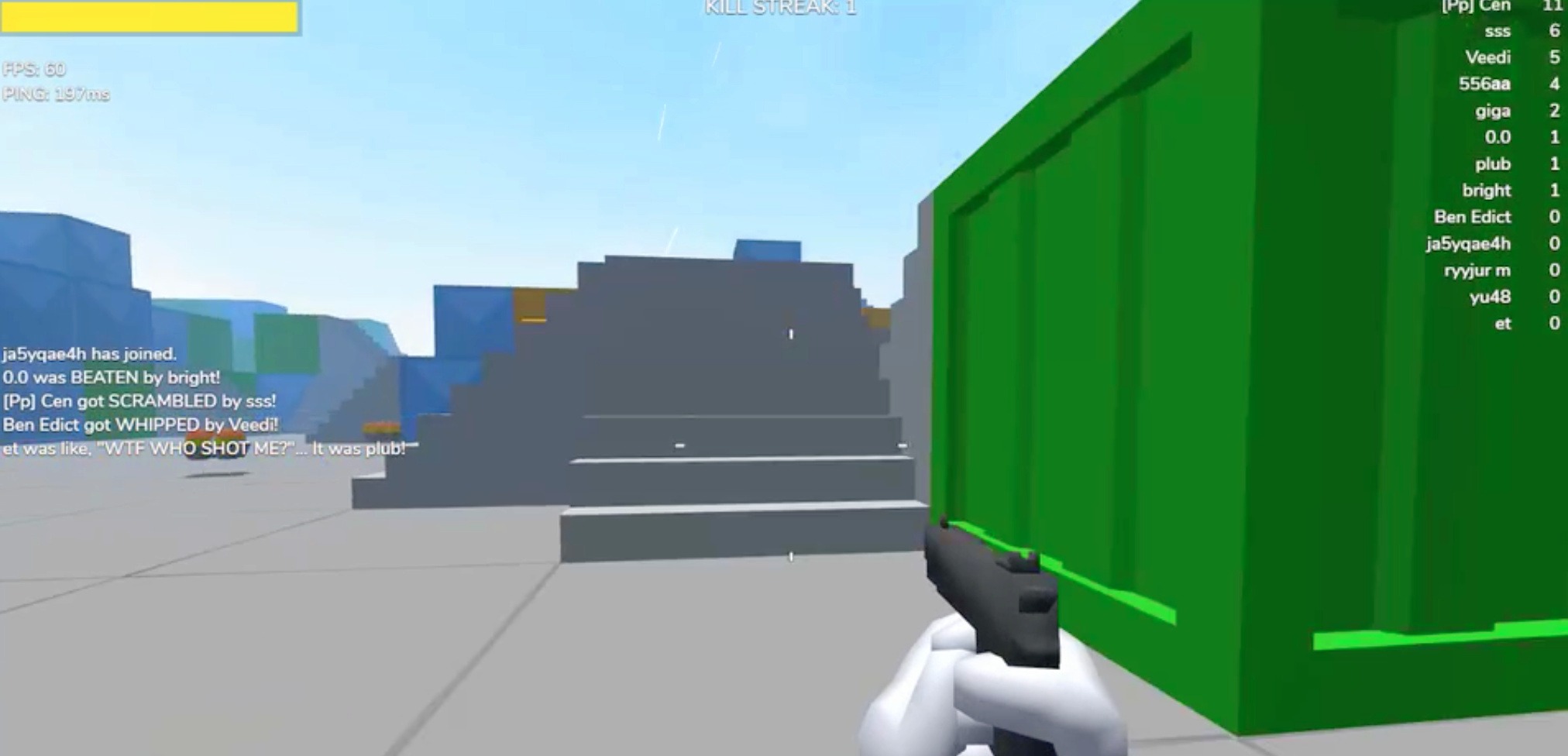 While there are several platforms where you could play Shell Shockers, Poki is one of the best. This game site is smooth, secure, and safe, offering a seamless gaming experience that puts you in the action in a hurry. Plus, if you ever get bored of scrambled, poached, cracked, and whipped eggy-weggs, you could always peruse their extensive collection of other games.
Get Eggs-tra Competitive with Your Friends!
When you play Shell Shockers, you go live in the gaming multi-verse via the interwebs. In other words, you are actually playing with other real people from anywhere in the world. You can create private games to play with a select group. Or, let the system toss your egg in wherever it fits to play with random gamers.
If you want to challenge your friends, log into Shell Shockers via Facebook and send invites to your competitors. There are three ways to play. You can play directly with them, beating their eggs with your highest score and best firepower. Or, you could play separately, then compare your high scores afterwards for bragging rights. If you would prefer to play nice, you could even pick the teams option and take out worldwide gamers together.