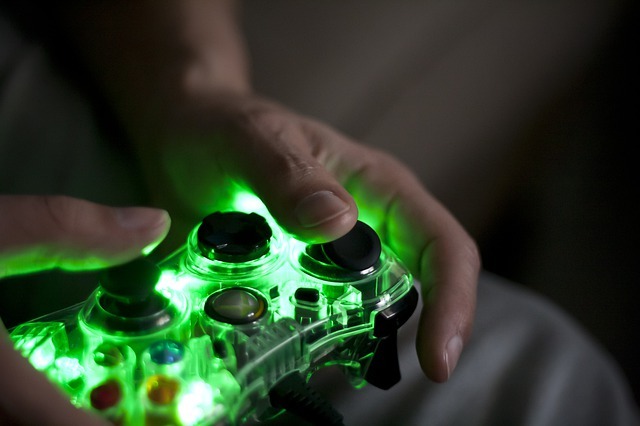 Rockstar Games brings you a revolution in gaming, GTA-V. The first-ever game with multiple character operations simultaneously, in a third-person and first-person perspective. As Grand Theft Auto(GTA) goes, this is an open world game, based on free roam. The graphics, detailing, character build up, story arc and a million modes outstand every video game ever. A virtual world, adventurous and hilarious is sure to change your concept of video gaming.
Now is GTA-V the best game of the generation? Definitely. Why? We will detail you some facts and a tiny bit of spoilers to get into the game.
Overview:
Title: Grand Theft Auto -V
Platform: PlayStation 3, Xbox 360, PlayStation 4, Xbox One, Microsoft Windows.
Publisher: Rockstar Games
Developer: Rockstar North
ESRB Rating: Mature (M)
Release year:
2013 – PlayStation 3, Xbox 360
2014 – PlayStation 4, Xbox One
2015 – Microsoft Windows
About Rockstar:
Rockstar Games, the name is enough, this game production giant has delivered some of the hottest action games ever. The GTA series, namely, GTA- San Andreas, GTA- Vice City, GTA- Liberty City, GTA- IV and the mind-blowing GTA-V. These are some action blended adventurous games but if you want to get into some real story arc, Rockstar has Max Payne series for you, which might knock you with the Hollywood movie. Red Dead Redemption was another hit by the Rockstar which is hard-core action.
GTA-V was released after 5 years since its previous release, GTA-IV, and we can bet our patience was fruitful. Even non-gamers will be addicted and astonished by the standard Rockstar Games set as a benchmark.
Gameplay:
The game is set upon first person or third person view, with multiple character manipulation simultaneously. The three main characters of the game are Michael Townley, Trevor Philips and Brad Snider, each with special ability. Each character can be switched during ongoing missions or in free roam. The map is based on Southern California and Los Angeles, named as San Andreas and Los Santos, respectively.
Now things you can do in the game are endless and eventually unlock abilities with progress in the story.
Combats are based on real life, players can perform, melee attacks, firearms, and explosives. In combat, auto-aim and a cover system can be used when fighting a large group of enemies.
Activities like running, jumping, swimming, riding a bike, driving a car, flying a plane, driving a ship can be performed in this game. The most exotic cars and rare vehicles like fixed-wing aircraft are available here. You can show off your stunt skills here too.
Missions mainly consist of heists with guidelines in the map and Head-Up Display. Each character is specialized in eight particular skills, like guns, driving, etc. Performing a heist will increase your heat and you will get Wanted. You can cool down in safe houses or fight the cops.
In free roaming, you can participate in sports, like triathlon, scuba diving, racing, base jumping, etc. Mountain treks can also be done. GTA-V gameplay with awe-struck graphics is sure to indulge you.
Plot:
The story looms over three characters Michael Townley, Trevor Philips, and Brad Snider. Each has their different backgrounds and the three perform heists for FIB agents. These are series of missions as an undercover agent and the story takes unfortunate turns with a surprising plot twist. The characters are framed in a way where their roles keep changing as support or main protagonist with every mission. This is where GTA-V have surpassed every game with three different stories meeting in one junction.
Online Multiplayer:
Like every GTA game here you can also perform heists in online multiplayer mode, except the thrill and your skill needs to be accurate. You can design your own character and join any server. Heists completed increases your score and unlock unique features to add to your customized character.
GTA-V has shattered the concept of monotonous gaming and has introduced features which were unimaginable previously. It was anticipated as the most awaited game of 2013 and within 24 hours of its release, it generated approx US$800 million worldwide revenue equivalent to 11.2 million copies sold. The craze itself proves the popularity and the potential of the game. Hence it proves that GTA-V is a new light for video gaming.