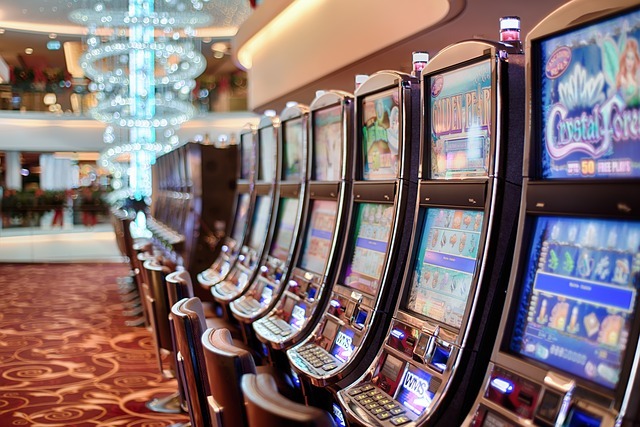 The largest ever jackpot for an online slot machine game was won by Jon Heywood, a very lucky soldier from Cheshire, England. He landed a whopping sum of 13,213,838.68 pounds (or around 20 million USD) playing Mega Moolah. The Guinness World Records officially recognized the win as an all-time record in October, 2015.
The soldier was playing the slot game developed by Microgaming at the Betway online casino. He had just opened his casino account—a mere 25 minutes earlier—when he hit the jackpot. He was casually spinning the wheel while watching a WWII documentary at the same time, he later told news media. When he won 10 grand at first, he thought, "brilliant." He kept on playing and then he was a millionaire.
Heywood's win upturned the previous record for this category, won in Finland in 2013 for a NetEnt developed game. The winnings at that time were for a little over 13,000 pounds (about 17,000 USD). Heywood's win far surpasses the previous entry in the Guinness world records.
Mega Moolah, the spinning slot game that won Heywood his jackpot, is a five reel progressive slot game with 25 paylines. This game is particularly popular in Europe. Its current jackpot stands at 12 million pounds and is continually growing. The software developer doesn't set a limit to how big the jackpot can rise up to.
Mega Moolahis also known for setting the record for the largest mobile jackpot win ever in 2017. Early in 2018, the game was back in the news for making multimillion dollar payouts to several players.
Heywood's win is even more remarkable due to the fact that he opened his Betway account with mere 30 pounds (about $40 USD). He won the jackpot placing an initial bet of 25 pence (about 30 cents). Describing the surreal experience, Heywood said his first thoughts of the win were, "But no. Oh, good God, no." When he realized that he had won over 10 million pounds, he couldn't really believe it and asked himself, "what the hell is going on?!"
Betway Casino's Head of PR, Alan Alger, later said that Heywood "didn't seem as excited as a normal winner would be." The Cheshire soldier's life has been dramatically transformed since he became an overnight billionaire. But Heywood remains grounded in reality. "At the end of the day, money can't buy a new heart and lung," he said in a short documentary about his win.
Heywood has chosen not to solely benefit from the win. He has financially helped his father, Douglas, with his jackpot winnings, honoring a pact they had may a long time ago. He even gave a significant amount out of the winnings to a good friend called Michael.
Suddenly becoming a millionaire hasn't made Heywood a lazy spender by any means. He still has his old job and doesn't have any plans to quit. "For me to comprehend having all that money, I had to work for it," he explained his decision to keep his job. To his fellow blue-collar colleagues, however, working alongside a multimillionaire is far from normal.