It's estimated that the modern video gaming industry has a value of $18bn. However, while gaming may be perceived by the wider world as a relatively modern activity, there's much more to it than that. Gaming goes back centuries, and everything from hopscotch to sticks and stones has been played since long before any of the current gamers were alive.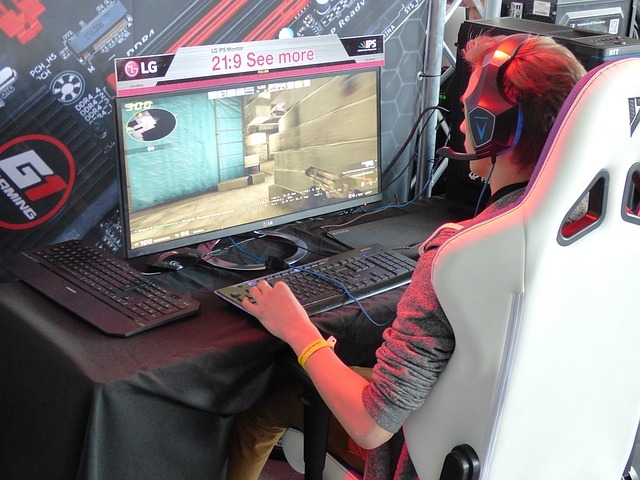 What is distinctive about the current era of gaming, however, is that this age is perhaps the best of them all! It contains a number of distinctive advantages for the gamer, including everything from virtual reality to amazing, ever-changing gaming graphics. This article will explore just why the modern gaming landscape is so popular and powerful – and why "peak game" may well have now been reached.
Powerful graphics
With every passing year, graphics in games seem to get better and better. In the past, the limit to the visual quality for games tended to be 8-bit integer graphics, meaning that highly pixelated images and slow-moving animation were the name of the game. However, it's now completely standard for a game to be produced using graphics that are known in the industry as "photograph quality", delivering crispness and beauty. The rise in high-definition screens, meanwhile, has meant that many games are now produced in Ultra 4K – which is just another example of recent gaming imagery milestones, such as 1,080-pixel displays, being bettered at a quick rate.
However, graphics in modern games aren't just crisp and beautiful. They're also embedded into a wider network of user experience tools and tricks that game developers have created for your enjoyment. Whether it's facial recognition tools that cause graphics to change in a particular way or it's the voice-activated control systems that many modern games now have, there's a lot for a gamer to experience.
Online gaming
On a more fundamental level, it's the arrival and increased popularity of online gaming that has really changed the gaming scene. In decades gone by, gamers would often have to rely on some sort of heavy, slow and decidedly physical machine in order to get their gaming kicks. For arcade dwellers, this might have been a pinball machine. And for early home games console lovers, this might have been the first iterations of a PlayStation.
Consoles, of course, still exist, but the difference now is that the software, participation and information sides of a game – such as levels attained – can now be stored online, or "in the cloud". Gone are the days when a crashed console might mean that all of your progress in the game was wiped out, for example. And getting together to play a game can now be done without leaving the house thanks to the rise in internet-facilitated multiplayer experiences. It's also meant that gambling games, including the SugarHouse online casino, PA with its free sign-up bonus, can be easily accessed without having to head to a real-world casino. There's simply no comparing the bulkiness of yesteryear's games with the ease and simplicity of today's, and few young gamers would want to go back.
Virtual reality
In many ways, virtual reality is still seen as something futuristic that still has its best days ahead of it. However, what many people other than the most hardcore of virtual reality gamers might not realize is that virtual reality is significantly changing how many gamers get their kicks. Virtual reality headsets are already available on the gaming market, giving many gamers the chance to feel much more fully immersed in the experience of the fun.
As a result, games developers have come out with games designed to make the most of the new tech. Star Trek: Bridge Crew from the leading games brand Ubisoft, for example, offers the chance to navigate outer space in a fully immersed virtual reality scenario. Overall, it's estimated that the virtual reality gaming services market is worth $286.7m – suggesting that demand for this kind of product is rising and rising.
Gaming is not a new pastime, and people have been enjoying the best of physical games and screens for decades. What has changed in recent years is that the level of sophistication that gaming enjoys has risen. From the impact of top new graphics to give gamers that cutting-edge experience to the rise in products such as virtual reality, the gaming world has changed for the better – perhaps to the extent that this is the best gaming generation ever.