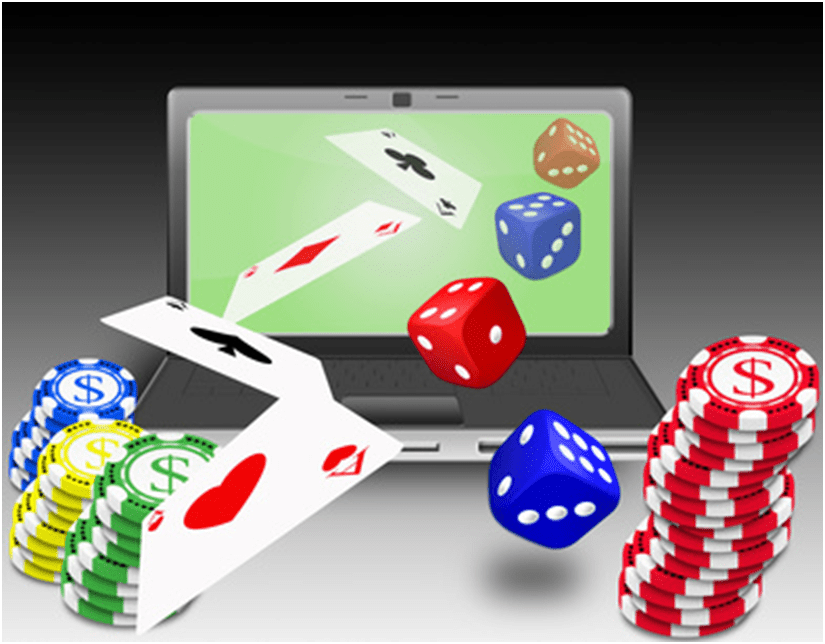 The popularity of online casinos has made them an attractive target for malicious actors trying to exploit their users for personal gain and control. There are many scams and attacks going on all the time, and it can be a bit difficult to keep track of all of them efficiently – but the good news is, as long as you apply some common sense to your regular gaming, you should be able to stay on the safe side relatively easily and without having to put too much effort into it.
Check Reviews
One of the easiest ways to know whether you're about to walk into a scam is to look up some online reviews for the casino you're interested in. If it's a reputable place with a clean history – e.g. something like the Dunder Casino – there should be plenty of articles online describing that in great detail. Casino review sites are a popular business niche of their own, and if a casino is popular enough, there's no reason why it shouldn't be extensively covered by a large number of them. You can learn more about Dunder Casino here to see an example of something that enjoys a solid reputation among its users.
Likewise, if a casino has a negative reputation, it should stand out pretty easily as well, with plenty of information in this regard coming from disappointed users. The bottom line is, a quick online check can save you a great deal of headache.
Stay Active in Forums
Another way to stay informed is to subscribe to a forum on online gambling and stay actively involved in its community. These places tend to be very vigilant about scams and they will be quick to jump on any casino that has proven to have a negative reputation. If you check a couple of forums like these on a regular basis, you will have a pretty good chance of learning about a new scam as soon as it's arrived to the market, rather than potentially falling into it and reading about it in the news a few days later.
Don't Give More Information Than You Need to
No legitimate online casino should ask you for an extensive list of personal details. Most places should only need your basic contact information, payment details, and a few security questions in order to maintain your account. If you're prompted to provide anything on top of that, you should approach the situation with great caution and be wary of that casino. In fact, unless you have a good reason to want to play there in particular, you should probably turn back and look for your entertainment elsewhere.
Use an Antivirus
Many online casinos use custom software to connect you to their games and provide you with a better experience. This is a legitimate approach that's still used by some of the most popular players on the market. Unfortunately, it also means that various scammers have been trying to take advantage of the situation by attempting to get users to download their own "casino software", which actually turns out to be nothing more than a virus designed to steal your personal information.
Even worse – it could pull off pretending that it's a legitimate piece of casino software quite well, asking you to sign up, enter your credit card details and so on, only to lock down your computer at the end of the procedure while the scammers are using the information they've just harvested. Using a good antivirus tool should prevent this from happening most of the time, as many of these "programs" are usually already marked since they're typically based on known viruses and aren't anything special.
Don't Try to Cheat
On a somewhat related note, don't get tempted to cheat the system yourself. You will probably find no shortage of online guides on this topic, some even custom-tailored to specific popular casinos. However, be realistic and use some common sense – if there really was a way to cheat a casino out of thousands of dollars, why wouldn't everyone just do that? On the other hand, why would the casino just leave that hole open, considering that it's apparently public information?
Last but not least, why would a hacker even reveal that they have knowledge like that, instead of just exploiting it for their own profit over and over again until the casino decides to plug the hole? It just makes no sense from any point of view, and what actually happens in those situations is that you download software which ends up harming your device and stealing your personal details. Someone does benefit from all of this, sure, but it's not really in the way you'd expect.
Be Wary of Suspicious Messages
Social engineering is also quite prevalent in online casinos, and it makes perfect sense. It's a field full of people looking to spend large sums of money and to have a good social time, and some of them are not that technologically savvy, making them attractive targets for attackers. Be wary of anyone contacting you through your online casino account for whatever reason, especially if they're claiming to have any special offers that you may be interested in.
Likewise, the support staff of any casino you're using should have no legitimate reason to ask you for any special account details, such as your password, payment methods information, or anything like that. If you find yourself in a conversation like that, be very wary and consider it to most likely be a scam.
Despite the constant efforts of attackers to exploit the systems of online casinos and cheat their users out of money, it's not that hard to stay safe when playing online. You just need to follow some common precautions and always use your common sense when stepping out of the standard lines. Remember, attackers usually rely on catching you off-guard or doing something you're not supposed to be doing – as long as you remain honest with your own playing, you shouldn't fall victim to any attacks whatsoever.