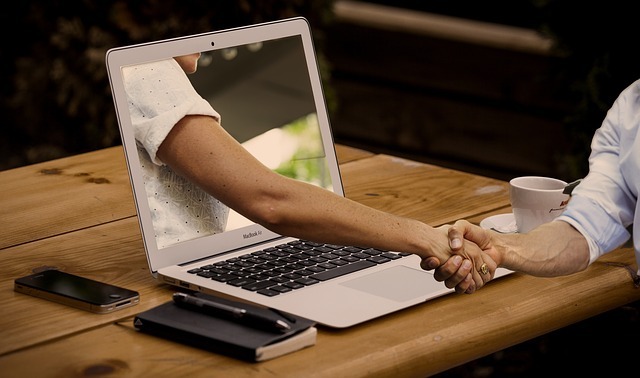 Gaming can be a fantastic way of escaping into new worlds, applying your console dexterity to tackle each new level of your latest game purchase, feeling your daily stresses evaporating while you pulverize zombies or steer spacecraft through crazy asteroid showers. Let's be honest, sometimes gaming takes up so much of your available leisure time you might find it difficult to factor-in the demands of other important activities. Like dating. This is where online matchmaking sites come into the equation.
Online dating websites are a huge draw for singles, with the most prestigious examples commanding worldwide user stats numbering into the millions. Perhaps you are aware of the buzz around these web platforms but have never been tempted to investigate further. Well here's why you should.
Convenience
There are many contenders for the best dating site for men or women, but they all have one thing in common: as with any dynamic website and app, they are extremely well-designed. Their aim is to provide a seamless user interface, allowing maximum functionality within the confines of laptop or smart device screens.
A lot of relationship platforms come with inbuilt algorithms, as compatibility becomes the key driver beyond the front-end content. Before you have even created a user account, your introductory questionnaire will have enquired what type of person you are, and whom you would prefer to be connected with.
This might seem counter-intuitive at first, as the main purpose of any dating site is surely to provide an opposite service to that, encouraging you to view a diverse range of profiles of prospective partners? But while you can still feel free to pore over as many charming descriptions as you wish in the longer-term, the system will offer to match you with someone who appears to be on your wavelength in the first instance. This approach does have the potential to save a lot of unnecessary hassle.
Establishing your boundaries
At this point, you can be more specific about your budding romantic partner. If your profile has underscored how important gaming is in your life, then you can virtually guarantee you are not going to receive any date suggestions about pairing up with someone who plays lead cello in a chamber orchestra (although this is not to claim there are no cello players who also relish Call of Duty; this is merely to illustrate a point.)
Dating sites will provide chat rooms where you can enter freely, then introduce yourself. There will be all manner of topics under discussion, and you can feel free to pitch in at any point. If you would prefer, you could single out the gamer who has caught your eye and get involved in a one-on-one conversation about your favorite consoles, or your tournament experience.
Developing chemistry
Unlike traditional dating, which can sometimes involve a degree of white lies or game playing, getting to know each other in an Internet environment is far more conducive with honesty. While this might seem something of a paradox, given the stories about online fraudsters or cat fishing scams, these activities are still very much minority endeavors which only make news ripples because they are so infrequent. For the most part, people who go online are as genuine as the other users you play against during online shoot-em-up scenarios. It is in everyone's interests to keep the idiots at arm's length by reporting them to site administration.
Once you have connected with a fellow gamer, why not invite them over to your place to share consoles? Or you could meet up for a proper date somewhere.