Uniqueness of ESports
ESports environment is full of tempting possibilities spend time participating in best possible games as StarCraft II, Call of Duty, Heroes of the Storm, Hearthstone, Overwatch as amateur or take part in well-known tournaments – the Battle.net World Championship Series, Smite World Championship, the International or the League of Legends World Championship as a professional player and win staggering amount of money that sometimes comes close to 1 million dollars.
Apart from purely entertaining feature eSports gaming activities are offering various methods to earn money. One of the most popular ways – eSport bets and most favorable games for making bets are Counter-Strike: Global Offensive, Dota 2, WoW and WoT. Before making a bet find out more about chosen team – statistics, composition; and another crucial point – find reputable website like cybbet.com to make bets.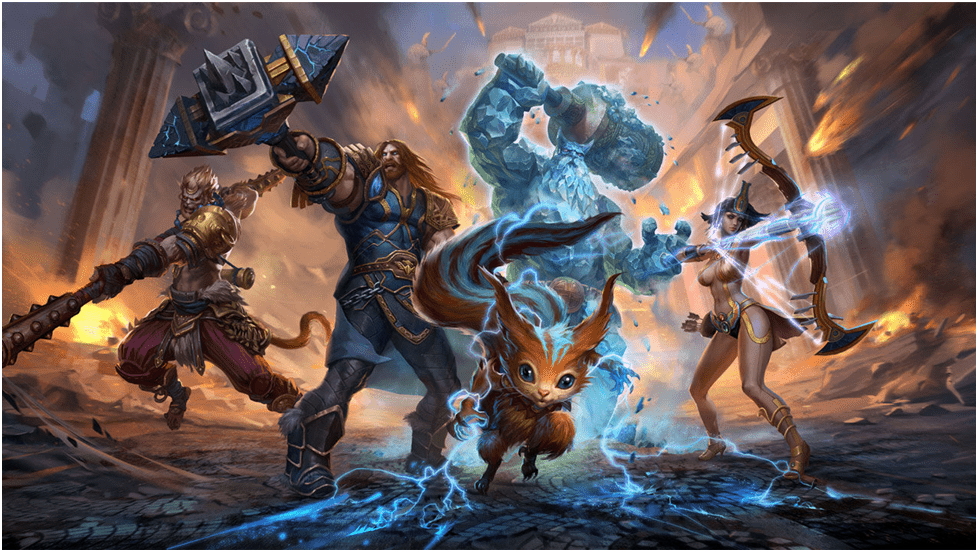 SMITE's modes of play
Along with Dota 2 and League of Legends SMITE is one of the largest multiplayer online battle arena games that counts millions of players worldwide. SMITE features legendary heroes, gods, multiple mythological creature to choose from and is available on Xbox One and Microsoft Windows. This activity filled with action and unique tactics along with special abilities that are handy when fighting with enemies.
SMITE consists of several game types: first one is the easiest one and ensures players are getting familiar with such type of entertainment and its modes that include Joust, Arena, Conquest, Assault , Siege and Clash. After player is comfortable enough he may move on to next versions.
Conquest is 5 vs 5 game type where player must choose a god and fight with enemies. Mode's goal is accumulating gold, killing Minotaur and enemies towers, and also kill the enemy team's Titan;
Arena mode takes us to the battle in Colosseum. Players are allowed choosing a god and have to fight enemies;
Joust mode is a 1 on 1 play that takes place in a single lane. To accomplish the task and progress to the next level player must kill enemies;
Assault mode takes place in Asgard and the game map has 1 lane with Phoenix, Titan and 2 Towers. Players are assigned with a random god, game's goal is to destroy the opposed team's towers, Phoenix, and their Titan;
Siege mode has map with two lanes that include two towers, Phoenix and Titan. This game features superminion – SiegeJuggernaut;
Clash introduces map with two lanes with towers and Phoenixes. Ultimate goal of this mode is to destroy enemy's tower along with Titan.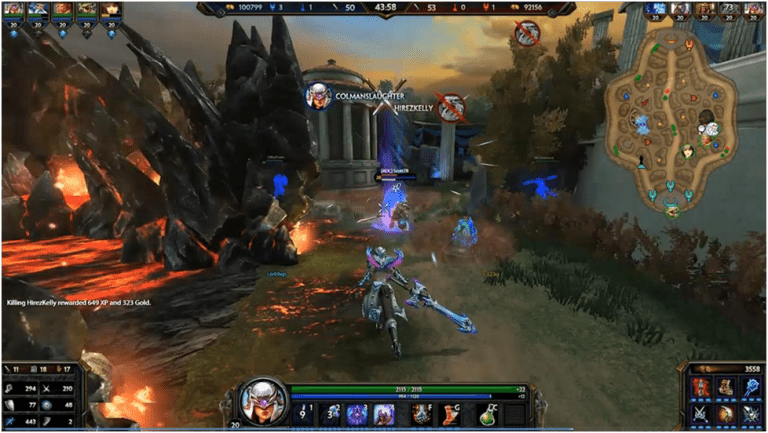 Every single mode is fun to play and introduces new gaming features.
SMITE MOBA received favorable reviews from critics and recognition from fans worldwide.