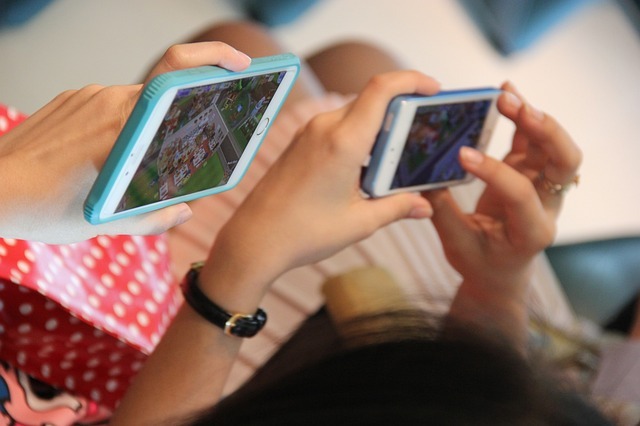 With hundreds of video game releases taking place across the globe annually, gamers are always on the lookout for sites offering release dates, patches, video game reviews, and gaming information.

A strong gaming website will give you all of this information, as well as offering sneak previews, development news, new trailers and game sessions from world-class gamers. These are 5 awesome websites for gaming news and information that deserve to be on your bookmarked list.
Rankcoon
Rankcoon is a gaming blog that offers news, reviews, and information on a wide variety of games. Their informative blog posts on Pokemon Go, complete with guides, stats and evolution data for a variety of Pokemon are a particular hit.

Rankcoon also offers information on characters from a wide variety of indie games, making it a one-stop game site for players of niche genres. 
Destructioid
Destructoid is a great all-round gaming site, complete with reviews, previews, trailers, news, and features like "Whatch a been playing this week?" which features the latest games gripping players around the world.

The site also runs plenty of contests for gamers, offering the opportunity to win tickets and travel to gaming conventions and showcases, as well as live tournaments.
Metacritic
Metacritic has become a regular feature in lists of the top video game sites. The website specialises in video game reviews, compiling reviews from across the web to give players a broad perspective on how critics are reviewing games.

This takes the personal subjectivity out of video game reviews and offers an impartial look at the quality of the game. Its review compilation mechanism, combined with its user rating function, mean gamers get the widest, most accurate perspective available anywhere on the internet.

There are few other platforms that offer such a comprehensive lowdown on what games are worth buying and what is worth skipping.

Beyond games, Metacritic also offers reviews of movies and TV, making it a one-stop destination for all your entertainment needs.
GamesRadar+
GamesRadar+ is another all-purpose destination to meet gamers every need. The site categorises its content by the console, letting players access information relevant to their gaming platform quickly and easily.

The team at GamesRadar+ seem to prefer quality over quantity. They do not review anywhere near as many games like other sites, but those the reviews that they do a release (around 20 every five months) are well-written, thoroughly research and offer an in-depth, comprehensive analysis of the game under review.
N4G
For gamers who prefer the lighter side of video gaming news, N4G offers a combination of social news and gaming. It offers insight into the latest trends in the video gaming world and clearly lays out what games should be on your radar in the coming months and years.

In addition to news and reviews, the site also has broader editorial features, addressing broad topics like "The Reasons Why We Kill in Video Games Shine a Light on What's Broken in Humans", and "Early Access: How Does it Make Sense?"

Look no further than these sites for your video games news, previews, reviews and information and you will never miss a release date, trend, or hot video game again.