Movie blockbusters are the richest form of inspiration to all sorts of different products, ranging from pajamas and bed sheets to real money casino slots. Here we listed the most popular movie-themed including classic flicks along with blockbuster inspired hits. Read on for more.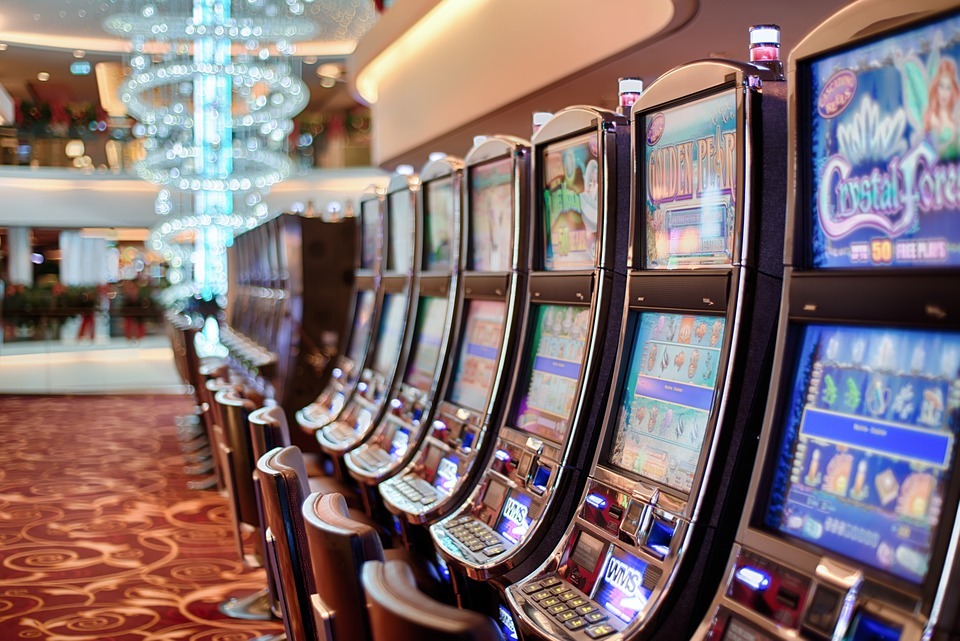 When you decide to play a themed slot, you surely want to revisit the world you are a fan of and feel like a part of it. More than that – you wish to feel the same sense of adventure when you spin the reels filled with all sorts of bonus features. There will be free spins and anticipated Wilds that could tilt the odds in your favor. That sounds awesome, but the slots scene is starting to feel a bit overwhelming with tons of titles trying to emulate the same thrill of adventure. Some succeed in doing so, but most titles fail to provide players with the same level of excitement found in their beloved movie titles.
So, are you feeling up for some action on a gloomy day? This is precisely why we compiled a list of the best movie-themed slots that could cheer you up and give you a piece of that much-needed action. Let's get to it.
Rocky Slot
We thought it would be best to start with one of the oldies that manage to remain one of the goldies. If you are a fan of the fighting spirit, you should definitely go for this one. This Playtech's five-reel offers spectacular bonus features with its 25 paylines. Use your glows and spell ROCKY all over the reels, and you can hope to increase the amount you bet five times. The Italian Stallion is included as a scatter symbol that triggers free spins, and there are multipliers that multiply your winnings by 100x. Add these incredible slot features to the most memorable clips from the Rocky movies that are well incorporated with the action, and you are ready to win Rocky-style.
Jurassic Park
When this blockbuster hit the big screens in 1993, the visuals were considered to be out of this world. To be honest, they remain jaw-dropping to this day, so there is no surprise that this is one of the favorite movies of all times. The same level of immersive experience and high-quality graphics is what Jurassic Park slot has to offer. The engaging storyline brings 5-round free spin feature, based on beloved movie characters. Look for T-rex Alert feature that will grant you additional 25 wilds and a shot at hitting the massive progressive jackpot. While you are running after velociraptors, enjoy in Parallax scrolling feature that adds to the sense of immersion giving you authentic Jurassic Park experience! The game boasts many other unique features, including running wilds and plenty of mystery multipliers. If you are looking for a machine with plenty of cool features, you will not go wrong with this title!
Bridesmaids
Enough with sci-fi and adventure themes for now; we will switch to another blockbuster genre that never seems to fail. Let's jump to Microgaming's slot that uses the most popular female comedy of all time — Bridesmaids. This trainwreck of a bridal ceremony gave birth to the beloved characters played by Kristen Wiig, Melissa McCarthy, and Ellie Kemper. Well incorporated bridal elements await you, with Cupcake boosters, Friendship free spins, and Boutique bonus games. Hit the Wheel of Fortune that is included as the side game of this online slot and win hefty freebies. This slot machine consists of the funniest scenes from this famous chick flick, reflecting the same wacky fun portrayed in the movie. Spin the reels on this entertaining slot and enjoy your afternoon rest.
The Mummy
Now, back to the action! This action/adventure-themed video slot is based on a 1999 hit movie starring Brendan Fraser and Rachel Weisz. There is something about the living dead and the curses in Ancient Egypt that guarantees to please your adventurous, free spirit. This slot packs a bunch of different, exciting features such as the Lost City adventure that can be randomly triggered anywhere on the reels. If you trigger this feature, you will be taken to the Lost City of Hamunaptra where you can collect cash prizes and much more. At the beginning of the game, you are greeted with 8 winning features that are taking you to subterranean chambers. Besides the lead characters of the movie, you can find 8 different kinds of mummies to make your job harder in Scarab Attack. The logo of the film is the scatter, and you can expect the Wild on 2, 3, and 4 reel. If you manage to collect five Rick game symbols, you are looking forward to 10,000 in credits. This slot will bring the smile to your face while you look for Pharaoh's treasures. TIP: When you get to the Mummy Hunt Bonus, where you'll have an opportunity to kill the mummy for the cash prize, be aware of the dead-end tunnel where another 10 mummies are waiting to be taken down.
Action time!
No matter if you are a fan of chick flicks, horror, or adventure, you will be pleased with the cutting-edge slot technology that provides new titles every day.
We hope we managed to narrow the selection down with our suggestions that will undoubtedly provide an immersive experience for all cinephiles from around the world. Spin the reels and good luck!