A few years ago, the capability to stream live was limited to big enterprises, who could afford hiring dedicated live streaming companies to build a setup and cover an event. Even the biggest of the enterprises could not afford setting up their own infrastructure for live streaming.
You can guess the complexity by the fact that first live streaming of Olympics games was done after a combined partnership of Microsoft and NBC. However, things changed when public live streaming platforms like YouTube and Facebook Live were introduced.
Today, anyone can sign up on these platforms and can stream live on the go. Not just that, dedicated live game streaming platforms like Twitch are making billions streaming live gameplay. Today, YouTube, Twitch, Facebook Live, and the newly introduced Nimo Tv are the most popular live streaming platformsfor streaming game plays and making money.
If you too are interested in streaming your gameplays on one or all of these platforms, this article will guide you on all the aspects. We will cover the facets from streaming on a popular platform to How to make a streaming website of your own and make bigger money.
Let's begin from the basics.
How to capture your gameplay for live streaming?
A basic set up will consist of the following elements to stream live gameplays: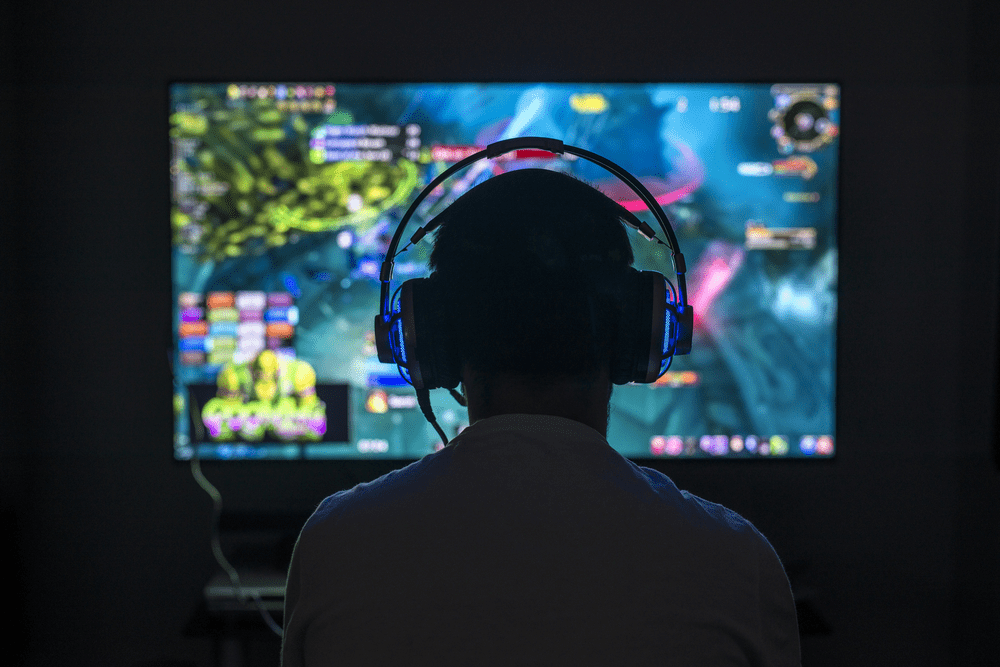 Anyone of the following for playing games:
A webcam for capturing your face
A microphone to capture your voice
A capture device /encoder software
A Stream Manager like OBS or XSplit
Playing and streaming through the same Device
When you are playing and streaming through the same device, you just need a stream manager (OBS) to stream live with your gameplay.
For example, you can directly connect your YouTube or Twitch account to OBS or xSplit, and go live while playing your game. You don't need a capture device as OBS or xSplit automatically capture your screen and feed to the corresponding platform. Just connect the basic set of equipment and start streaming.
However, if you want to stream to your own live streaming platform, you would need a little tech-expertise. For example, if you want OBS to stream to your own website, you have to integrate the OBS API to your website. It's a one-time process, which once done will make your website compatible with OBS.
Stream Managers additionally offer various other features to conduct seamless streaming and engage the audience. For example, stream overlays, watermarking, recording, and clipping of the gameplay.
Please note that both gaming and streaming are highly resource-extensive processes. You need a very high-end PC setup to stream and play on the same device. Twitch recommends the fowling PC configurations, but it is only when you are playing the games on another PC:
Processor; Intel Core i5-4670 / AMD processor with equivalent ability
RAM: 8GB
OS: Windows 7 Home Premium or later
Graphics card: Card with DirectX 10 or above support
I would recommend using the following PC configuration if you are thinking about playing and streaming on the same PC:
Processor: Intel Core i7 or above/ AMD Ryzen 7 series or above
RAM: 32 GB
OS: Windows 7 or above
Graphics Card: NVidia GTX 1080 or above/ AMD RX 580 or above
Similarly, you would need a high-end phone or tablet, if you are thinking about streaming a mobile game while playing it on the same device. With a good phone specification, you can directly stream your gameplays using YouTube App or can use OBS mobile app for more control on your mobile game stream.
Playing and streaming from different devices
When you streaming with a different PC and playing games on a different device, you need a capture device or encoder software to capture your gameplay screen and feed to the stream manager. In this case, you can use the recommended PC configuration for streaming, while you would need to make your playing device build according to the games' requirements.
The case remains the same even if you are playing on the mobile phone and streaming through another PC. You would need a corresponding encoder that connects your gaming device and streaming PC through HDMI or USB ports. There are various encoders and hardware you can use to capture screen, for example, Microsoft Expression Encoder, Logitech Capture, Camtasia, etc.
Streaming through your X-Box or PlayStation
If you have an X-Box or PlayStation, things go easier in terms of streaming and gaming on the same device. Both of the devices connect directly to the major live game streaming platforms like Twitch or YouTube. As per the microphone and webcams are concerned, you can connect them through various interfaces given on the devices. Please note that there are separate mics and web-cams for gaming consoles.
However, there is an improved way to do it better. You can cast the output through an HDMI cable and use a capture card to feed the console screen to the OBS or XSplit installed on your PC. Now you can use your regular webcam and microphone to comment on your stream.
Streaming on your own site
YouTube and Twitch are few of the best places to stream live gameplay. As these platforms are visited by millions, there is a strong chance that you get some good viewership there. However, when streamers become well-known and gain some good number of followers, the Ad-money does not seem enough.
I mean, if video game streaming is your career, you would want it to touch the skies. You would not want to stream on a third-party site for life. These platforms do not even give you the full right on your videos. You need a place where you can earn better and do not have to share your revenue with a public platform.
This is where you might consider taking a leap and start your own video game streaming site. How to make a streaming website for video games? It's simple, you can use a ready-made live streaming website builder and set your site on the go. They also call such builders as Twitch clone scripts or YouTube Live Clone scripts. You can make a Google search, there are dozens of scripts on the internet, which you can purchase to build your own game streaming site.
Alternatively, if you already have a website and just want to embed your streams on it, you can simply integrate a live streaming software, which will manage the streaming even on a regular website. For example, StreamNow, DaCast, Wowza, IBM Cloud video, Vimeo Livestream, etc. Using these solutions, you can even create multi-platform streaming, where you can stream on Facebook, YouTube, Twitch, or your own site at a single time.
To Conclude
Hopefully, you found this article helpful in setting up your live game streaming prospects and looking beyond the limitations of the third-party platforms. This information will not only help you stream on YouTube or Twitch, but the same setup also goes with streaming on any kind of website or social media; even on your own live streaming website.