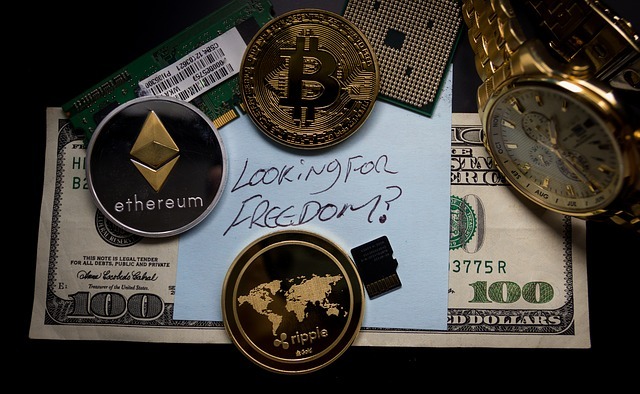 As the cryptocurrency world continues to grow, more people are questioning where on the digital landscape they can actually use them. Despite the popularity of purchasing, trading and selling cryptocurrencies is improving, numerous businesses are being somewhat standoffish towards this exciting technology. Here, we're taking a closer look at where you can use your cryptocurrencies in the digital landscape to ensure you're completely prepared when you make your first exchange.
Online Gaming
The online gaming landscape has always been a leader when it comes to embracing the use of cryptocurrencies and blockchain technology. We have seen an increase in fiat online casinos adopting the technology in the last few months, but there have been various casinos such as Bitcoin casino BetKing dominating the landscape as a solely cryptocurrency-based platform for years. With major brands such as Microsoft, Steam and PlayStation already offering cryptocurrencies as a transaction method, it's highly likely that we'll see more brands begin to adopt this exciting technology. Alongside offering cryptocurrencies as a payment method, players on online casinos and other gaming platforms are able to benefit from fast transactions (some of which are almost instant), minimal fees, and provably fair gaming – the latter being a revolutionary feature only available on Bitcoin casinos. Quite simply, your choice is endless when playing with crypto-tokens in the online gaming world.
Money Transactions
On the digital landscape, you are able to use your tokens to purchase various goods and services from some of the biggest brands in the world. Online sites such as Expedia, Shopify, WordPress.com, Steam and Virgin Galactic all offer the opportunity for you to spend your cryptocurrencies on their products and services. In addition to this, you are also able to freely transfer your cryptocurrencies across the world, without having to worry about high exchange rates or other transaction fees. A large proportion of the world's population do not have access to a traditional form of bank account, and as a result, are unable to purchase numerous products and services online. With the use of cryptocurrencies however, this is no longer a problem, and with more brands and businesses beginning to accept this, more people around the world are gaining access to the most popular services.
You Can HODL
Instead of using your tokens, why not HODL? HODL is a slang term used in the online cryptocurrency community and refers to people who tend to hold onto their cryptocurrencies and hope the value goes up in price, as opposed to using them to purchase anything or sell on. This is actually a really popular way to deal with your cryptocurrencies in the online landscape, and you can scour a broad range of exchanges in order to get the best rates when you are initially purchasing your cryptocurrencies to store.
As you can see, there are more options for you to use your cryptocurrencies in the digital landscape than you may have first imagined. As the popularity of cryptocurrencies and blockchain technology continues to grow, you will find that more businesses will start accepting Bitcoin and other tokens as a form of payment method, opening even more doors for you to utilise your new currency.