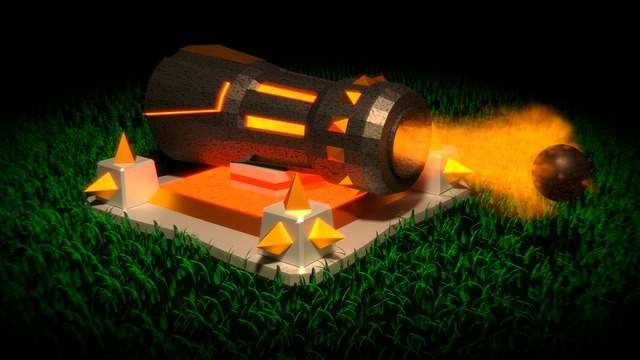 If you are someone who is into playing games online and on your phone, then you must already know about Clash of Clans. In fact, this is such a viral and famous game now that even non-gamers have not been able to escape its charm and are fully aware of its huge success. Read ahead to know about the game, the developer and what makes people love this rage.
Clash of Clans is a free mobile game which is a strategy-based video game. It was developed by Supercell and hit all major platforms soon. While it was launched on the App Store, that is, iOS, on 2nd August, 2012, the Android users too could download the game on 7Th October, 2013. It is a game which has been able to bring about a number of advantages for the gamer on this planet. First and foremost, the one feature that definitely needs a mention is the fact that it has single player mode as well as multi player mode where you can add 49 others. While PUBG lets you play with 100 others in 2018, Clash of Clans was also indeed great. In fact, the outline of the game is also interesting and explained further.
In Clash of Clans, there is a make belief world. This is true of every online game and that is why this is no exception. What makes this one truly different from its competitors is that in this game, you are the chief of a village. Now, you need to battle others chiefs and villagers around you from neighboring empires so that you win the fight and are able to acquire resources. These are resources that will help you build your own town. Namely, the resources are gold, light elixir and dark elixir. In case you are wondering that why should you join forces with others to build your own town, then the answer is that you will then be able to help each other in battles and the more you are, the stronger your chances are of winning.
Some major reasons why people love Clash of Clans:
You build your town: First of all, it is like a one-time opportunity that you are getting to actually build your village the way you want it to be. This is definitely not possible in real life for each and every one of us. You are the true leader and chief in this virtual world. Your strategic planning skill develops a lot.
Change of mind: Our lives are hectic. This is why this is a game which is nothing less than a medium to just leave behind reality for a while.
Fun and comfort: When you play another sport, you need to move a lot. This is essential for the health and physical fitness but not possible for everyone because of work hours. This is why a game like this is fun in the comfort of your home.