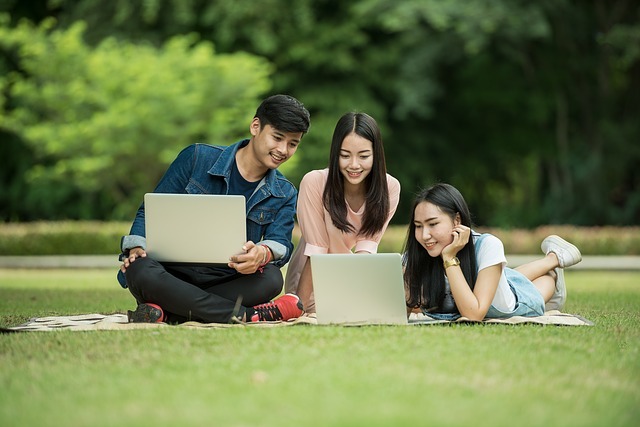 Even if spring is just around the corner, many people are more than eager for the trees to be colourful! Are you one of the people who can't just wait? We got a solution for you! While spring takes it time to arrive, why not plan your spring break by watching the best spring movies? These movies based on spring that may give you ideas about what you can do this spring. If you want to plan a movie marathon, you can simply line up all the below movies and enjoy while you watch these. Need a little break in between the movies? You can still feel the warmth of spring and get ready for the colourful atmosphere by playing nature and animal themed slots at Lucky Pants Bingo!
Spring Break
Spring Break takes you back to the 80s with a romantic comedy. Released in 1983, it is a movie directed by Sean S. Cunningham. Among the cast, you can see David Knell, Perry Lang, Paul Land, Steve Bassett and Jayne Modean, amongst others. The story revolves around Nelson and Adam who book an inexpensive hotel in Fort Lauderdale, Florida to enjoy spring break.
At the hotel, they meet Stu and O.T. from Brooklyn. All of them agree to share the same room and while they enjoy beers, wet T-shirt contests and other activities, Nelson's step-dad turns up and causes trouble. Plus, he brings a building inspector who threatens to shut down the hotel. Imagine the fun that ensues afterwards!
Spring Breakers
Fast forward to 2013, discover the movie Spring Breakers. This drama movie stars Selena Gomez, Vanessa Hudgens, James Franco, Ashley Benson and Rachel Korine. The story is about college students Faith, Candy, Brit and Cotty who are short of money for their spring-break trip. So, they decide to rob a diner and head to Florida.
While they are partying, the cops turn up and arrest them. Surprisingly, they are bailed out by a rap artist called Alien, played by James Franco. Afterwards, 3 of them decide to join him in a life of crime. So, if you are a fan of thriller and action movies, you will certainly enjoy Spring Breakers. This movie was a great success, engrossing $31 million worldwide. It is even considered as a potential cult classic by some.
Spring Breakdown
Are you a comedy lover? Enjoy the movie Spring Breakdown,released in 2009. Directed by Ryan Shiraki, it stars Amy Poehler, Rachel Dratch, Parker Posey, Amber Tamblyn and Sophie Monk. Join Becky, Gayle and Judi who lead truly unsophisticated lives. Watch how they change during the course of this film!
When Becky accompanies her boss' daughter to South Padre Island during spring break, the trio decides to join her and party with the others. This comedy movie provides hours of entertainment and fun. So, if you want to party this spring, you can get a few ideas from it. According to some critics, its story even inspires girls to feel more confident about who they are, instead of just trying to fit in.
Spring in Park Lane
Fan of black and white movies? Watch Spring in Park Lane, a British romantic comedy directed by Herbert Wilcox. It stars Anna Neagle, Michael Wilding, Tom Walls and Peter Graves. It is the story of Lord Richard who is fed up with his dim-witted family and decides to move out, which cuts off his money. So, he takes up the job of a footman in the house of the rich Joshua Howard. The Howards are soon impressed by his knowledge of art, music and food. Judy, Joshua's niece, falls head over heels in love with him. However, she soon realises that Richard is not really who he claims to be. During this spring, allow yourself to fall in love with this great classic movie!
With these great spring themed movies, you can thus expect to enjoy a good watch during this spring season, as well as the great outdoors and lovely weather.