With different games or events, it is not uncommon for the same race odds to appear over and over again. If you can't understand the odds or don't know how to convert different types of odds, it's highly unlikely you'll ever be successful in sports betting. The weight you might be able to win from horse race betting is base on two factors – stakes and chances. The amount that is in your hands that you are willing to be at risk are the stakes, while the bookmaker controls the odds.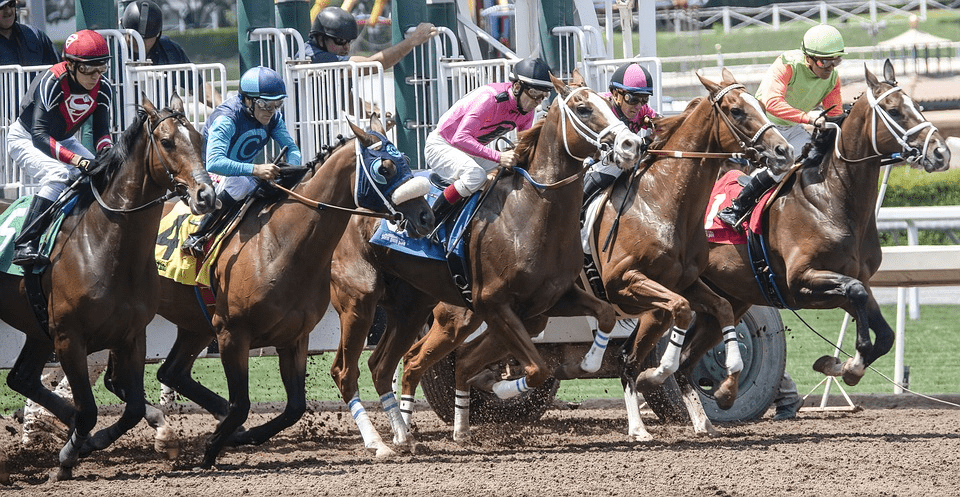 It's not all that hard to get to know about odds, because everything indicates the same thing no matter what type of odds are, and that is a bet's chance of winning.
How are the odds working?
The two formats displayed when looking at a horse's odds are decimals and fractions. Betting exchanges operate in decimals while betting firms with fixed odds usually operate through portions.
Most popular in Australia, Canada, and Europe are the decimal odds, and many believe that it is the most accessible format to understand. The quoted figure is the exact amount that will payout if the pick is a winner. Decimal odds are sometimes known as European odds in the UK, and it is the option displayed in most online sportsbooks. It is substantially equivalent to the decimal value of the fractional odds, plus one and usually viewed as 5.00. This example is already factored and is the equivalent of 4/1 plus the 1 unit stake.
In the United Kingdom, the fractional odds are favorite but are also often used in horse racing. Commonly referred to as British Odds, UK Odds, or Traditional odds and it quotes the net amount payable to the person who bet, if they win, concerning to their stake. Usually displayed in this manner 4/1 and spoken form, this is "four-to-one" and can sometimes be written as 4-1.
Calculating racing odds
Trained experts assess several factors while the horse is racing or in training, and this is where horses chances made at, the racing odds. Form experts, gallop watchers and private handicappers present upon calculating race odds and they are valuable sources of information on horse's form. Bookies, people that accepts and pays off bets, also consider certain factors before setting their values. Submitted feedbacks and opinions to the bookmaker are weighed to rank ability and likelihood of victory in a race.
The price on each horse should be accurate enough so that the odds can be used to determine a reasonably precise probability of the horse winning the race. Finishing the track, bettors who won are paid out proportionally based on those final odds. Shared to the rest of the pool with all those who placed bets on the winning horse is called the payoffs.
Pari-Mutuel Betting Guide
A unique form of betting, also known as "pool betting," is traditionally linked to horse racing and greyhound racing, but a lot is also using it at any sporting event where the participants finish in a ranked order. The name pari-mutuel originates from the French phrase "pari mutual" which means mutual betting.
Instead of placing wagers against a bookie, you put your bet against other bettors who also put wagers on the same event. Unlike other betting systems where the payout amount set the time you placed a wager, this is different in a way that you don't know exactly how much you're going to win when placing a bet in a pari-mutuel system because the odds changes the more people will continuously place their bets. You don't get fixed odds; instead, they will offer you probable odds. Payouts depend on how many people set a wager on an event, and how many people picked the winner.
The "house" which is a state-run organization or a private company who provides pari-mutuel betting, will have their percentage of commission to cover taxes, expenses, and profits deducted from the total wagers. The rest of the money is divided between the people who bet on the winning horse. When using the pari-mutuel system, it is most profitable to be contrarian since you are betting against other gamblers. Look for the overlooked horses whose odds have a reasonable shot at winning and stay away from the exciting ones that the public is betting on.
Takeaway
As we carry all our hopes in gambling through our chances of winning, present in all races are the race odds that will serve as our guide in finding our best pick of the winner. These odds may help us recognize the statistical probability of our picks. Gambling is fun, but controlling it with moderation is a must. Thus, before entering the act of betting, remember always think before we put our money at risk.