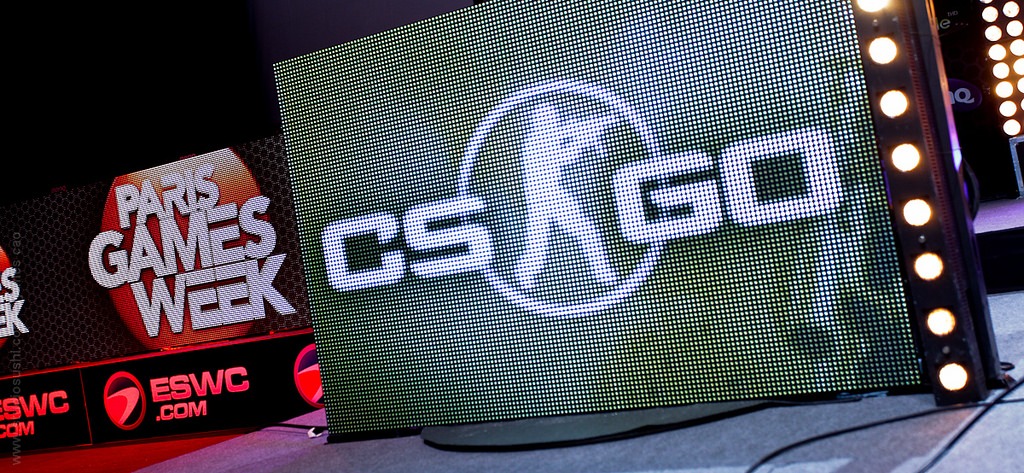 The largest esports stadium in North America will open its doors for the first time on Thanksgiving as it hosts the Esports Championship Series 6 Finals. The 100,000 sq ft Esports Stadium Arlington in Texas cost $10 million to build and it is kitted out with all the latest hi-tech amenities. It is the largest gaming facility on the continent, replete with an 85-foot-tall LED wall screen, a players' lounge, a data center and a broadcast control room. The stadium has a capacity for 2,500 spectators and it is expected to be packed to the rafters when the world's leading CS:GO stars descend upon Arlington to battle it out for fame and fortune.
ECS is presented by FACEIT and broadcast on YouTube to millions of fans across the globe. We are now in Season 6 and it will be wrapped up in style in Arlington over Thanksgiving weekend. The group stage takes place on Thursday and Friday, with two double-elimination format groups. The top two in each group will progress to the playoffs, which begin on Saturday – when Esports Stadium Arlington will receive its official grand opening – and conclude with the Grand Final on Sunday.
The winning team will take home a magnificent $250,000 prize, while the runner-up earns $120,000 and the third and fourth placed teams are each given $65,000, with the overall prize purse for the event totalling $660,000. Only the best four teams in North America and the best four teams in Europe have qualified, and it will be fascinating to watch them vie for supremacy in Arlington.
Leading the European charge is Astralis, who qualified for the Finals with a magnificent 17-1 record. The Danes come into the tournament as defending champions, after vanquishing Team Liquid in the ECS Season 5 Grand Final back in June. That contest saw them race into a 3-0 lead on Mirage, and their opponents did not get on the board until round 10. Astralis were on the brink of embarrassing Liquid when they went 15-4 up, but Liquid produced a stunning comeback to bring it back to 15-14, only for Astralis to take the first map 16-14.
Astralis opened on Dust 2 with another pistol round victory, but they soon found themselves 10-3 down. They then produced a stirring comeback of their own to make it 10-10, and Andreas 'Xyp9x' Højsleth emerged as the dominant force in the game to lead his team to a 16-12 victory. That win gave the Danes plenty of confidence heading into Season 6, and they have been virtually flawless up until this point, so they will be a popular choice in the CSGO betting. Yet this is a prestigious tournament packed with exciting teams, so they will need to be at their very best if they are to successfully defend their crown.
The remaining three European berths are filled by North, mousesports and Ninjas in Pyjamas. North finished second in the ECS Europe league standings with a 13-5 record, while mousesports were 11-7 and Ninjas in Pyjamas ended up 10-8 in a supremely competitive division. All four European teams will arrive full of confidence, but the mighty Astralis really stand out.
NRG Esports topped the standings in the North American League after winning 13 out of their 18 contests throughout the season. Renegades finished second, ahead of famous names like MIBR and Team Liquid, following an impressive season, but the team has sadly pulled out of the ECS Season 6 Finals. The team cited "visa and scheduling conflicts" for its withdrawal, but their loss is Cloud 9's gain.
Cloud9 won the ELEAGUE Boston Major in January, but they have since been on a downward spiral and they have struggled at the LAN events. In an attempt to turn things around, the franchise signed Robin "flusha" Rönnquist and Maikil "Golden" Selim from Fnatic, but the new-look roster has thus far failed to spark an improvement in results. Cloud9 finished fifth in the standings, with a 10-8 record, but they can now sneak into the Finals due to Renegades' withdrawal and they have a shot at redemption.
MIBR and Team Liquid, who finished 12-6 and 11-7 respectively, complete the North American line-up heading to Arlington. The organisers will be pleased, despite Renegades' withdrawal, as all the biggest teams on the CS:GO scene will be in Texas and the resulting spectacle should prove to be positively exhilarating. It will also be intriguing to see the shiny new stadium open its doors.
"We applied 35 years of creating event venues to bring Esports Stadium Arlington to life, and it will undoubtedly be the place where people will love to gather for esports events," said principal architect Brian said. "The energy in the venue, being able to feel the excitement and pulse of the game and having the ability to powerfully connect players and fans signifies a new era for esports." The esports industry is absolutely flourishing right now, with viewing numbers, prize purses and sponsorships soaring, so it is fitting that it now has a stadium to call home and it does not have to borrow somebody else's stadium.
The tournament will put esports in the national spotlight, and it is extremely important for North American gamers. Many feel that the USA lags behind China, Japan and Europe when it comes to esports, so building a dedicated $10 million esports arena is a real statement of intent from the city of Arlington. They will just have to hope that Astralis does not gatecrash the party by seizing further glory.